21 December 2021 at 2:10 pm
Vietnamese TikTok contest draws millions of views for New Zealand
A TikTok contest to capture the way young Vietnamese people feel about New Zealand has drawn 2.5 million views.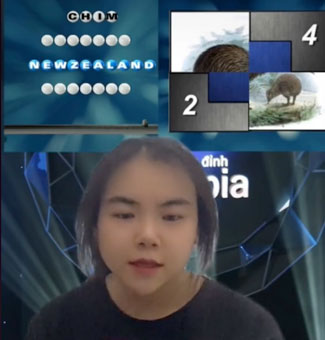 The contest is part of a collaboration between Education New Zealand and the University of Economics in Ho Chi Minh City to promote New Zealand education.
A total of 54 entrants posted their take on New Zealand to the hashtag #studywithnz on the popular TikTok app, which allows people to create and share short videos.
Beating off the competition to take first prize was Phan Khanh Ngan. Her video drew inspiration from the format of the popular Vietnamese TV quiz show The Road to Mount Olympia.
"I didn't think the classical vlog would be attractive enough to catch the attention of people and make them remember the brand," said Ngan.
"So, I chose one of the most beloved TV shows in Vietnam, which is known to allow its audiences to learn new knowledge."
Coming in second, and with the most likes and comments, was hot TikToker Ngo Hai Long, who has 1.3 million followers. His video attracted nearly 43,000 likes.
The TikTok contest was the finale of a programme by ENZ and the International School of Business at the University of Economics that included 11 webinars for students and 10 New Zealand university masterclasses.
ENZ's Vietnam Market Manager, Van Banh, said the popularity of the competition showed the growing awareness in Vietnam of the benefits of studying with New Zealand.
"Given international travel restrictions in most parts of the world, we are thrilled to see that Vietnamese students are still able to discover New Zealand in a special way.
"These creative 60-second TikTok videos show their affection towards New Zealand's people, land, culture and education system," she said.