26 October 2016 at 9:00 am
Wellington International Student Excellence Awards 2016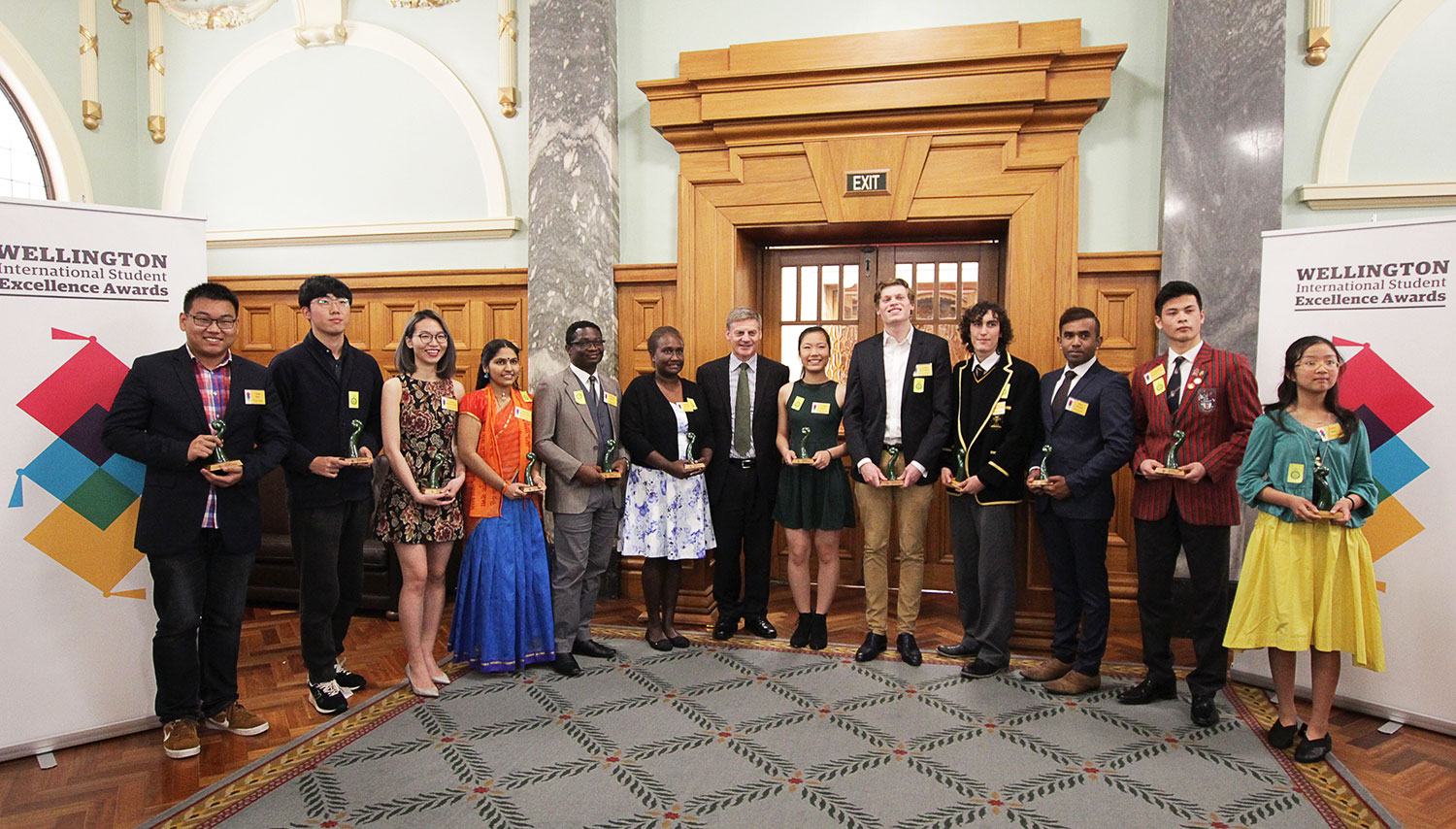 Twelve international students were acknowledged at the inaugural Wellington International Student Excellence Awards, held at Parliament on Friday 14 October. The awards, presented by Deputy Prime Minister, Bill English, recognise the region's best all-round international students.
Wellington Regional Economic Development Agency (WREDA) Chief Executive, Chris Whelan, says international students are an important part of New Zealand's education community, with the awards taking into account academic achievement as well as contributions made in sports, arts and the community.
"Last year, approximately 7,500 international students studied in Wellington. They not only make a valuable economic contribution, but make an important cultural impact on their school communities," said Whelan.
"We've developed these awards to recognise the contribution made by individual students."
The winners covered a range of ages, from a primary school pupil to PhD student, including:
To Quan Quach
As a member of young leadership groups including Vic Crew, Victoria University of Wellington Student Association, Kiwi Mate and AIESEC, To Quan Quach of Vietnam has made a significant contribution to internationalising Victoria University. To is also on the Business School's Dean's List for academic achievement. 
Anamika Nampoothiry
Hailing from India, Anamika Nampoothiry has made a second home in Wellington, where she currently studies at WelTec, after previously studying at Queen Margaret College. Anamika was awarded proxime accessit in 2015, and a top IB scholar award. She is a dancer and singer, student librarian, and soon-to-be engineer. 
Yang Xiao
Currently studying at Onslow College, Yang Xiao from China, has helped organise multiple fundraising and social events to encourage integration within school life and beyond. Yang plans to study at Victoria University before pursuing his dream of becoming a pilot for Air New Zealand. 
Lothar Krumpen
Leaving Germany for Wellington's Scots College, Lothar Krumpen soon made too many friends to leave his new home, and decided to continue his New Zealand study at Victoria University last year. As well as being a top law student and averaging A+'s in his commerce papers, Lothar has represented both Wellington and the New Zealand University hockey teams.