Work and study options for Koreans
ENZ teamed up with Air New Zealand to host a seminar in South Korea last month, advising young Koreans about travel, work and study options in New Zealand – particularly English Language (ELS) and tertiary programmes.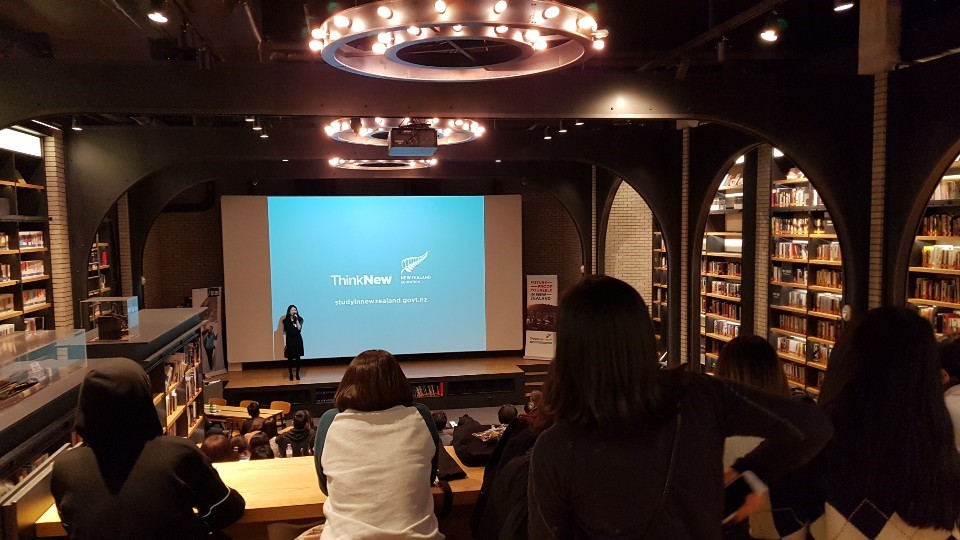 Held at the CGV Cine Library in Seoul, the seminar was aimed at young Koreans interested in New Zealand's Working Holiday Visa (WHV) scheme.
The event attracted nearly 100 participants including university students and young professionals who received practical advice about English language learning, job seeking, safety and life in New Zealand.
Kay Lee, ENZ's Senior Market Development Manager for Korea, said the seminar was a great way to reach out to young Koreans who are already interested in New Zealand and help them gain a better understanding of New Zealand education and ELS programmes.
"Some 3,000 Koreans obtain a New Zealand WHV every year – and each is a potential student for our ELS providers. WHV holders normally take a three to six-month English language course prior to travelling or finding a job in New Zealand."
The annual WHV quota for Koreans was increased from 1,800 to 3,000 in 2016 and allows Koreans aged between 18 and 30 years to spend 12 months in New Zealand.
"They come to New Zealand mainly to improve their English proficiency and experience New Zealand culture by working at Kiwi farms or in hospitality and tourism industries."
Kay used the seminar to showcase qualified ELS programmes and how to prepare for student life in New Zealand. This was complemented by presentations from New Zealand Trade and Enterprise, Tourism New Zealand and Air New Zealand which focussed on New Zealand culture, business sectors, travel and flight options.