Kiwis in Zhuhai
Nine Kiwi PMSA recipients undertook a 10-week Chinese language, culture, and internship experience in Zhuhai, China this past summer.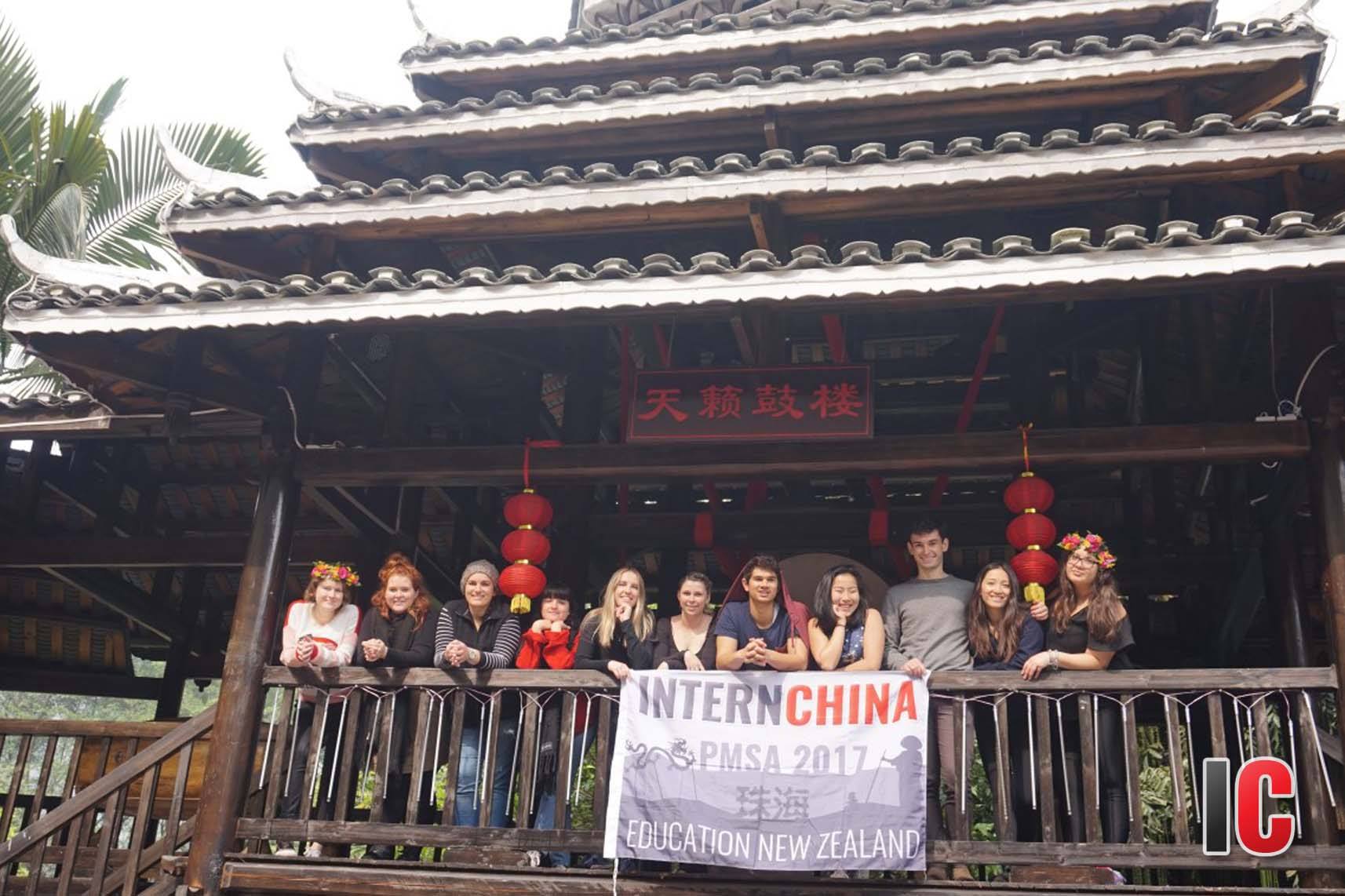 Facilitated by InternChina, the experience included an intensive two-week course in Mandarin, as well as a range of cultural activities including a Chinese tea ceremony, calligraphy and tai chi, followed by an eight-week internship at a company relating to their individual interests.
Ashleigh Yi
"We dived head-first into life in Zhuhai by being immersed in cultural activities, Chinese language classes, and living with a homestay family. This experience has been filled with delicious food and wonderful people. My favourite part was our visit to the New Zealand consulate in Guangzhou – learning  more about New Zealand's relationship with China was right up my alley of interest in international business and relations."
Kimberly Wong
"My internship has allowed me to deepen my competencies in law as well broaden my knowledge of the business environment in China. The advice and guidance I have received has been a great insight into what is expected at top tier law firms. It has affirmed my passion to pursue a career in law and has opened my mind to potentially working in China in the future."
"My internship was an amazing opportunity to build a wide network of contacts and experience. It has been absolutely invaluable."
Amber Alott
"As a city, Zhuhai is miniscule by Chinese standards, but bigger than any city in New Zealand. I spent my first two weeks getting lost on the streets, but thanks to the kindness of strangers, I was never lost for long.
"For someone who had just finished studying, my internship was an amazing opportunity to build a wide network of contacts and experience working in a completely different framework. It has been absolutely invaluable. Whatever the future may hold for me career-wise, I know now that I'll be able to handle it." 
Nick Goldstein
"I think the most valuable thing that all the classes, activities, trips and events have taught me is the soft skills: cultural appreciation, empathy, an ability to work in another culture.
"Through my internship I have learnt about the Chinese legal system, and how Chinese and Western business practices differ. It is not all work though, with weekend long excursions performing songs from New Zealand and China. This could be the scariest thing of the entire trip!"
Nicole Streeter
"I've been working for a graphic design team, doing anything from photo editing, brand design, to product brainstorming and mock-ups for clients. I came to this job as a complete newbie but it's been great to be able to further hone my skills, and learn how a product goes from a brief to a fully realised product. I can definitely see this experience being useful for my future roles."
"The food, culture and way of life is different – but if you are open to new things you'll go a long way."
Kim Whitwell
"Zhuhai has been a comfortable transition for my first venture in Asia. The food is different, the culture is different, the way of life is different – but if you are open to new things and attempt communication with a smile, you'll go a long way. My internship is with a charity that raises money for disadvantaged children. It has been interesting to see how a charity operates from the inside and I am proud to have worked with an organisation that is working towards a better future."
Helaman White
"The most enjoyable time for me has been interacting with the locals. Interning in a multi-cultural organisation that has so many cultural pulls has shown me that a single western approach with employees doesn't work; adapting and integrating the individual strengths and backgrounds is more effective."
Briana McIver
"I had a soft landing into the Chinese culture before starting my internship, with 30 hours of cohesive and intense language classes. The internship itself has a lot of self-direction and has been a really great opportunity to try a variety of tasks. I worked on anything from designing posters to implementing new business processes."
Aimee Jones
"I really enjoyed the New Zealand Consulate visit, it was interesting to find out how New Zealand and China connect on a business level; it also revealed potential career paths I hadn't previously considered. Tai Chi on the beach was another personal favourite, even if we did make a bit of a spectacle of ourselves!
"At my internship I do the social media marketing for a small Mandarin school. The biggest perk is the free Mandarin lessons; my goal by the end to be able to order my own meal and actually know what I'm eating!"