My StudyNZ connects students to institutions
My StudyNZ is a new marketing tool that will make it easier for institutions to attract high-quality students.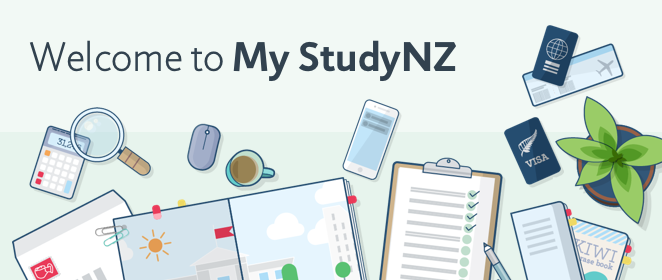 My StudyNZ, an online members' centre on the Study in New Zealand website, enables students to match with the courses and institutions that best suit them. It is designed for students who are not yet sure what to study and need recommendations.
Lucia Alarcon, ENZ's International Digital Programme Manager, said students on the database have been invited to join My StudyNZ, where they'll be able to create a profile, review personalised study recommendations, shortlist matches and track their progress towards applying for courses and visas.
"We had very positive feedback when we tested the tool with students – 76% of the students we surveyed found it either easy to use or very easy to use!" said Lucia.
"My StudyNZ uses a sophisticated algorithm to match students' preferences with the information in institutions' profiles on our admin platform. Institutions then receive a 'priority enquiry' email for each student they're matched with."
Click here to see an example of a priority enquiry email (please note the details in the email are just for example purposes).
My StudyNZ will continue to evolve and improve with user feedback and the quality of information entered into institution profiles. No institutions are excluded from the matches. If you are from an education institution and would like to make sure you're getting the most out of My StudyNZ, please check to see that you have an updated profile in Study in New Zealand, or contact us to find out more: info@studyinnewzealand.govt.nz    
My StudyNZ showcases the latest best practices in database marketing, and is part of ENZ's increasing use of digital innovation to give students all the help they need to make the decision to study in New Zealand.
ENZ is using digital tools such as My StudyNZ to:
make iteasier for students to find the right courses
gain a deeper understanding of prospective students
motivate students to choose New Zealand over other countries
reduce costs for institutions by referring higher-quality students.