MaiENZ unlocks digital tools and services to help fuel your growth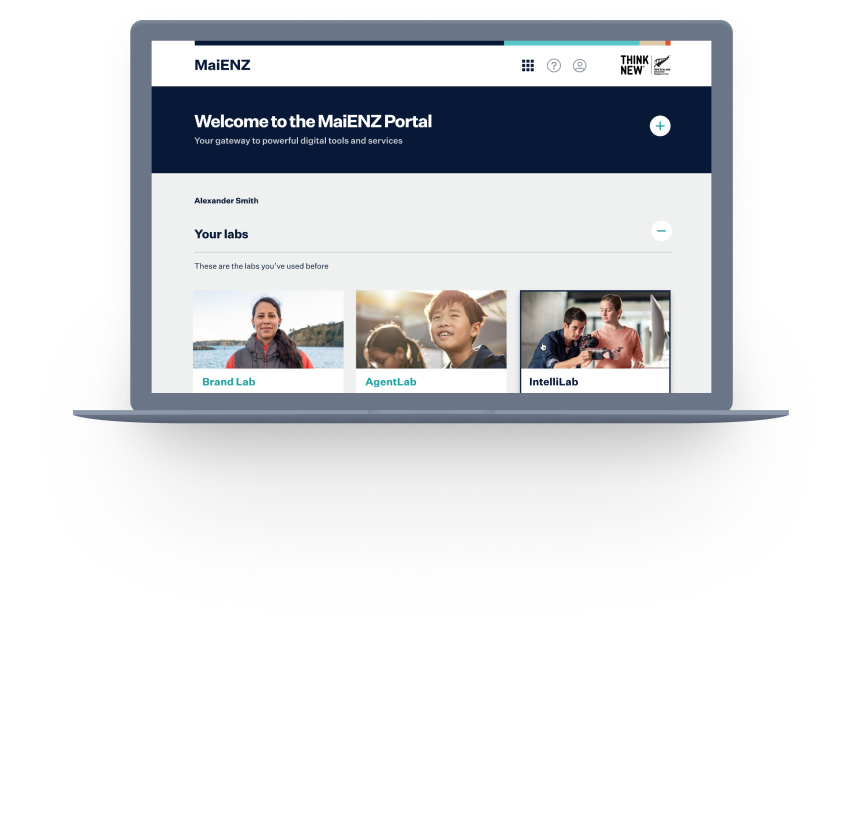 One sign-in to access ENZ digital services.
Access current and future digital services on your personalised dashboard with a single sign-in.
Discover practical, personalised tools to help build your organisation's capabilities.
Explore high-value tools, resources and insights to help you stay competitive in a digital-first world.
Get support to develop new opportunities and drive your long-term growth.
Partner with government to evolve your digital strategy, access the latest thinking and get new ideas.
What is a MaiENZ account?
A MaiENZ account is a new way to access ENZ's digital services. Your free MaiENZ account gives you access practical, personalised tools and services to build your organisation's capabilities.
Before...
Every lab had a separate account
Now...
Single Sign on! Efficiently switch between your favourite ENZ labs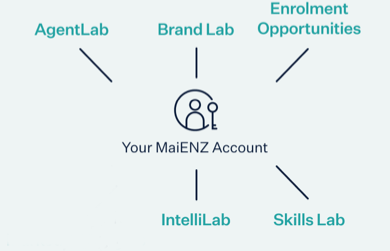 New Users
Simply register here and you'll be given free access to ENZ digital services, based on your organisation and role.

Existing lab users
You will be guided to seamlessly migrate your account(s) when you next sign in. You'll then be able to seamlessly switch between different services, or, if you prefer, continue using just one service.
FAQs
Find the answers to all your questions about MaiENZ here.