Executive team
Dr Linda Sissons l Acting Chief Executive
Dr Linda Sissons is the Acting Chief Executive of Education New Zealand Manapou ki te Ao.
Dr Sissons has considerable experience in the tertiary and vocational education sector. Previously she was Chief Executive for the Universal College of Learning (UCOL), the Taratahi Agricultural Training Centre, Wellington Institute of Technology, Hutt Valley Polytechnic and Primary ITO. She was also a member of the NZIST Establishment Board from 2019 to 2020. Recently, she completed two terms as Chair of the Board of Governors of Commonwealth of Learning, an intergovernmental agency delivering technology-mediated learning for sustainable development throughout the Commonwealth, and as a member of the Education New Zealand Board.
As ENZ's Acting Chief Executive she is now responsible for leading ENZ in promoting Aotearoa New Zealand as a study destination and helping our country realise the social, cultural, and economic benefits of international education.
In 2006, Dr Sissons was made a Companion of the New Zealand Order of Merit for services to tertiary education.
Wendy Kerr l General Manager, Sector Engagement

Joining us in 2022 from fintech Valocity where she was Global Chief Operations Officer, Wendy has rich experience in both education and commercial businesses globally.
Prior to Valocity, she was Director of the Centre for Innovation and Entrepreneurship at the University of Auckland. She led the team there to transform the Centre and enabled the University to be recognised as Entrepreneurial University of the Year in the Asia-Pacific.
Wendy is also Board Director for The Icehouse and sits on the Board of Epsom Girls Grammar. Previous roles include General Manager for Pearson PLC London, and Asia-Pacific Marketing Manager for Apple. She has been a TEDx speaker and has published a number one best seller on Amazon - 'Corporate Crossovers'. Wendy has a Ngāti Mutunga and Moriori heritage and will be based in our Auckland office.
Sahinde Pala l General Manager, Sector Services
Sahinde joined ENZ in 2016 after 18 years working for a multinational group of English language schools. With a career dedicated to international education, she brought extensive private sector experience in international marketing, stakeholder engagement and student experience delivery to the organisation.
Sahinde has held a number of roles at ENZ working with education providers, government stakeholders, regional groups, peak bodies, students' associations and community groups. She was heavily involved in developing the International Student Wellbeing Strategy.
With a passion for delivering an excellent customer experience, Sahinde will be leading the newly formed Sector Services team to deliver a suite of products and services that support the sector to rebuild and thrive. This includes student experience, global citizenship, global events, and agent engagement, as well as scholarships to support domestic students to have an international education experience, and international students to study in New Zealand.
Sahinde is based in our Auckland office and spends her time outside of work standing on the sidelines of sports fields supporting her young boys.
Lisa Futschek | General Manager, International
Lisa joined ENZ in 2013 after an 18-year diplomatic career with the Ministry of Foreign Affairs and Trade which included five years as the Deputy Head of Mission at the New Zealand Embassy in Berlin, and three years as First Secretary and Consul at the New Zealand Embassy in Santiago. 
As General Manager International, Lisa leads a global team of 30, based across 17 locations around the world, focussed on profiling New Zealand as an education partner and ensuring international education contributes to New Zealand's international relations goals.
Lisa has been instrumental in expanding ENZ's offshore network in Asia and establishing a permanent presence in North America. She brings a strong internationalisation lens to ENZ's work, emphasizing the critical role of relationships and partnership for mutual benefit.
A graduate of Otago and Auckland universities, Lisa and her husband Regan are based in Wellington. They have two teenagers, a son studying at Otago University and a daughter in Year 12 at high school.
Matt Penney l General Manager, Corporate Services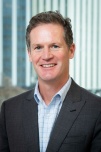 Matt joined ENZ in 2014. He previously held Financial Controller roles at Bathurst Resources and Contact Energy, and has worked in New Zealand, the United Kingdom and Ireland. Matt is a Chartered Accountant, a member of the NZ Institute of Directors and has a Bachelor of Commerce and Administration from Victoria University of Wellington.
Matt's team provides insightful analysis to the sector and ENZ, as well as strategic finance, budgeting and IT services and lead ENZ's business operations' planning and performance.
Di Solomon l General Manager, Government Relations
Di is a public sector leader with over 15 years' experience working across a number of central and local government agencies.
Di leads the Education New Zealand team responsible for governance, accountability and performance, and connecting ENZ to its government agencies partners. Her aim is to ensure New Zealand's international education sector is resilient, sustainable, globally connected and provides an excellent education experience.
Formerly an international student, Di holds a Masters in Environmental Policy from Lincoln University.
Geoff Bilbrough l General Manager, Marketing and Communications

Geoff is a senior corporate communications and marketing practitioner with a proven record of advising and delivering programmes for clients in the private and public sector.
His experience includes ten years in Wellington with Sweeney Vesty Limited; ten years in London with an integrated marketing communications agency; six years as the General Manager of the Hong Kong office of FleishmanHillard, a global communications agency; and before joining ENZ, at Acumen in Wellington.
At Acumen, Geoff advised and led communication programmes for clients including Buddle Findlay, Scouts New Zealand, BCITO, the Motor Trade Association and James Hardie. In Hong Kong, as well as a client load that included Marriott International, Huawei, Emerson Electric, Melco Crown International amongst others he was responsible for the running of FleishmanHillard Hong Kong - a 55-person multicultural, multidisciplinary consultancy.
Geoff has personal experience of international education through his son who is a previous recipient of a Prime Minister's Scholarship to Asia, completed an undergraduate exchange to France, and is finishing his PhD with the Humboldt University in Berlin.
Ed Tuari l Manukura Chief Advisor Māori

Ed is of Ngāti Porou and Te Whanau-ā-Apanui descent, and joined Education New Zealand Manapou ki te Ao in 2017. He previously worked in Dubai, United Arab Emirates for 18 years.
As Manukura, Ed develops and leads the Rautaki Māori (ENZ's Māori Strategy), provides advice regarding cultural capability, and brings a Māori perspective to policy and project development.
A former primary school teacher for 10 years, Ed has experience in providing Māori bi-lingual and immersion learning within the New Zealand primary school sector. He also co-wrote and co-presented the first Māori language television programme for preschoolers for mainstream New Zealand television.
In 2012, Ed was named New Zealander of the Year in the United Arab Emirates by AIG, for his cultural and professional contribution to the New Zealand community in Dubai and throughout the Middle East. Recently Ed was the Kaipupuri-Cultural Advisor of the Aotearoa New Zealand Pavilion, entrusted with Kaitiaki o te mouri for Expo 2020 Dubai.
A graduate of Auckland University of Technology, Ed holds a degree in Māori Development, Language and Culture and a Diploma in Teaching.
Ed enjoys engaging in indigenous development initiatives, working towards the preservation and maintenance of tribal culture and heritage, and indigenous networking.