7 November 2023 at 8:49 am
Learn New Every Day – new global brand campaign launched to attract international students to New Zealand
Education New Zealand Manapou ki te Ao has launched a new international advertising campaign, Learn New Every Day. The campaign aims to build awareness and preference for a New Zealand education with prospective international students.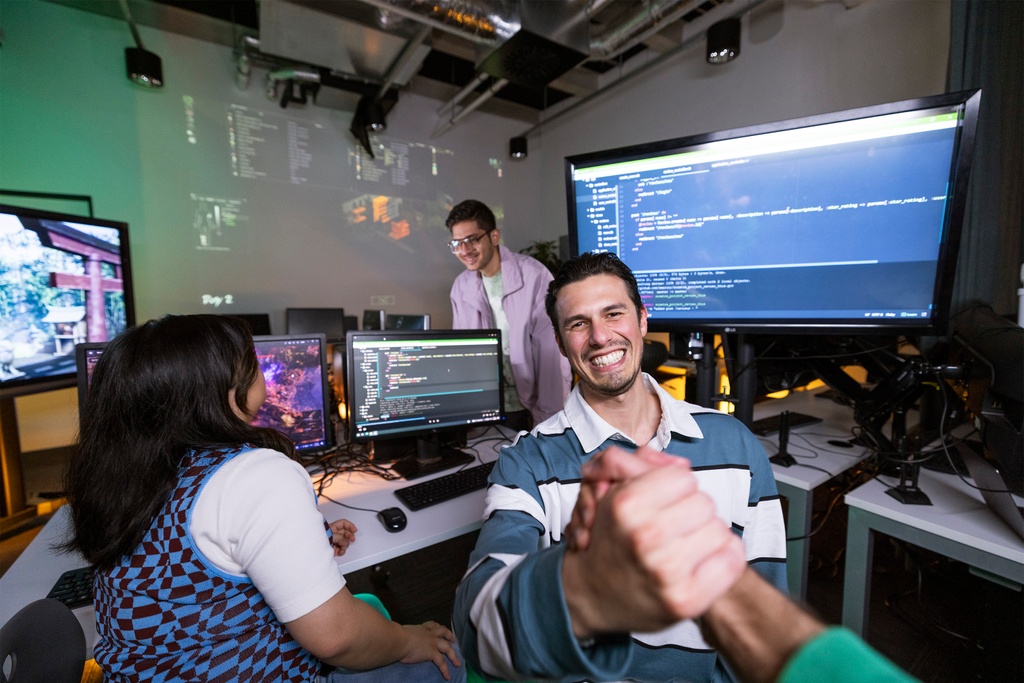 The new campaign called Learn New Every Day, delivers a student's point of view of the first-time experiences international students could encounter in a single day when they study with New Zealand.
ENZ's General Manager of Marketing and Communication, Geoff Bilbrough, said that 'Learn New Every Day' is designed to cut through in a very competitive market.
"We wanted to capture the essence of what it is really like to study with New Zealand, taking the perspective of a learner as they encounter new experiences, and convey the excitement and emotion as they go through their day.
"What makes the campaign more memorable is its high energy, positive, contemporary feel. And the first-person point of view approach is unique to the category," Geoff said.
Geoff went on to say, "The scenes and scenarios in the campaign reflect our core values of a high-quality education and employability/future opportunities. These messages are woven through the campaign through imagery and action involving learners in a range of environments across all parts of New Zealand's education sector, alongside the well-known adventure and social experiences. The featured imagery reflects what we know international students are looking for in a New Zealand education."
Learn New Every Day was pre-tested and performed well in in-depth one-on-one interviews with students and parents from China, South Korea, India, and Viet Nam. Feedback was also sought from across New Zealand's international education sector, who also responded positively to the concepts, their relevance to the young learner, and the clarity of the idea.
ENZ's Global Brand Manager, Nick Sinclair, said that the campaign involved a mix of current international and domestic students from primary, secondary, and tertiary institutions.
"We had a wonderful time interacting with the international students while capturing these 'first-experience' scenes. They were really excited about the opportunity to take part in the decision-making process for other students and their parents as they choose their overseas study destination.
"The campaign communicates what we strongly believe is New Zealand's competitive edge in the international education market. A New Zealand education experience is as much about the adventure, social experiences, and our unique culture and landscapes, as it is about the high-quality study opportunities that we offer".
The campaign will run for at least 18 months. It is running initially in China, India, South Korea, Thailand, Viet Nam, and Japan targeting students aged 16 to 24 and their parents across all sectors including high school, university, Te Pūkenga, English language schools and private training establishments. Campaign assets include videos of various lengths, digital banners, and assets for the creation of off-line collateral such as banners, and other materials, in English and the local languages of our target countries.
As well as featuring across paid digital media in these countries, the campaign features on all 10 Study with New Zealand websites, in all communications with prospects that sign up to Study with New Zealand, and across all other ENZ channels.
All images and other campaign collateral can be found on ENZ's Brand Lab here - Home | Education NZ Brand Lab | The ENZ Brand Lab
For media enquiries contact:
Stephanie Morison,
Senior Communications Advisor
Education New Zealand Manapou ki te Ao
+64 223020104, Stephanie.morison@enz.govt.nz