22 November 2017 at 9:00 am
Bringing Sunshine to a Beijing winter
The outlook for learning to read English has become a lot brighter for Chinese school students, thanks to the official launch of the Sunshine Books series – a collaboration between Wendy Pye Publishing and China's Foreign Language Teaching and Research Press (FLTRP).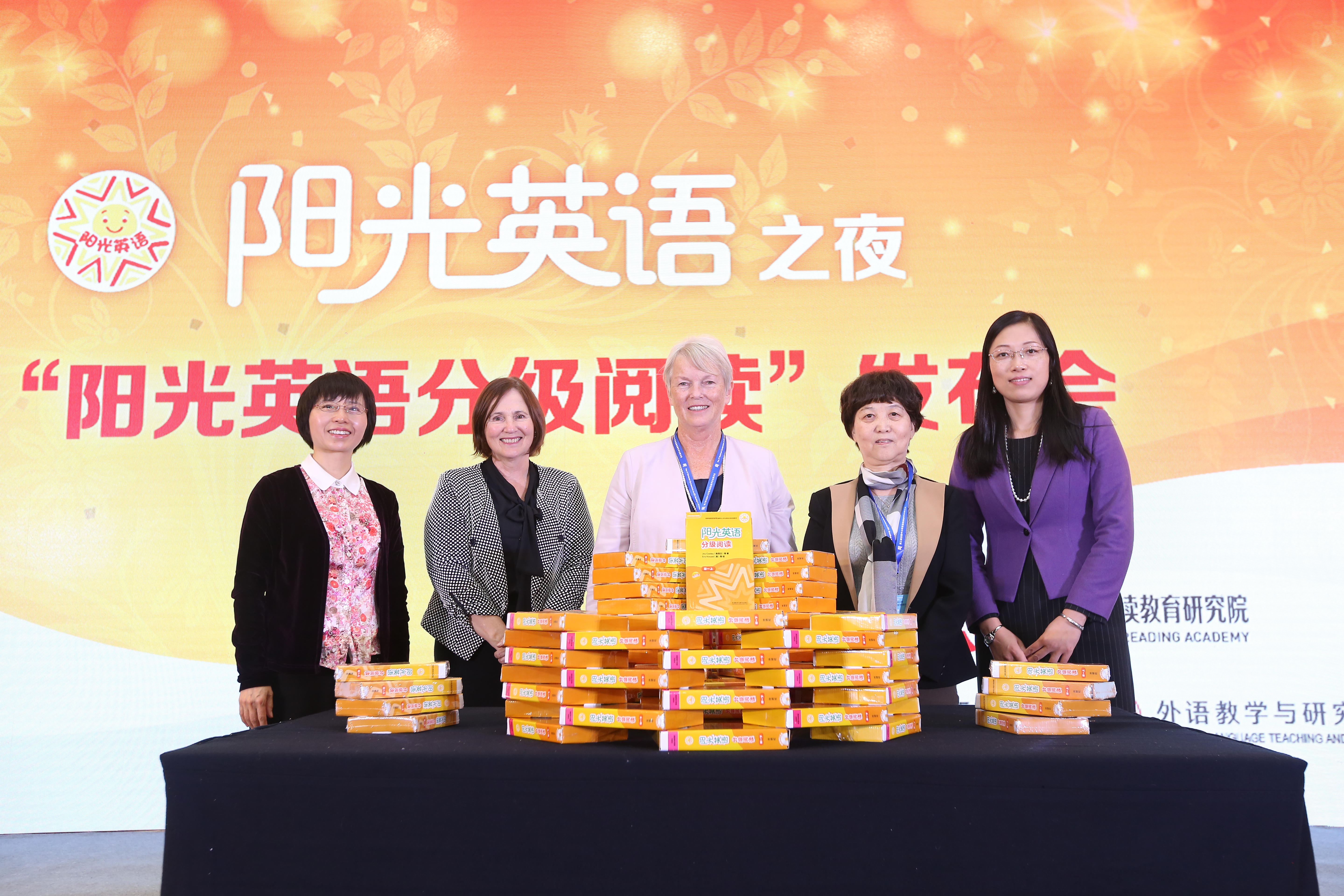 The series was launched in Beijing on 3 November at a National Symposium on EFL Reading in Schools.
Some 900 teachers from across China attended the two-day symposium, which included a demonstration English class using the books.
Judy Stevenson, Educational Manager of Wendy Pye Publishing, and Adele Bryant, ENZ's Regional Director for China & North Asia also attended, and were pleased by the response to the series.
"The teachers were very positive about using the books in their classrooms and could see that the emphasis on creative language would be more engaging for their students," said Judy. 
"Students are encouraged to use their imaginations and have fun with language in a way which is new for Chinese education."
Adele said ENZ had supported Wendy Pye Publishing to pursue these export opportunities through an export growth programme, administered by the Publishers Association of New Zealand. 
"Breaking into the huge educational publishing market of China is a milestone for a New Zealand publisher and comes after many years of commitment by Dame Wendy Pye and her team to developing the relationship with FLTRP," said Adele.  
The collaboration will see the Sunshine readers' and teachers' notes marketed to junior high schools throughout China.