Chinese students gather for Youth summit
A delegation of Chinese students travelled to Auckland last month for the inaugural Global Leadership Youth Summit, learning alongside New Zealand students to develop leadership skills.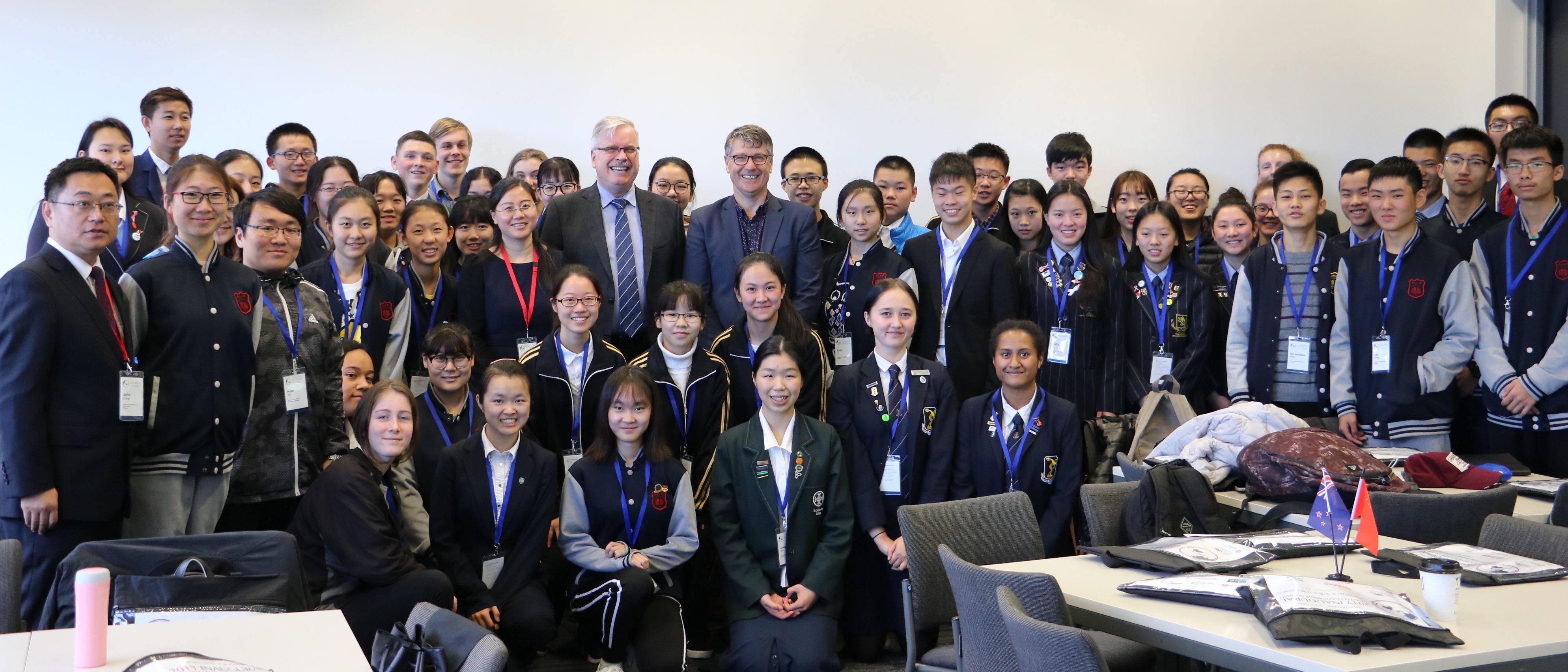 The summit was arranged by Global Engagement Institute and hosted at the University of Auckland Business School. The three-day summit was followed by a week of special topic days on leadership. 
Fifteen New Zealand students from Auckland, Tauranga and Christchurch joined the 34 Chinese students to learn about leadership opportunities in a global context, based on cultural understanding, respect, trust and diplomacy. 
Representatives from the Ministry of Foreign Affairs and Trade, the Asia New Zealand Foundation, the University of Auckland and Fonterra, amongst others, gave presentations providing insights and advice to guide the students in the future. Students also participated in a speech competition, with the top three Chinese students winning scholarships to study English at Languages International in Auckland.
Greg Scott, ENZ General Manager, Industry Development said the summit was a great initiative to support future leaders from both New Zealand and China.
"It provided a valuable platform for students from China and New Zealand to share their perspectives and culture.
"From day one, these young people demonstrated what is required to be future global citizens." 
The students were joined by Lin Lin Zhai, a representative from the Qingdao Education Bureau, who announced that the 2018 summit would be held in Qingdao, providing Kiwi students the opportunity to travel to China.
The summit is then expected to return to New Zealand in 2019.
ENZ was the premier sponsor of the event, alongside additional sponsors including the Asia New Zealand Foundation and New Zealand China Council.