COVID-19: How ENZ is communicating to students, agents and providers
In the unprecedented environment that New Zealand – and the world – is living through, ENZ has reassessed how we are communicating with students.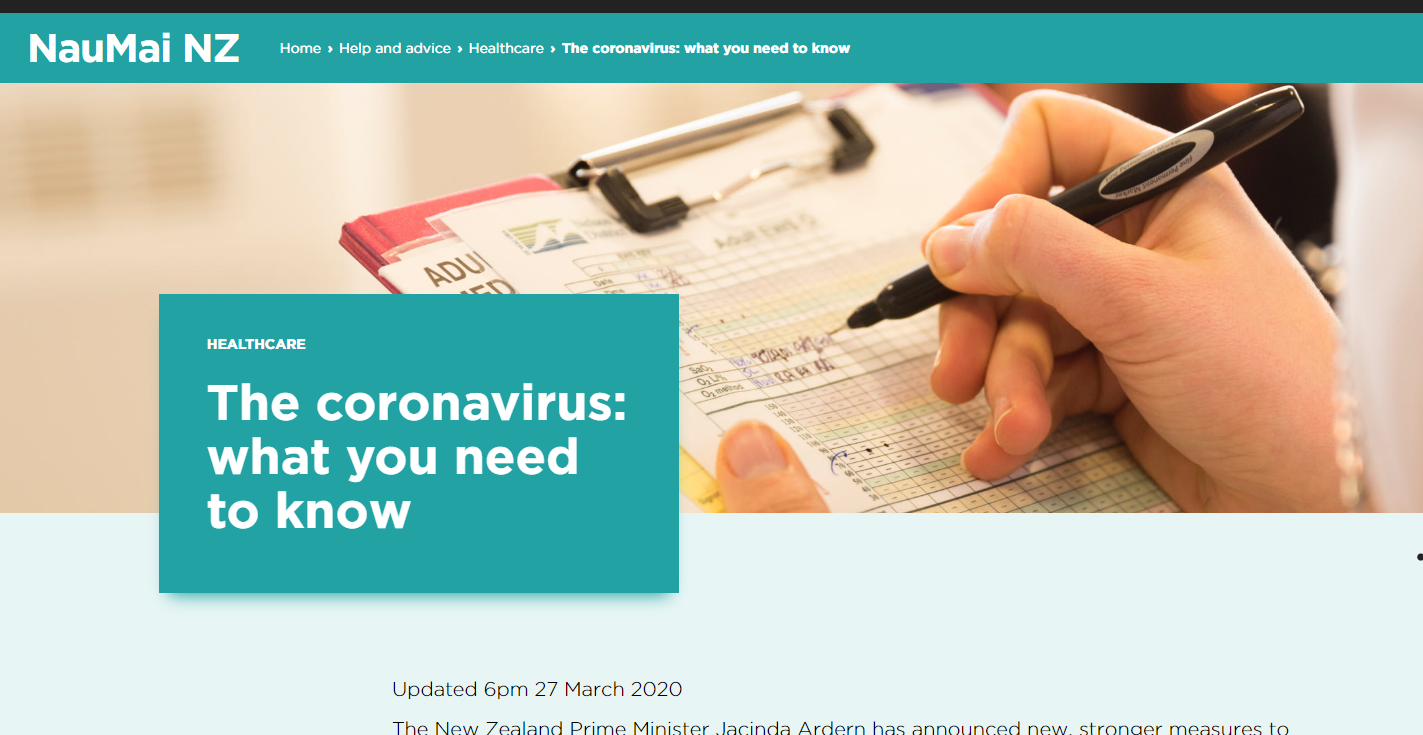 On our own channels, ENZ's communications with students are focused on the following streams of work:
Keeping students updated with official government information about the COVID-19 situation in New Zealand, and how this affects them
Supporting international students who are in New Zealand through this difficult time, with content to keep them connected and support their wellbeing.
Keeping New Zealand top of mind for prospective students and providing information about studying here, so we are well positioned to recruit new students when the crisis period is over and borders reopen.
Agents are a key audience for ENZ, as they are often a student's first port of call when an issue comes up. Since February 2020, AgentLab has been our primary information channel for communicating with agents updates on COVID-19. The platform has 2,697 users, and has seen a surge in registrations (733 new) in the past three weeks alone.
We recognise that New Zealand education providers are also communicating with their international students regularly. ENZ hosts a dedicated COVID-19 page for education institutions and stakeholders, and has developed messaging for international students at both a tertiary and secondary school level that providers should feel free to recut for their own channels.
Finally, ENZ is communicating regularly with institutions and peak bodies through regular meetings and email updates.
​What we're doing on our student web platforms
NauMai NZ is our central information for hub for international students in New Zealand. Here, students can find out how to access healthcare, open a bank account, find a rental property, and more.
Since February, NauMai NZ has hosted a dedicated COVID-19 page that is regularly updated with key information relevant to international students.
Beyond immediate information updates, our content focus on NauMai NZ for the next few months will be on creating new content to support international students throughout their time in self-isolation and beyond. Wellbeing will be a key theme, as well as helping students stay connected through sharing their stories.
NauMai NZ COVID-19 information page
The Study in New Zealand website has a banner at the top and midway down the page that directs to the NauMai NZ COVID-19 info page.
Tohu the chatbot is available (who lives on the Study in New Zealand website, NauMai NZ and on Facebook Messenger) to answer a number of COVID-19 related queries.
What we're doing on student-facing social media
Our strategy for our student social media pages is first and foremost to ensure COVID-19 information is easy to find for anyone who visits our social pages. Across our student-facing Facebook, Instagram, Twitter, Facebook Group and Weibo pages, we have 'pinned' informative posts and links directing to the NauMai NZ COVID-19 page, for up-to-date, relevant information. On WeChat, we have a site tab with regular updated COVID-19 information.
Over the coming weeks and months, our social media content will also focus primarily on supporting the wellbeing of current international students. We'll be working with our Kiwi Ambassadors and other students to share their stories, experiences and tips, helping to keep students connected with each other.
Student emails
Most of the emails our marketing team sends out to students and prospective students are automated well in advance. It was therefore important for ENZ to review all of our emails to ensure they are relevant in the current national and international environment.
We have paused all of our automated emails except enquiry emails that link prospective students through to institutions they are interested in.
We have emailed our current student and prospective student databases to acknowledge the situation and link them through to the NauMai NZ COVID-19 page.

Our key message here was that the safety and wellbeing of international students in New Zealand and New Zealand students who are overseas is our top priority at this time, and we look forward to welcoming new international students when borders reopen, and life starts getting back to normal.

We will be considering our ongoing automated email stream options over the coming weeks, and re-assessing any necessary content changes.