21 December 2021 at 1:34 pm
ENZ calls for funding proposals for New Zealand-China research partnerships
Education New Zealand is inviting New Zealand university academics to apply for funding to support research partnerships with Chinese universities.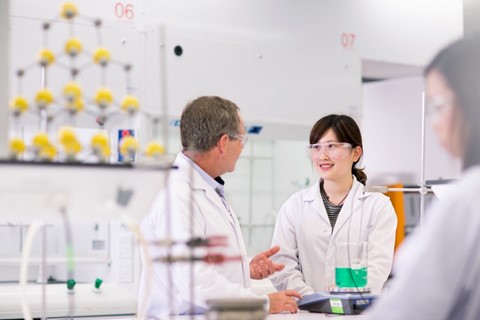 The New Zealand-China Tripartite Partnership Fund 2022 offers funding of up to NZD 20,000-30,000 for a partnership project, with the call for proposals open until 1 March 2022.
The fund supports new or existing research partnerships between New Zealand and Chinese universities. There are usually three universities involved – two from China and one from New Zealand.
The Tripartite Partnership Fund, administered by ENZ, has a pool of up to NZD 100,000 in 2022 for research partnerships in the arts, humanities, social sciences, sciences and applied sciences. Designed to encourage strategic academic relationships, it supports the creation or development of the partnership rather than funding the research itself.
With the global COVID-19 pandemic restricting international travel, the fund welcomes innovative ideas. Current investments include digital technology services, communications platforms, translation costs and journal access.
A New Zealand-China Tripartite Partnership Fund forum, held virtually in November 2021, aimed to encourage academics and institutions to think about reaching out to eligible Chinese universities to discuss the potential for collaboration. More than one hundred participants heard about the value of the partnerships the fund had supported in the 15 years since it was set up.
Professor Gary Brierley, Chair of Physical Geography at the University of Auckland's School of Environment, says the fund has helped his team of river scientists to achieve things in partnership that would not have been possible alone.
They initially collaborated with colleagues from Qinghai and Tsinghua Universities to study the Sanjiangyuan area on the Tibetan Plateau, which contains the headwaters of the Yellow, Yangtze and Mekong rivers.
"The emergence of lifelong friendships accompanied steps taken to integrate local knowledge and field science to protect environmental values of the Sanjiangyuan or Three Rivers Source Zone," Professor Brierley says.
"Our extended family built upon shared commitments and passion for the remarkable landscapes and ecosystems in this part of western China. Critically, it's been great fun – a wonderful, shared adventure."
Dr Jun Lu, Professor of Biomedical Science and Pharmacology at Auckland University of Technology's Faculty of Health and Environmental Sciences, said the fund had helped set up his work on cancer immunotherapy with Fudan University, Shanghai Jiao Tong University and Xinjiang University.
He says the forum has proved "a great platform for PhD students to learn how to start collaboration and seek possible research projects, jointly pursued by researchers from both China and New Zealand."
Funding proposals are due by 1 March 2022. Download the New Zealand-China Tripartite Partnership Fund 2022 Guidance and Call for Proposals and the Proposal Form. Send your completed proposal as a PDF, and any questions, to china@enz.govt.nz.