12 October 2016 at 9:00 am
ENZ launches inaugural education showcase in Saudi Arabia
The inaugural New Zealand Showcase brought together New Zealand organisations, senior Saudi government officials and 30 significant education investors, to create commercial opportunities in the region.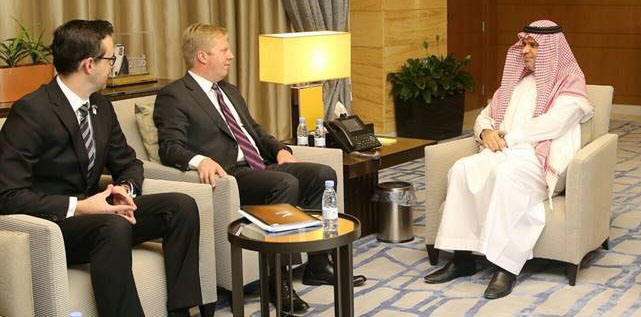 The event followed Trade Minister Todd McClay's visit to Saudi Arabia to discuss several education initiatives, leading a trade delegation with five education organisations.
The New Zealand Showcase covered New Zealand's expertise in teacher training, school management and operations, and early childhood education delivery. The event was hosted in Riyadh at the Saudi Ministry of Education, chaired by the Minister of Education, Ahmed Al-Issa, with the support of New Zealand Ambassador to Saudi Arabia, Hamish MacMaster. The event included representatives from the University of Waikato, Cognition Education, and Little Schools.
Saudi Arabia is implementing education reforms, a response to lower oil revenues, with a focus on growing private education capacity in the country. Saudi officials and investors have shown a particular interest in partnering with New Zealand to set up new school and early childhood education networks, and to raise the performance of existing private schools.
ENZ's Middle East and Acting South Asia Regional Director, John Laxon, says initiatives such as the showcase are an excellent way to bridge any gaps in knowledge, and promote what New Zealand organisations have to offer.
"The showcase has created a great awareness of New Zealand's world-class education system, and established partnerships to address some of the common education challenges faced by Saudi Arabia and New Zealand," said Mr Laxon.
"We are very grateful for the support of Minister Al-Issa and the Ministry of Education in Saudi Arabia, and the New Zealand organisations who supported the event."