22 September 2022 at 11:00 am
From the CE: Building back New Zealand's international education experience
Kia ora tātou. Welcoming more international students to New Zealand, engaging with our sector partners, and ensuring we are on the map for prospective students and their families are three key themes from the past month.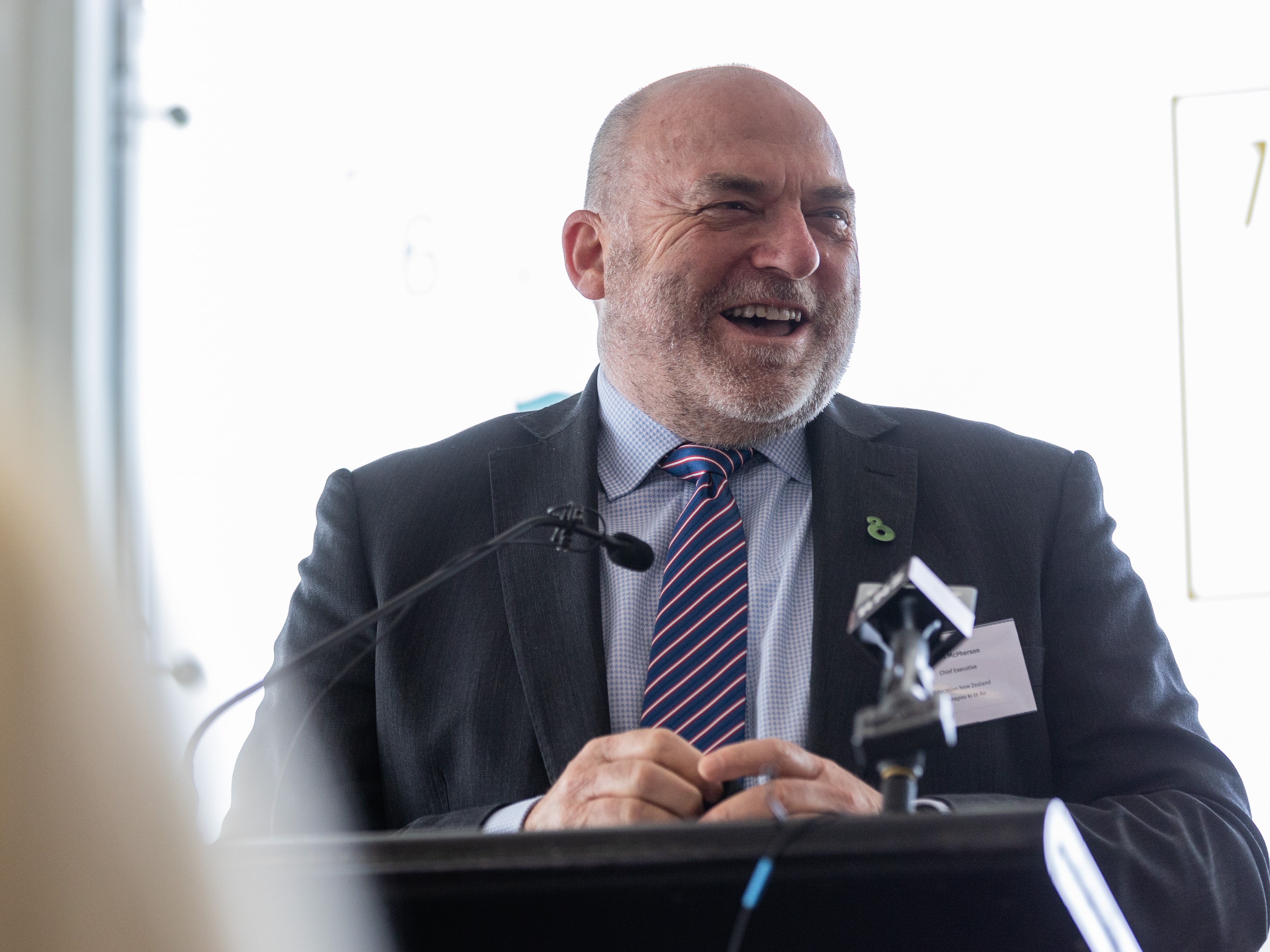 One of the highlights for me was experiencing a warm Southern welcome in Christchurch and Dunedin, in late August. It was useful to hear from a cross-section of key education providers and other education-related organisations about what's top of mind for them. There was an opportunity to hear about their plans for the year ahead and discuss what's being planned at Education New Zealand Manapou ki te Ao (ENZ), and how we can best support each other.
People expressed cautious optimism about inbound student numbers for 2022, saying they have adequate applications in the pipeline to be comfortable with progress (as much as 50% of pre-pandemic levels for some). They mentioned that the fourth border exception group of international students, Cohort 4, is having a positive impact on student numbers. Many of the recent arrivals had started their studies with New Zealand online in their home countries – a testament to the huge effort made by providers, with support from agents and our international teams, to continue reaching out to students and offering online study options while our borders were closed.
The visit ended with a Christchurch City Council and ChristchurchNZ mayoral welcome for around 140 tertiary international students, from across the wider Christchurch region – a memorable evening.
Another successful welcome for international students took place in September, hosted by the University of Auckland. Both Prime Minister Jacinda Ardern and Education Minister Chris Hipkins spoke at the event, in a clear demonstration of the government's commitment to international students and international education.
This week I returned from a short visit to London and Barcelona, as part of ENZ's plans to revisit all our key partner countries now our borders have reopened. The timing coincided with the annual EAIE Conference and Exhibition in Barcelona, which attracted more than 6,300 participants from over 90 countries. EAIE is the largest business-to-business conference and international education event in Europe. It provided a great opportunity to reconnect with key partners and other contacts, and to continue to let them know we are open to welcome students. You can read more about New Zealand's pavilion at EAIE and the providers who took part in this month's E-News.
In London, I had a series of meetings with key government and education sector contacts, including Professor Sir Steve Smith, the UK Government International Education Champion. A range of opportunities were discussed during these meetings, and we will follow up on these with the sector in New Zealand. I also met with journalists to promote a New Zealand education, including Times Higher Education and StudyTravel magazine. The final engagement of the London trip before heading off to Barcelona involved presenting an award at the PIEoneer Awards ceremony. The four awards won by New Zealand organisations that evening are covered later in this issue.
Finally, I'd like to thank everyone involved in the Asia Pacific Technical & Vocational Education and Training Forum, which took place from 14-15 September 2022. This online event, which is run in partnership between Te Pūkenga, Skills Consulting Group and ENZ, attracted more than 2,000 delegates from 60 countries, and has resulted in significant positive feedback.
In the spirit of Te Wiki o te Reo Māori I'd like to end with a whakataukī that highlights the importance of language:
Kia kaha, te reo Māori - Let's make the Māori language strong!
Ngā mihi nui,
Grant McPherson