High-level delegation visit strengthens education relationship with India
In April, the New Zealand India Education Week saw an ENZ-led delegation from all eight universities pave a unified approach to student mobility and internationalisation initiatives between the two countries.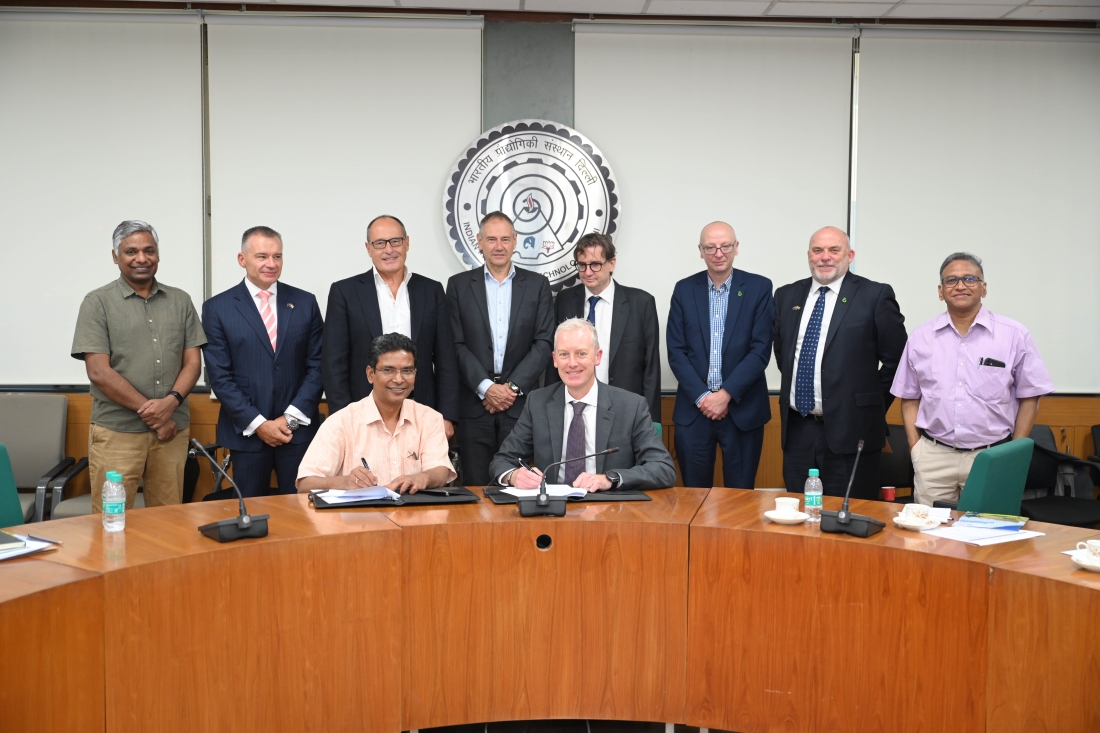 The New Zealand India Education Week – held from 17-22 April – included senior level participation from New Zealand universities and was designed to further strengthen the strategic education partnership with India.
Education New Zealand Manapou ki te Ao (ENZ) Chief Executive, Grant McPherson, led the delegation across New Delhi, Mumbai, and Chennai.
Demonstrating New Zealand's overall commitment to India, New Zealand announced an investment of $400,000 towards internationalisation and student mobility initiatives, including the relaunch of the New Zealand Excellence Awards (NZEA).
The NZEA are unique scholarships designed exclusively for Indian students that are jointly funded by ENZ and all New Zealand universities. Since their launch in 2016, the scholarships have enabled more than 200 Indian students to study at one of New Zealand's universities.
Another key focus for the week was to re-engage with the New Zealand Centre at Indian Institute of Technology (IIT) Delhi and discuss the future trajectory of the partnership.
Erik Lithander, Deputy Vice Chancellor Strategic Engagement at the University of Auckland, signed an MoU with IIT Delhi on behalf of all New Zealand universities to continue the relationship and further develop the New Zealand Study Centre.
The New Zealand Study Centre was inaugurated at IIT Delhi in February 2020 by Deputy PM Winston Peters, demonstrating the importance of education as a key part of the India-New Zealand relationship.
The week was bookended by two education agent fairs in New Delhi and Mumbai respectively, both of which exceeded expected student attendance numbers.
Speaking at a media briefing held at the New Zealand High Commission in New Delhi during the New Zealand India Education Week, ENZ CE Grant McPherson underlined the importance of New Zealand's education partnership with India.
"India is one of New Zealand's priority partner countries for collaborations, exchanges, and student mobility. We are excited that the announcements around the New Zealand Centre strengthening and the extensive package of scholarships under the New Zealand Excellence Awards scheme will further engagement with India," Grant said.
ENZ Regional Director – Asia, Ben Burrowes, said with the sector's focus on recovery and reconnections, the New Zealand India Education Week provided a great opportunity to refresh relationships with education sector stakeholders in India.
"India has always been a strong partner to New Zealand in the education space, and students from India consistently make up the second largest portion of international students studying in New Zealand.
"We are delighted for the opportunity that the New Zealand India Education Week offered us to reconnect and refresh our education links with India, and we look forward to building this relationship further over the coming years."
Additional info –
To begin the week, sector representatives were provided with in-depth insights into the India-New Zealand relationship from High Commissioner David Pine, ENZ in-market staff and a consultant from EY. Representatives attended meetings with government departments such as the University Grants Commission (UGC) as well as B2B institutional networking events to support their university's global engagement. The delegation also met with two Indian Institutes of Technology (IIT), IIT Delhi and IIT Madras.