16 August 2017 at 9:00 am
Indian scholars awarded at Auckland summit
Nineteen Indian students, winners of the prestigious New Zealand Excellence Awards, were honoured in Auckland recently.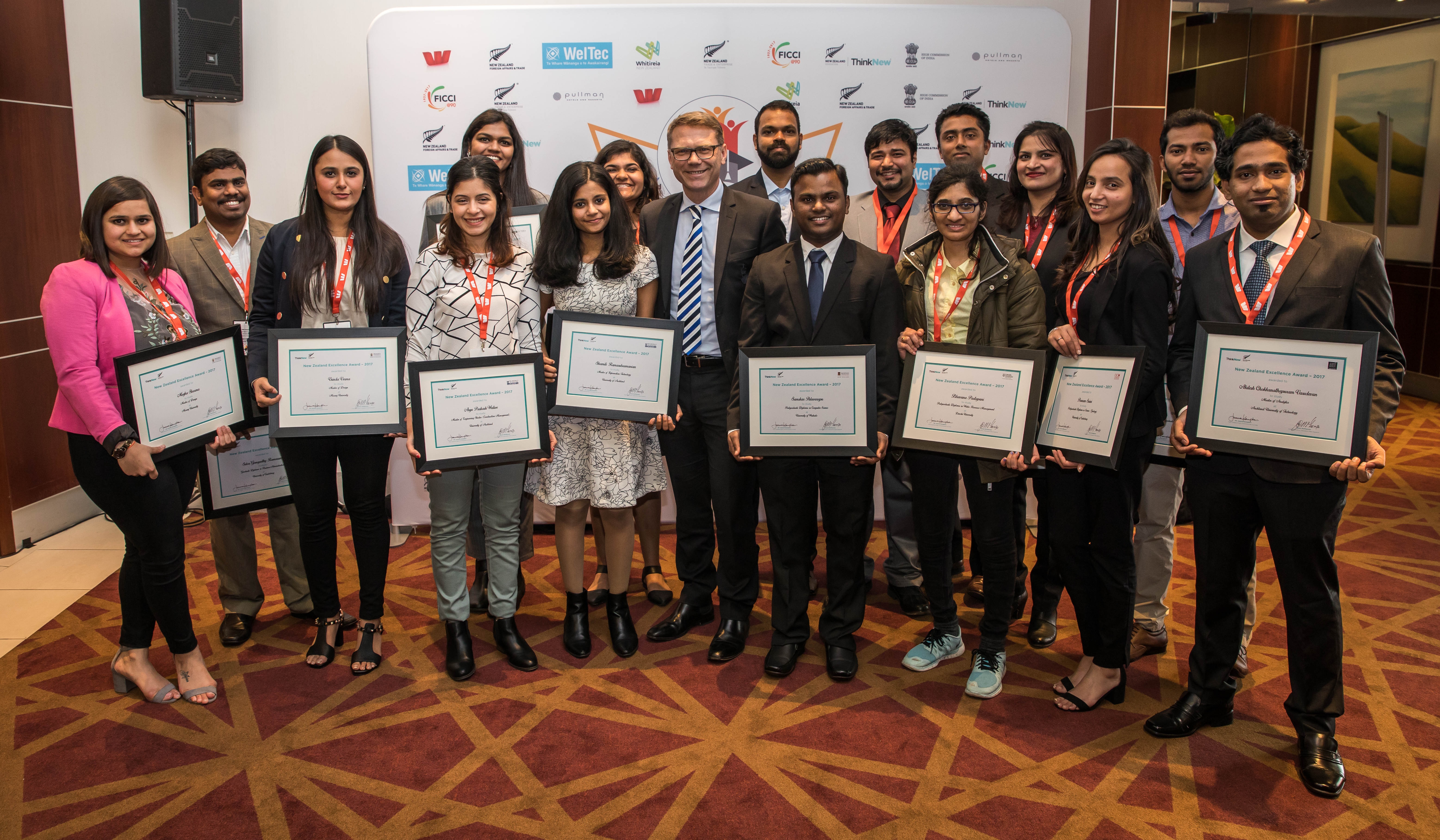 The awardees are Indian students currently studying at New Zealand universities in the fields of business, design and STEM-related programmes (Science, Technology, Engineering and Mathematics).  
Some 19 of the total 31 recipients were honoured in person by Tertiary Education Minister Paul Goldsmith at the India New Zealand Business Council (INZBC) Edutech Summit 2017 on 4 August. 
They are recipients of the first round of the NZEA awards, which offers each recipient a scholarship of NZ$5,000 towards their first year tuition fees. 
Speaking at the summit, ENZ Chief Executive Grant McPherson said the students were important to New Zealand's broader relationship with India. 
"These top young scholars will further strengthen ties between our two countries by contributing to a broader exchange of ideas in our universities, building our respective research capabilities, and enriching New Zealand culture."   
The summit featured industry heads and policy makers from both countries. Speakers included New Zealand Prime Minister Bill English, Ambarish Datta, Managing Director and CEO of the Bombay Stock Exchange Institute and Mohandas Pai, Chairperson of the Federation of Indian Chambers of Commerce & Industry from India. 
The 2018 round of NZEA will go live on the Study in New Zealand website on 1 September 2017, with applications closing 15 November 2017. 
NZEA is the first joint scholarship scheme between Education New Zealand and all eight New Zealand universities for a specific country.