Indonesia's school influencer training
ENZ held training sessions for Indonesian school counsellors and principals in early May to reinforce their important role in supporting students and producing talented graduates.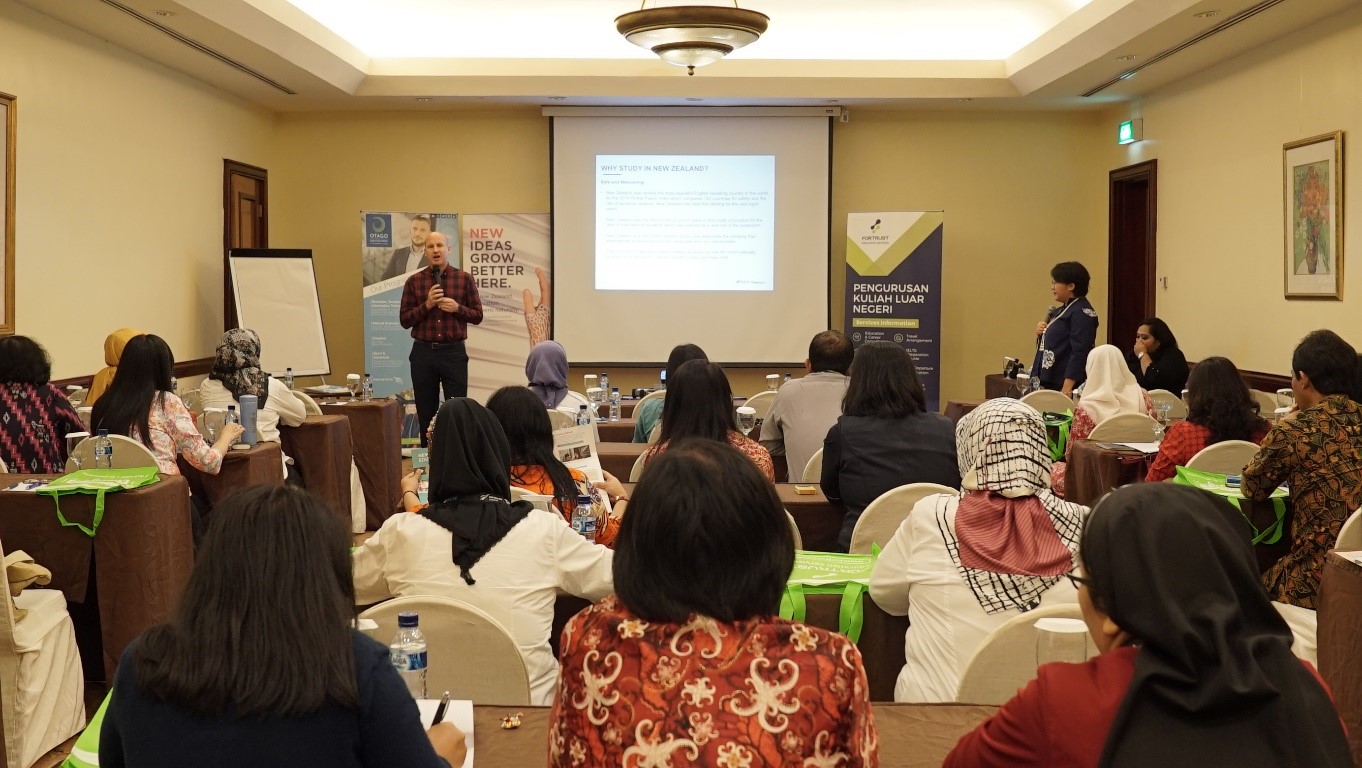 Some 250 participants were trained across two days in Jakarta, with another 100 participants trained in Surabaya. They included counsellors and principals from high schools, vocational schools and madrassah schools.
Karmela Christy, ENZ's Market Manager for Indonesia, said school counsellors and principals are crucial to the development of their students. With this in mind, ENZ held training sessions delivered by the University of Otago and Otago Polytechnic.
"This year's programme was aimed at empowering counsellors and principals to support and prepare students for working lives that would need to adapt to rapid technological and social change," said Karmela. 
"The sessions emphasised that the role of the counsellor is not merely about subject choices but also about character and the development of the right soft skills." 
The annual programme, which was first delivered in 2016, is a partnership with Fortrust Education which supports the coordination of all activities with schools in Jakarta and Surabaya.
This year, ENZ also partnered with Jakarta Capital City Government. Jakarta Vice Governor, Sandiaga Uno, as well as New Zealand Ambassador to Indonesia, Trevor Matheson, were also involved.