12 October 2016 at 9:00 am
Innovative award scheme announced in Seoul
Last week, 37 New Zealand providers attended the annual agent seminar in Seoul, South Korea, along with nearly 50 Korean agents – a record number for the market.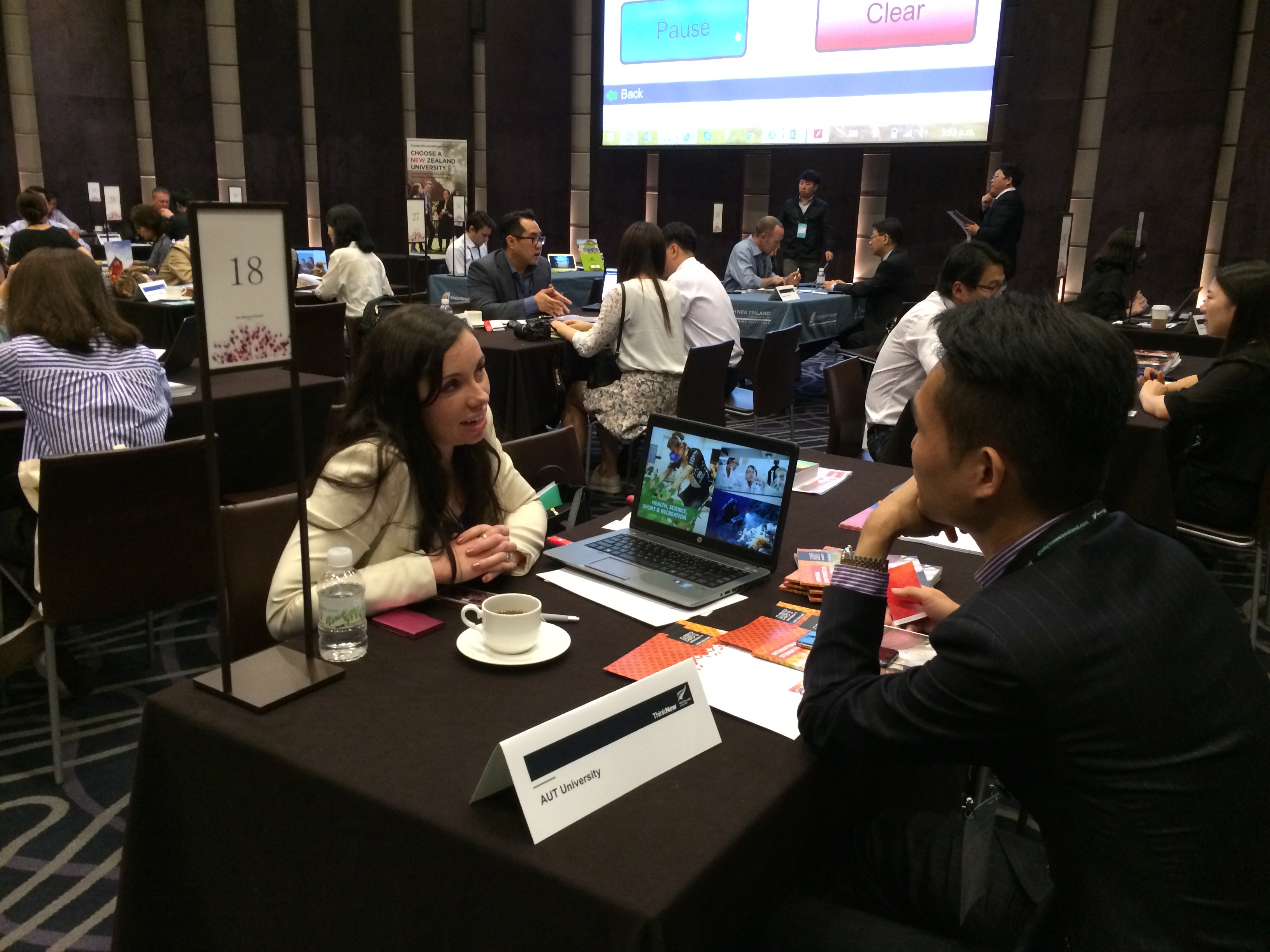 At the seminar, agents and providers received updates from Immigration New Zealand and ENZ, had one-on-one discussions and attended the announcement of ENZ's hotly anticipated new award scheme for Korean students, a video competition called I want to study in New Zealand. The award encourages students to research New Zealand's education offerings, and get creative by putting together a short video (60 seconds or less) that shows what they want to study in New Zealand and why.
Five awards, ranging from NZ$5,000 - $8,000 to go towards tuition fees, will be given to the students who produce stand-out entries. Agents who put students forward for the scheme will also be rewarded, with four places up for grabs on an ENZ agent famil to New Zealand in 2017.
Cecily Lin, ENZ's Acting Regional Lead - North Asia, says that in this market it is important to strengthen relationships with agents, and interactive schemes like this are a win-win.
"Promoting New Zealand as an education destination and attracting more Korean students starts with mobilising Korean agents."
"Through this competition we can acknowledge the important role Korean agents play in this market, and reward their efforts in attracting both quality and high numbers of students."
The details of the scheme can be found here.
For any queries about the scheme, please contact Cecily Lin or Onnuri Lee (Cecily.Lin@enz.govt.nz and lee.onnuri@enz.govt.nz)