25 October 2017 at 9:00 am
Japan events bring growth and connections
ENZ's education fair and seminars in Osaka and Tokyo attracted a record number of visitors earlier this month, including students, New Zealand providers and education agents.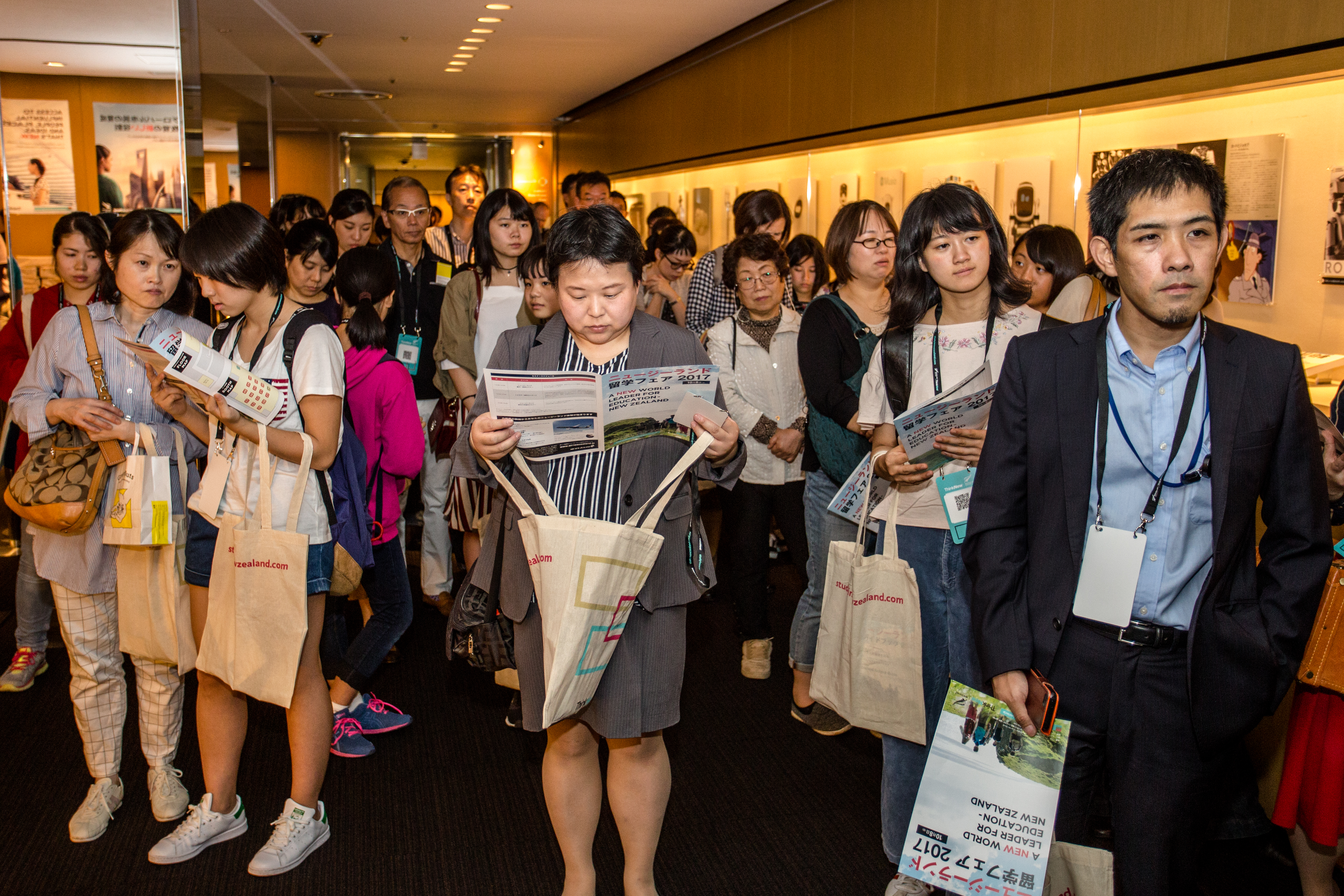 Although this was the third year the fair has run, ENZ's Senior Market Development Manager – Japan, Misa Kitaoka, noted a prevalence of tertiary students this year, often seeking degree programmes.
"While Japan hasn't traditionally been a study-to-work market, concerns over employment outlook as well as anxieties over life in retirement with the declining population could be encouraging the Japanese to pursue new options to secure their future," she said.
The fair attracted a record 550 visitors, including 340 students, and 37 New Zealand providers.
As destination marketing plays a key role in student attraction to New Zealand, ENZ received support from Tourism New Zealand and Air New Zealand for the fair, and also welcomed Tobitate! (Leap for Tomorrow) Study Abroad, led by Japan's Ministry of Education, Culture, Sports, Science, and Technology (MEXT), as the official supporter for the fair.                '
"MEXT's support is an endorsement of ENZ's 3-year operation in Japan, and a testament to our 10% market growth in 2016," said Misa.   
ENZ's Sam Heeney, Tomoko Nishikawa from Tobitate Office and Misa Kitaoka.   
A representative from the Tobitate Office gave a presentation during the fair, explaining the application procedures and encouraging students to apply for the scholarship to study in New Zealand. 
The presentation was followed by a panel of three Tobitate alumni who shared why they chose to study in New Zealand.
In conjunction with the fair, ENZ hosted two education seminars in Osaka and Tokyo, with a record 164 education agents and institutions attending. For those that sought to expand their existing network, SIEBA's presence was much appreciated as it introduced standardised contracts, as well as services including primary and secondary student placements.
Education seminars have been increasingly popular amongst school teachers looking to send students and student groups to New Zealand secondary schools. This initiative is driven by the Japanese government's push for internationalisation ahead of the 2020 Tokyo Olympics and Paralympics.
Julie Haskell, Director of International at the University of Auckland English Language Academy (ELA) has attended ENZ events over the last three years.
"Attending these events has helped ELA to identify new business opportunities as well as developing existing partnerships," she said.
"We look forward to attending future events in Japan."