Japan-New Zealand education ties strengthen with growing collaboration
New Zealand's education relationship with NZIEC 2019 Country of Honour, Japan, goes from strength to strength as ENZ signs an MOU with Waseda University for international education exchanges.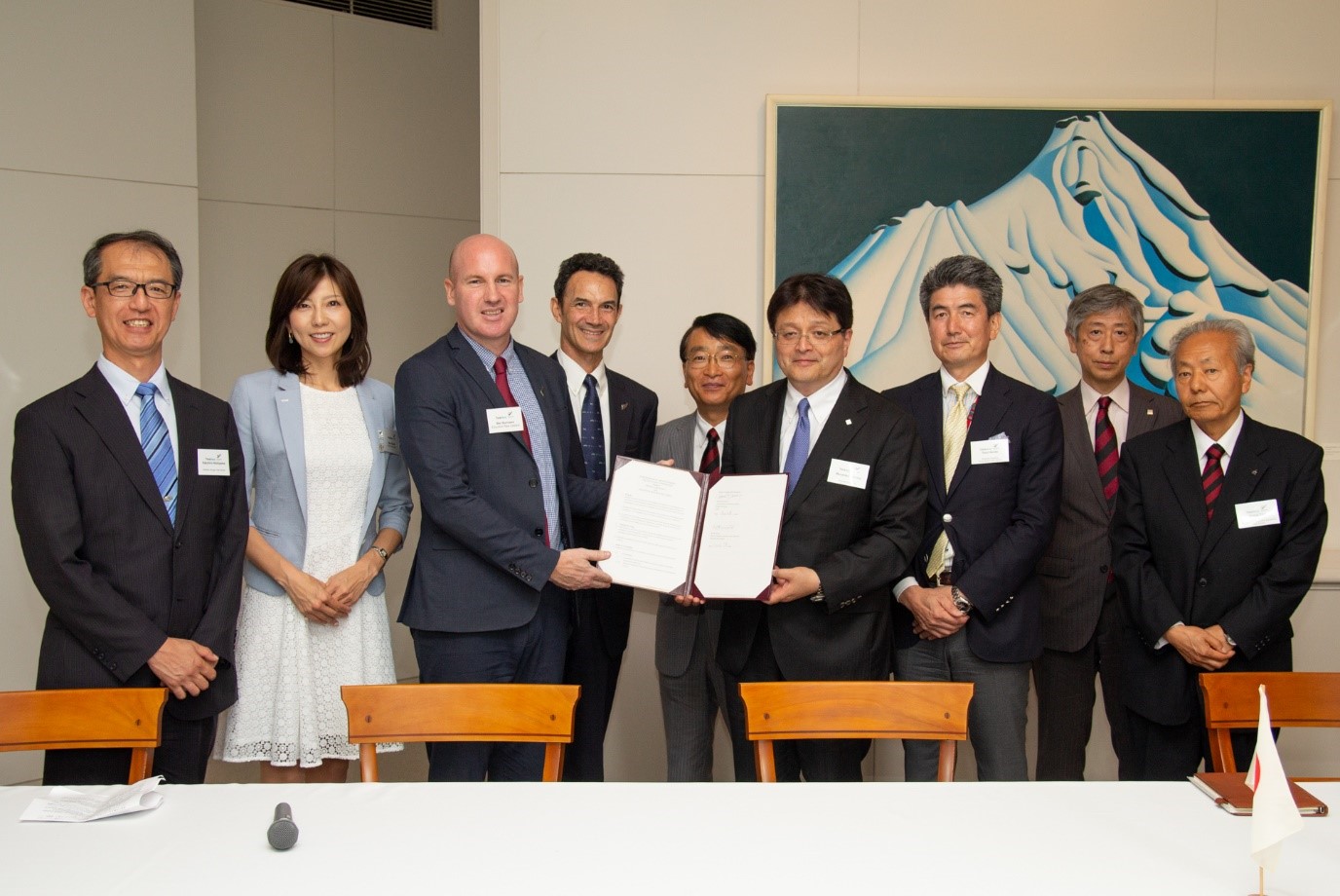 Signed on 28 June, ENZ's memorandum of understanding with Waseda University and its affiliate schools will be influential in developing international education exchanges that benefit institutions in Japan and New Zealand at school and tertiary level.
Under the MOU, the first cohort of 12 students from Waseda Jitsugyo School will visit New Zealand schools in mid-July. This will be followed by an ENZ and Air New Zealand-led familiarisation visit to New Zealand schools involving 10 schoolteachers from Japan, including a Waseda University staff member in charge of overseas programmes for its affiliate schools.
ENZ's Senior Market Development Manager – Japan, Misa Kitaoka, said the MOU is a significant one as it helps develop a strong relationship between a prestigious Japanese university, its affiliate schools and New Zealand schools.
"By partnering with one of the top universities in the world, the MOU will not only promote student mobility from Japan but also boost New Zealand's reputation and credibility in Japan," Misa said.
"We are keen to replicate this strategic partnership with universities and affiliate schools in Japan's regions."
It was also fitting to see this MOU achieved in the lead up to NZIEC 2019 where Japan will feature as Country of Honour, Misa said.
"With the Rugby World Cup about to be held in Asia for the first time in the tournament's history, it is fantastic to see Japan feature as the Country of Honour at NZIEC."
The Country of Honour designation celebrates and showcases New Zealand's international education connections with partner countries. Japan is New Zealand's third-largest source country with more than 10,000 Japanese students enrolled here every year.
"We look forward to sharing the latest Japan market updates and opportunities with NZIEC delegates in three sessions involving guest speakers from Japan, whose unique insights will present new opportunities for partnerships and collaboration."
Attendees will learn more about doing business with Japan, what the protocols are and the expectations of Japanese agents, education providers and government agencies. These insights will provide delegates with an overview of Japan's internationalisation agenda and how it could be relevant to their international relations and marketing.
The conference dinner will celebrate Japan's fascinating culture. Japanese Ambassador, His Excellency Hiroyasu Kobayashi, will be guest of honour.
Find out more in the NZIEC 2019 programme.