Koreans land safely into New Zealand schools
A group of 150 Korean students arrived in New Zealand in the recent holiday period and have been placed in 29 schools and accompanying homestay families throughout the Waikato, Canterbury and Nelson/Marlborough regions.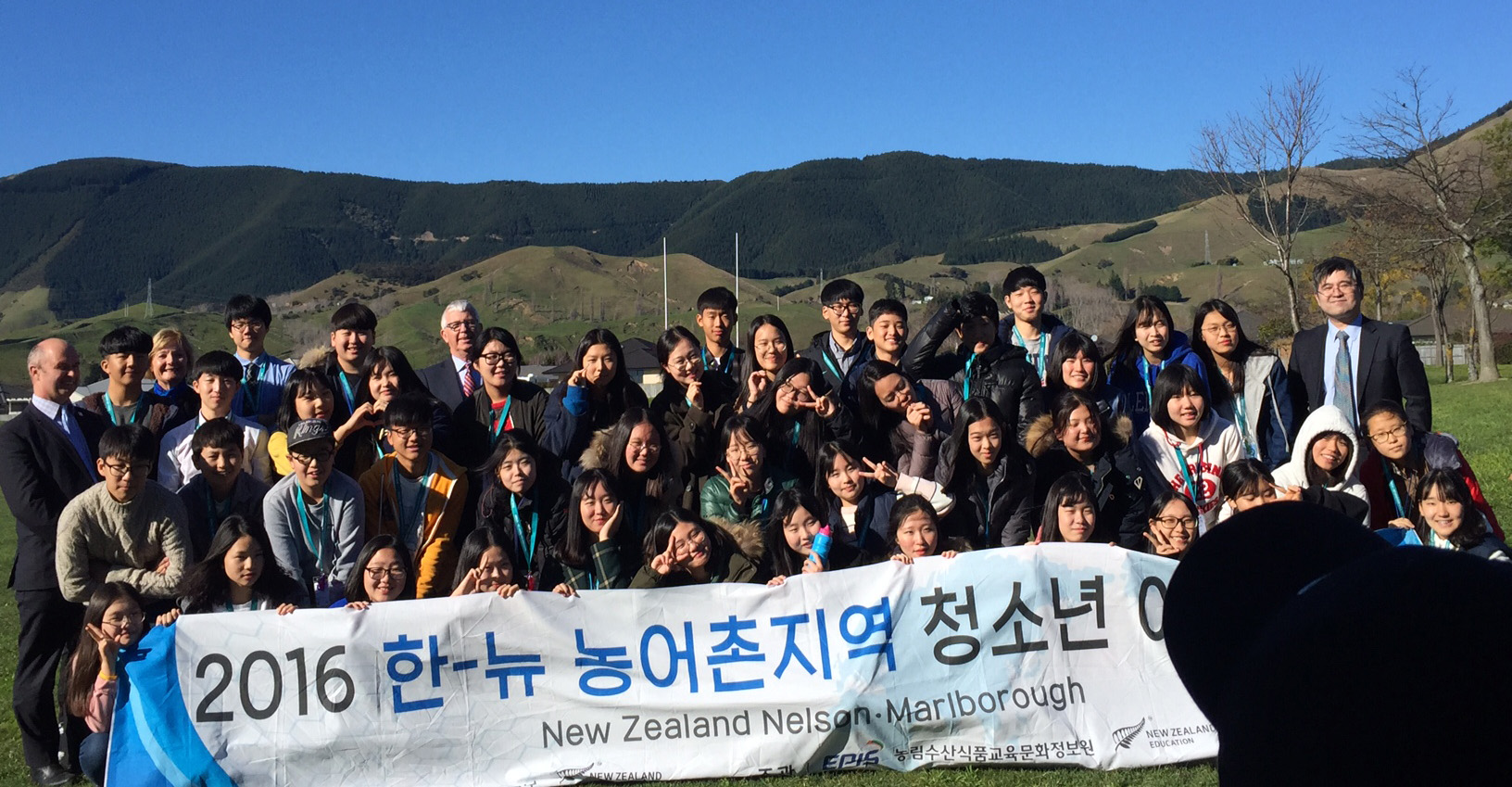 They are in New Zealand for an eight-week programme that includes English language provision. The programme is a direct result of the Free Trade Agreement signed in December 2015 between New Zealand and South Korea.
Peter Bull, ENZ General Manager International, said the Korean students are the children of farming or fishing families, and are all high performing students.
"The opportunity to study in New Zealand and to represent their family, school and Korea in this inaugural year of the scholarship scheme saw students go through a selection criteria that whittled down over 2,000 applications to the 150 selected."
ENZ partnered closely with the Schools International Education Business Association (SIEBA) to implement the scholarship scheme in New Zealand through its member schools, and to help manage the logistics involved in coordinating such a large group of students at once.
Peter paid tribute to SIEBA for also delivering orientations in the three regions to ensure that the transition into New Zealand life was as seamless as possible for the Korean visitors.
A highlight of the orientation programme occurred at Canterbury's Pudding Hill Lodge, near Methven. The students were welcomed with a waiata from some talented Mount Hutt College students. This was followed by a very warm welcome from Tertiary Education, Skills and Employment Minister Steven Joyce that was then reciprocated by the Korean students.
The other welcome ceremonies were held at St Paul's Collegiate School in Hamilton, which was attended by the Korean Ambassador, and President of EPIS, the Korean agency responsible for the implementation of the programme, and at Garin College in Nelson.
As agreed under the KNZFTA, 450 students will be granted scholarships to study in New Zealand over three years.
The arrival of the students has made the headlines in the local press. Here are just some of the stories which have been published so far.