Massey launches pre-degree pathway in Viet Nam
Massey University's Centre for Professional and Continuing Education (PaCE) has launched a new pathway programme in partnership with Nguyen Sieu School in Hanoi.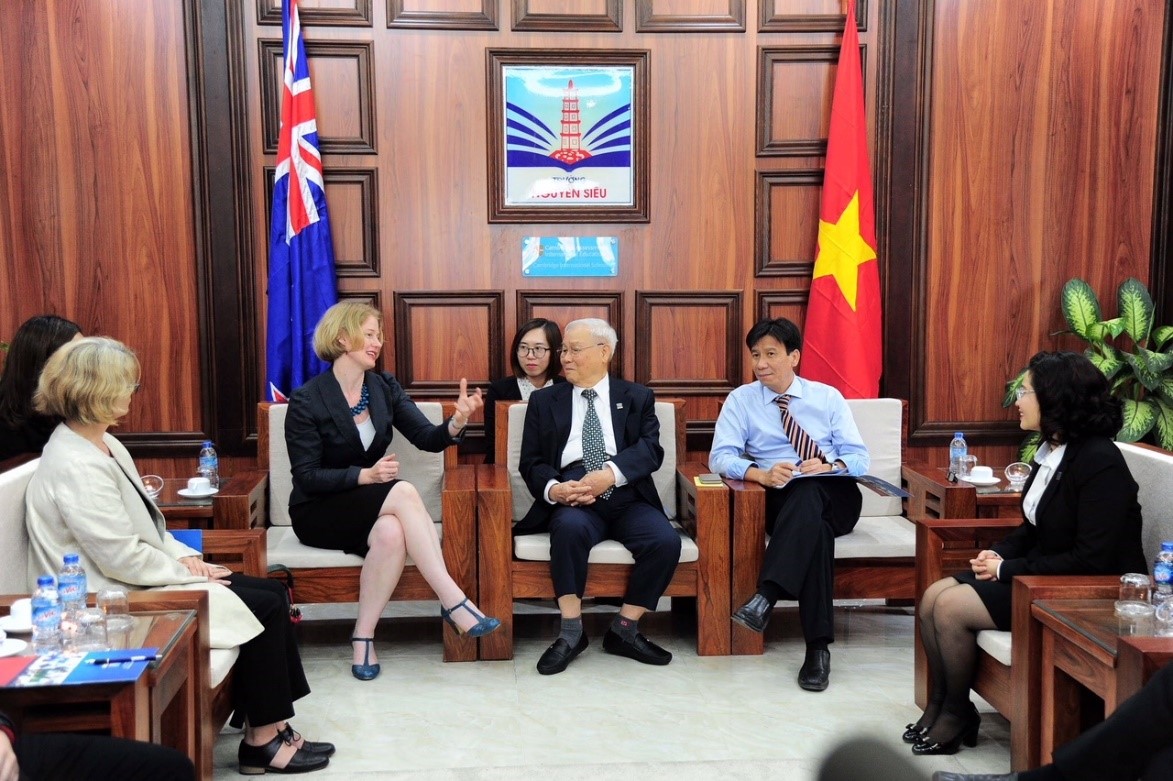 This is Massey University's first pre-degree collaboration with a high school in Viet Nam. It will provide students at Nguyen Sieu School, as well as other schools in Hanoi, with the opportunity to begin a foundation pathway in Viet Nam that they can complete in New Zealand, before transitioning directly into degree study at Massey.
Andrea Flavel, Director of PaCE, said the programme equips students with critical skills needed for their futures and exposes them to the different learning style and culture of New Zealand.
"This programme is an example of the way PaCE works collaboratively with institutions around the world to create customised learning experiences that set students up for future academic success, and give them the opportunity to experience the best Massey has to offer."
PaCE also presented Nguyen Sieu School with a special scholarship worth NZ$20,000 to support students to participate in the pathway programme.
The new Vietnamese Ambassador to New Zealand, His Excellency Ta Van Thong, and New Zealand Ambassador to Viet Nam, Wendy Matthews, attended the launch, which received nationwide news coverage in Viet Nam. 
The first cohort of students will begin study in Viet Nam in July 2018, transitioning to study in New Zealand in February 2019.