New Zealand alumni mentor prospective students in Korea
ENZ collaborated with its alumni group in Korea to host the New Zealand Education Mentoring Night for prospective students and their parents.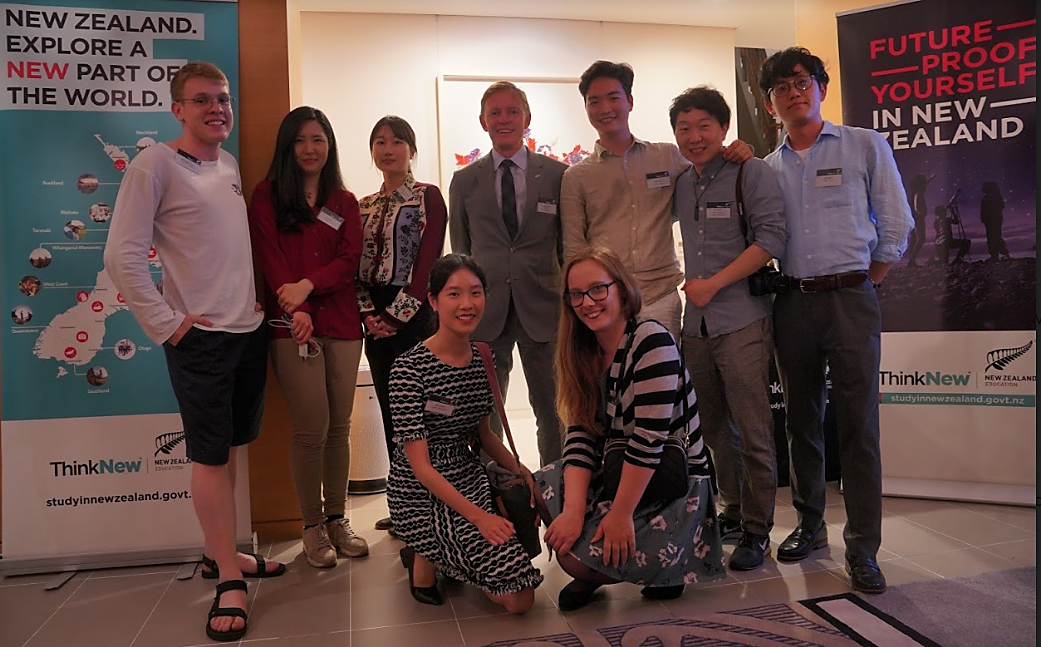 On 5 June, the mentoring session in Seoul brought together 15 New Zealand-educated alumni who offered practical tips and advice to 55 prospective students interested in studying in New Zealand.
ENZ worked with the Kiwi Alumni Group members, who volunteered to mentor students (with parents also in attendance) at the session.
The mentoring session was held at the residence of the New Zealand Ambassador to South Korea, Philip Turner, who welcomed the students and alumni mentors.
"The session was a great example of NZ Inc agencies working together and leveraging our networks. It was fantastic to see such strong interest in the session from students and parents," Turner said.
ENZ's Senior Market Development Manager – Korea, Kay Lee, said she was pleased with the success of ENZ's first mentoring event in Korea.
"The session was a valuable opportunity for prospective students to mingle with New Zealand alumni and learn about their experiences of studying and living in New Zealand," Kay said.
"It was a way for prospective Korean students and parents to hear directly about authentic New Zealand experiences, and a meaningful way to engage closely with our alumni networks."
Two Korean speakers – a former student and the mother of a former student – addressed the meeting. Kiwi Alumni Group member, Susan Cho, spoke about how her New Zealand education experience positively influenced her career and life, while Sejin Oh, whose son studied in Tauranga for two years, talked about the value of a New Zealand education from a parent's perspective.
The event also included a networking session, where attendees had the opportunity to ask alumni a range of questions about life and study in New Zealand.