21 December 2016 at 9:00 am
New Zealand headlines Saudi Arabian vocational conference
New Zealand's expertise in technical and vocational education and training (TVET) was acknowledged internationally when Unitec's chief executive Dr Rick Ede was one of the few international experts invited to address a recent Saudi education conference.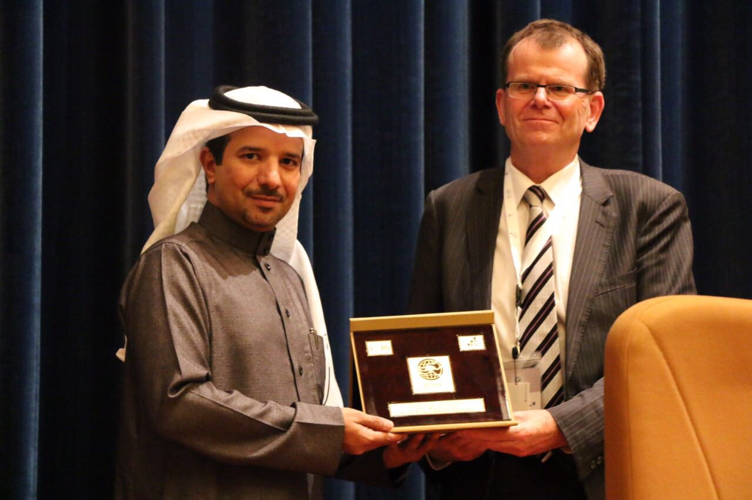 The Saudi Technical Conference and Exhibition on 14-15 December in Riyadh was organised by the government's Technical and Vocational Training Corporation and focused on the skills and training solutions required to support the country's 2030 Vision.
Saudi Arabia's 2030 Vision aims to raise the percentage of vocationally qualified Saudis, and to increase the connections and alignment between their school and vocational education systems.
Dr Ede opened the final day of the conference with a presentation on Jobs of the Future: Increasing Job Opportunities & Productivity. The presentation explored how technology is disrupting employment and skills ecosystems, and showcased where New Zealand is meeting these challenges through world-leading education solutions such as The Mind Lab and Tech Futures Lab.
John Laxon, ENZ's Regional Director for South/South East Asia & the Middle East, said New Zealand is now well placed to stand out in the market for this education industry.
"The conference provided an invaluable opportunity to showcase New Zealand's expertise, at a time when Saudi Arabia is reforming its education system and looking for international partners" said John.
"We're grateful to Rick and the Corporation for making the most of this opportunity. New Zealand's successful integration of TVET and higher education means that we're uniquely placed to support the Saudi Government in their vocational reform initiatives."
The conference was the first to be held under the sponsorship of the Minister of Education, signalling a shift in oversight for Saudi's vocational education system from the Ministry of Labour.
Further partnership opportunities between Saudi and international operators were also signaled during the conference.