31 August 2016 at 9:00 am
NZIEC 2016: Celebrating 25 years of coming together
In August, we had a fantastic time celebrating the 25th New Zealand International Education Conference 2016 in Auckland.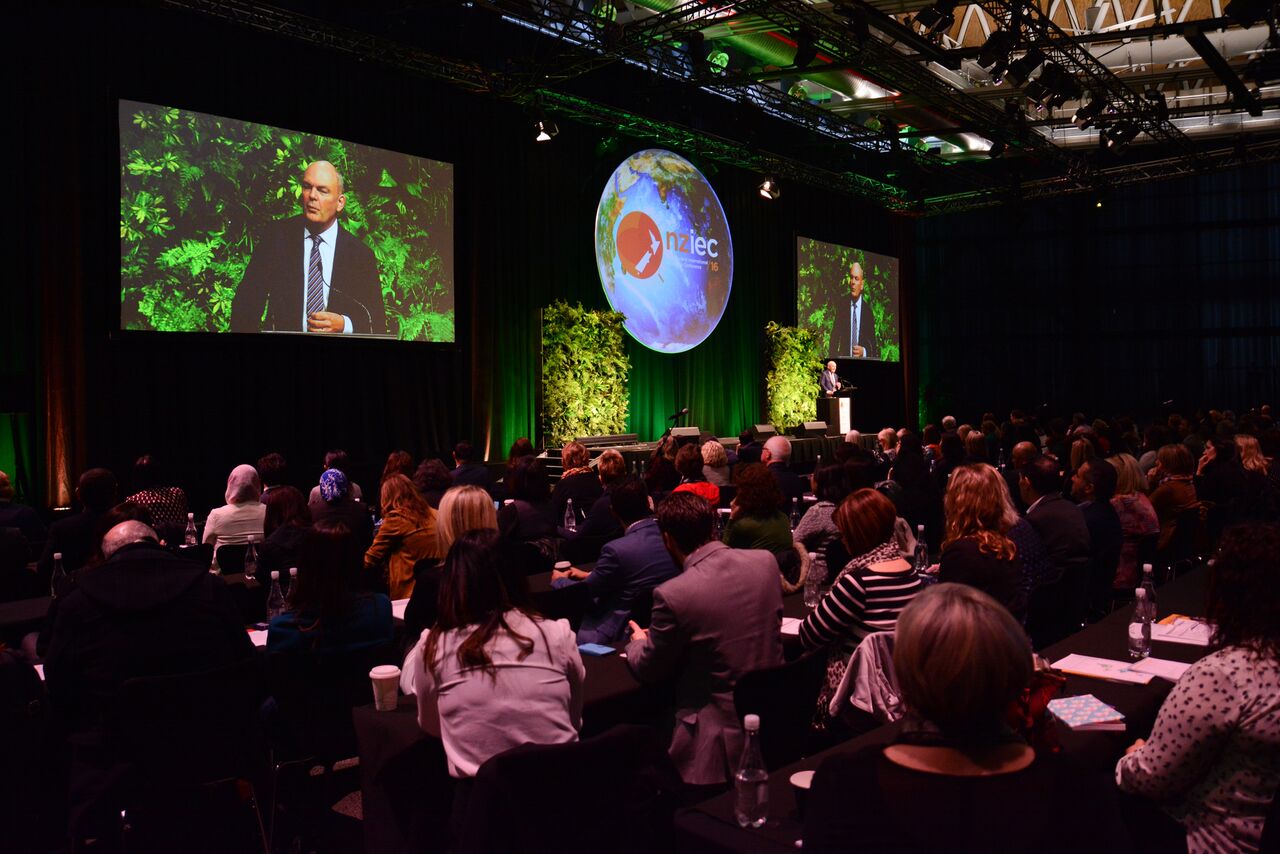 With a record 650 delegates marking the occasion, including 90 speakers, six plenary and keynote sessions, and 44 breakout sessions, there was a lot going on.
Dr Adam Fraser kicked things off with an inspiring keynote address on The Third Space. It's an ideal technique to better manage your time in the fast moving international education industry. If you didn't manage to purchase one of Dr Adam Fraser's books before they sold out, you can do so here.
In her Q&A with conference MC Miriama Kamo, Professor Stephanie Fahey, Lead Partner for Oceania at Ernst & Young, provided a range of insights on the future of the international education industry
Our conference dinner hit a high point as we celebrated 25 years of networking and collaboration. Cultural icon Elena wowed delegates with her personal story, which spoke to the importance of developing international connections firmly grounded in one's culture.
On Day two, Jim Moser, Chief Executive of Clemenger BBDO New Zealand, provided insights into the future of marketing. Dopamine and oxytocin have never been mentioned more at a NZIEC than after his entertaining and insightful address!
Friday rounded off with David Bell from ASB Bank outlining how their organisation has used technology to continue innovating to stay one step ahead – including the development of the new Clever Kash cashless money box.
Feedback for the conference has been positive, with 94 per cent of attendees rating the conference good to excellent. Furthermore, some 83 per cent of delegates agreed or strongly agreed that NZIEC added value to their organisation.
You can also read some great coverage of the conference from PIE News here.
Conference presentations are available for download here. 
Towards NZIEC 2017
NZIEC 2017 will be held on Tuesday 22 and Wednesday 23 August 2017 at the Sky City Convention Centre in Auckland.  We're already getting to work on designing the experience for NZIEC 2017, so please contact Sam Mackay if you have any suggestions. We'll also be releasing a global Call for Papers in the coming months, so keep an eye out to secure your presenting slot at NZIEC 2017.
We look forward to seeing you back in the City of Sails next year.