Think New with FutureLearn
ENZ has launched a prototype showcasing a selection of courses from New Zealand providers to worldwide online learners, under the national Think New brand.

The prototype includes quality short courses that help learners upskill in areas of interest or need, from home with NZ providers across the sector.

This prototype is part ENZ's diversifying products and services programme of work, and the Government's Recovery Plan for International Education.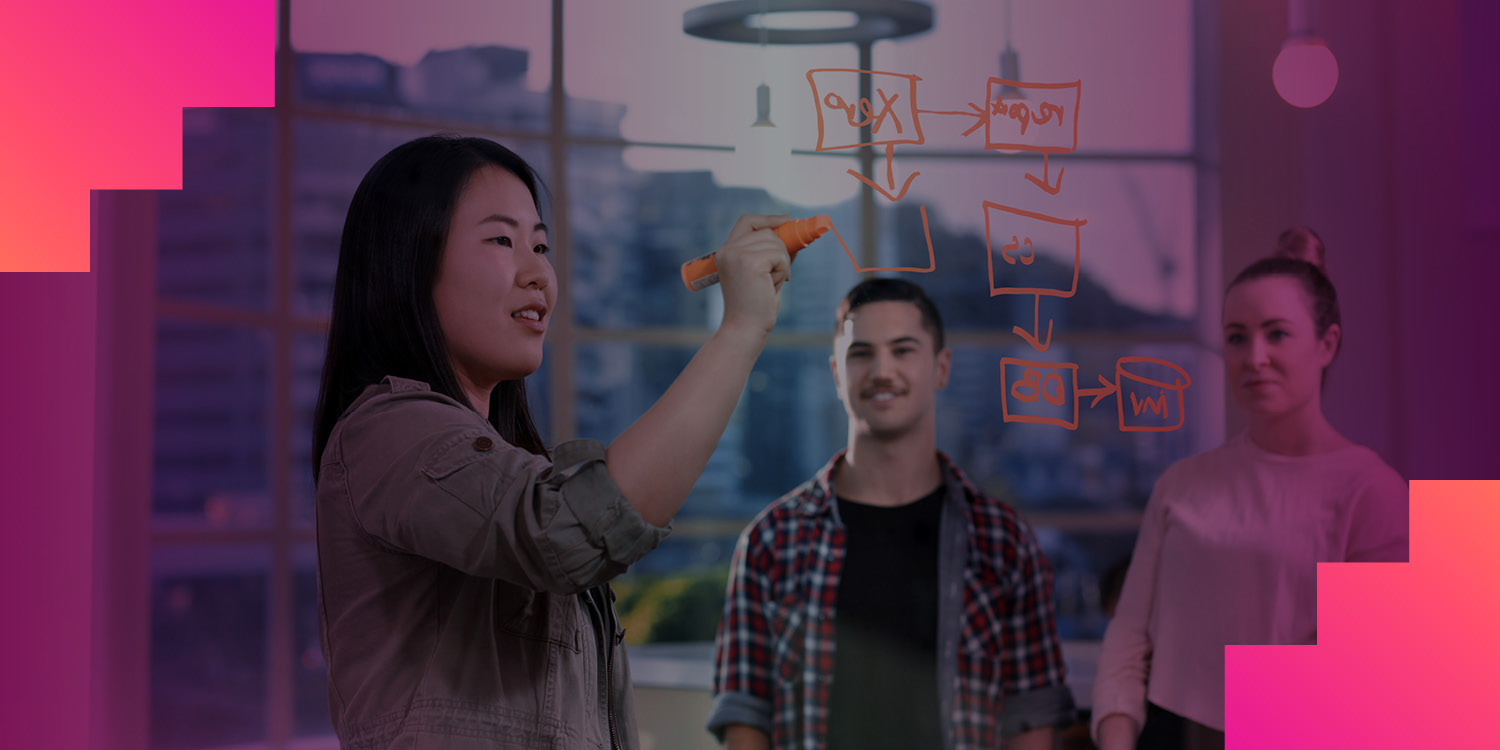 Quicklinks
Check out the Brand Lab to download and use campaign assets
About the campaign
Objectives
Test an online-focused audience's appetite for courses delivered under an NZ country brand

Explore sector capability and willingness for generating and promoting online courses

Test, understand and validate ENZ's role in the online education space

Maintaining awareness of the NZ Education brand and NZ as an education destination in target markets
FutureLearn platform and courses
New Zealand's offerings include short courses from leading universities, English language schools, vocational PTEs, Institutes of Technology, and edtech educators including virtual reality developers and game designers.
These not for credit courses are on average 6-8 hours long from providers across the sector. 
FutureLearn is a global online education platform jointly owned by the UK's Open University and The SEEK Group with an existing community of approximately 15 million learners globally. 
These courses are available to learners (including teachers and educators) all over the world, including here in New Zealand.
FutureLearn is actively promoting this campaign in the following prototype markets: 
Thailand​, Japan​, Korea​, China​, India​, Brazil​, Indonesia​, USA​, Vietnam, Germany​, UK, Colombia 
In addition, ENZ will be promoting this opportunity to its global learner database, and through other owned channels, including website and social media. 
Campaign messaging
By joining forces and sharing the same message, we can tell a stronger, more consistent story about the FutureLearn prototype, and the opportunity it represents.
The Campaign's place in the wider strategy for international education
ENZ is leading a programme of work that focuses on the diversification of international education products and services. It forms part of the Government's Recovery Plan for International Education, under the "Transforming to a More Sustainable Future State" workstream.  
The New Zealand International Education Strategy, 2018 is clear in its goals for achieving a thriving and globally connected New Zealand through world-class international education.  
Goal 2 of the Strategy is Sustainable Growth - the international education sector flourishes through diversification of markets, people flows and innovative products and services. 
 Talking points for providers
We are proud to be part of ENZ's new pilot, launched with FutureLearn.
This initiative will showcase a selection of taster courses from New Zealand providers to worldwide online learners, under the national Think New brand umbrella.
The 12-month initiative launched 8 June and is part ENZ's Diversifying Products and Services programme of work.
By taking part, we are supporting the Government's Recovery Plan for International Education.
Provider participation benefits
These messages are useful when talking about the campaign to other staff in your organisation
This initiative is an opportunity to further raise our profile to a global audience, benefiting from the exposure generated by FutureLearn and the ENZ-funded global campaign.
We're able to test a new recruitment and distribution channel at little cost.
As providers, we receive notification of any further interest generated by these online courses, which could lead to further study opportunities – either online (on FutureLearn or elsewhere), or onshore when current border restrictions sufficiently ease.
As part of the process FutureLearn worked alongside providers like us, supporting us while we created (or optimised) content for the platform.
Standard membership fees are being waived by FutureLearn for this prototype.
ENZ is also funding a global campaign via FutureLearn to promote the prototype.
More about FutureLearn
FutureLearn offer courses from around 250 providers from around the world. These courses range from tasters to full online degrees.
15 million learners use the platform. Many (27%) users are UK-based but increasing numbers of learners across the globe are accessing FutureLearn.
Tips for promoting the campaign
By aligning our marketing activity, ENZ and providers can tell clear and consistent message about the online study courses available with FutureLearn and providers. Here are some tips to start promoting your FutureLearn courses on your channels:
Tip 1: Use the digital assets available in your promotions:
There are plenty of campaign assets designed with campaign messaging available for you to use now on The Brand Lab. Assets have been specifically created to use across websites, emails, social channels & other digital advertising.
Check out The Brand Lab to download and use images, animated tiles, email signatures, an editable ad template where you can feature your own logo and much more!
Tip 2: Share our FutureLearn & Online Learning blogs
We've created a blog for a learner audience to promote starting a New Zealand education online, through the FutureLearn product. Check out the blog here and share on your own social channels or website.
We also have supporting blog content written by students for learners thinking about online learning. You can also share this blog, and link to FutureLearn's Study with New Zealand Online page
Tip 3: Follow and share FutureLearn's posts on Study in New Zealand Facebook & Instagram channels
ENZ will be posting about New Zealand online study options on our Facebook and Instagram channels. You can easily share & repost this content on your own social channels to reach your own audience. This Facebook post is ready to share now.