27 October 2022 at 11:00 am
Wide-ranging masterclasses in Vietnam
In the lead-up to the education fairs in Vietnam this month, all eight New Zealand universities together with Pacific International Hotel Management School and Massey University College led a series of masterclasses for Vietnamese school students, starting on 30 September 2022.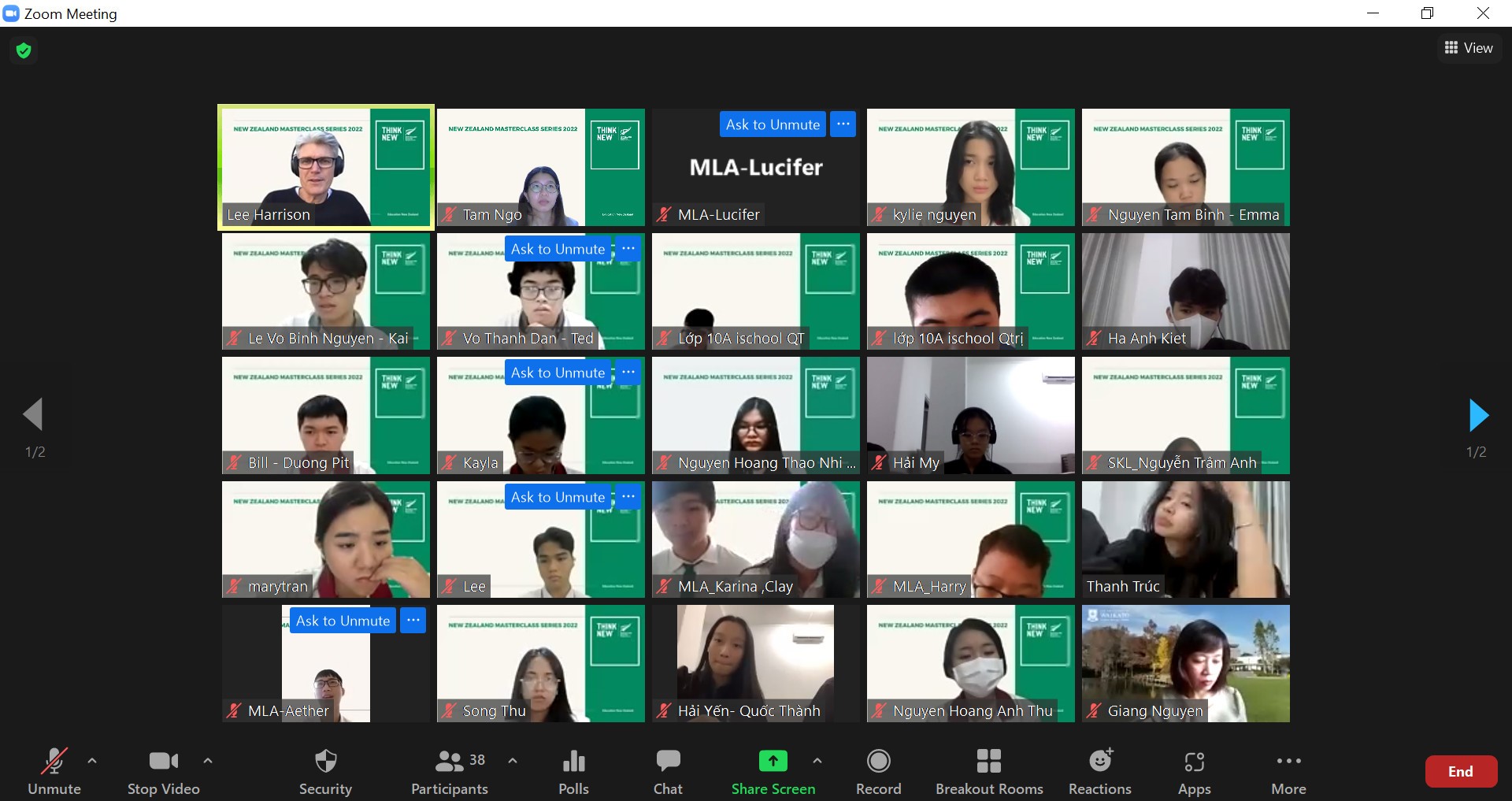 "We were very pleased at the interest shown by the Vietnamese students," says Van Banh, Market Manager at Education New Zealand Manapou ki te Ao (ENZ).
"Some of the students had previously taken part in other events with us, which shows the level of interest they have in New Zealand.
"Each session included a Q&A session with the lecturers about undergraduate programmes at their institution, and an opportunity for us to highlight the upcoming New Zealand education fairs at the end of October."
Artificial intelligence, chemical engineering, and sheep milk cheese were among the many and diverse topics covered by 19 academics across the 21 masterclasses, which were offered to students from nine different school chains across Vietnam.