Our board
Tracey Bridges | Chair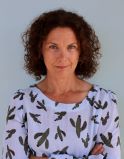 Tracey is a professional director and social entrepreneur with a background in strategy, leadership and behaviour change.
She is a co-founder and director of The Good Registry, a social enterprise that directs consumer spending on gifts towards good causes, and a co-founder and former owner of trans-Tasman communications consultancy business SenateSHJ. Her governance portfolio includes serving as Chair of the Wellington Regional Economic Development Agency, and as a member of the boards of Whānau Āwhina Plunket, WELLfed Charitable Trust, the Wellington Regional Stadium Trust, and the Digital Media Trust. She is a volunteer adult literacy tutor, and a member of the Inclusive Aotearoa Collective.
Lyn Provost | Board member

Lyn Provost was Controller and Auditor-General from October 2009 until 2017. From 2001 to 2009 she was the first female and civilian Deputy Commissioner of New Zealand Police. Lyn recently completed a six year term on the International Auditing and Assurance Board. In 2016 she received the Global category award in the nationwide Women of Influence awards. In 2017, as part of the Queen's Birthday Honours List, Lyn was made a Companion of the New Zealand Order of Merit for services to the State.
Dr Linda Sissons | Board Member

Dr Linda Sissons is a highly experienced chief executive in the tertiary education sector. Dr Sissons is currently the Chief Adviser Portfolio Strategy at Te Pūkenga. She was also a member of the NZIST Establishment Board (2019-2020).
Before that she was acting Chief Executive of UCOL, interim Chief Executive of Taratahi Agricultural Training Centre (2015-2016), Chief Executive of the Wellington Institute of Technology (2001-2015) and of Hutt Valley Polytechnic (1999-2001). In 2006, Dr Sissons was made a Companion of the New Zealand Order of Merit for services to tertiary education.
Rachael Tuwhangai | Board member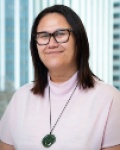 Rachael is a descendant of the Tainui Waka and of Ngāti Maniapoto. She is Co-Director of Māori and Pasifika Support Services (MAPSS) which focuses on the intersection between indigenous people's and improving social outcomes. She is a former academic of the University of Auckland's Faculty of Education; Education Manager of the Auckland South Corrections Facility, and a former Secondary School Teacher.
Rachael's governance experience includes:
The New Zealand Qualifications Authority (NZQA), Manukau Institute of Technology, The Auckland Museum, Voyce: Whakarongo mai, Variety Children's Charity, Man Alive Charitable Trust, Auckland Community Law Centre and COMET Auckland.
Daniel Wilson | Board Member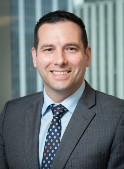 Daniel Wilson started his career in Auckland as a music teacher. After positions at several schools in Auckland and London, Daniel was appointed to the Leadership team at Manurewa High School in 2007, firstly as Deputy, then Associate Principal.
In 2015, Daniel moved to Nelson to take up the position of Principal at Nayland College. Daniel has extensive knowledge of International education from a secondary perspective, with Nayland College hosting approximately 80 international students from around the globe in 2020. Daniel also has a very good understanding of a range of markets and marketing approaches, having overseen a 40% increase in International numbers since joining Nayland College.
As well as leading Nayland College, Daniel is also the Lead Principal and Governance Chairperson for the Top of the South Trades Academy. He has also acted as a Regional Engagement Lead for the recent National Certificate of Educational Achievement (NCEA) review. Over the years Daniel has, and continues to work with various national and regional advisory groups. In his spare time Daniel is an accomplished brass musician, playing trombone in a variety of musical groups around Nelson and serving as President of Nelson City Brass.
Ziena Jalil, Board Member
Formerly an international student, Ziena is an award-winning business and public sector leader, with 20 years' experience working in New Zealand and Asia. She consults on strategy and stakeholder engagement, and is a keynote speaker and commentator on Asia business, nation branding, leadership, and diversity, equity and inclusion. Her other governance roles include Toka Tū Ake EQC, the Asia New Zealand Foundation, DNA and the Cancer Society of New Zealand.
Recognised by Campaign Asia Pacific as part of its 2020 Women to Watch, a group of 40 outstanding women in the Asia Pacific, Ziena has received several international awards for her work promoting New Zealand trade and education in Asia, and advises businesses looking to grow in the region. Her previous executive roles include Regional Director (South and Southeast Asia) for Education New Zealand, New Zealand Trade Commissioner to Singapore, and Head of North Asia Marketing and Communications for New Zealand Trade and Enterprise. 
Dr Therese Arseneau, Board Member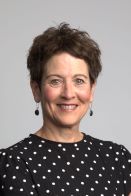 Dr Therese Arseneau has wide ranging governance experience including as Chair of the Board of ChristchurchNZ, Ara Institute of Canterbury, Regenerate Christchurch and the Christchurch Symphony Orchestra; and as a Director of J Ballantyne Company Ltd, The Open Polytechnic of New Zealand Ltd, Enterprise North Canterbury and the Social Sciences Research Council of Canada.
Therese has over 30 years' experience in the tertiary education sector, including as a university lecturer in Canada and New Zealand. A specialist in elections and New Zealand politics, she is currently an Adjunct Senior Fellow in Political Science at the University of Canterbury and in 2011 she received a UC Teaching Award for excellence in teaching. Therese holds a DPhil and MPhil from the University of Oxford, which she attended as an international student and Commonwealth Scholar.