A media education
Rose O'Connor- Senior Communications Adviser recounts her tour of New Zealand with five South East Asian journalists.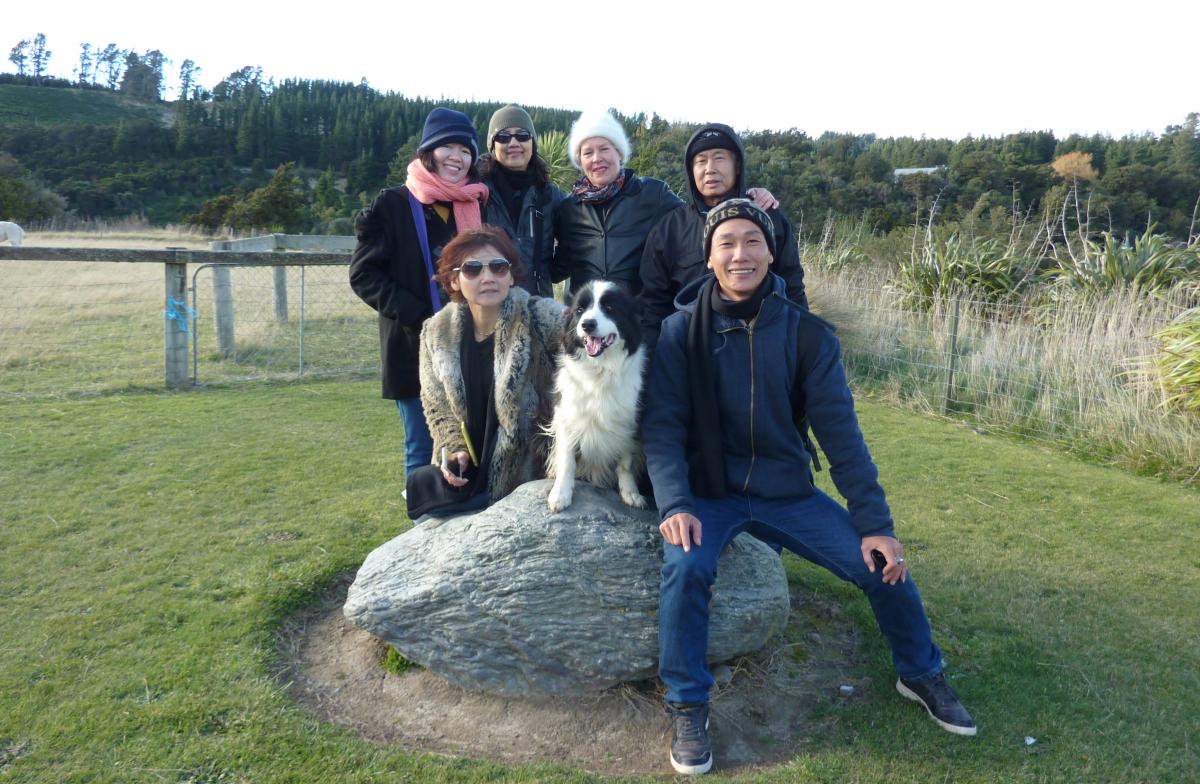 In late May I had the great pleasure of taking five journalists from South East Asia on a tour of New Zealand. The journalists – two from Thailand, two from Viet Nam and one from the Philippines – all have a special interest in education, and were part of a bigger group who were hosted by NZ Inc as part of a range of events to mark the 40th anniversary of the relationship between New Zealand and the Association of South East Asian Nations (ASEAN).
While the other journalists went on a trade and tourism circuit, our group travelled on their own education-focused itinerary. Apart from meeting up with the others at a cocktail event held by the Prime Minister at Auckland Museum, we did our own thing.
Above: The journalists were engaged right from the get go!
Most regrettably, a blizzard interfered with our plans to visit Dunedin and Queenstown, but the hastily-arranged alternative schedule of Canterbury-based events made up, in some measure, for the missed opportunities further south.
Once we got the basics – such as dressing appropriately for the cold – sorted, we were on a roll and the week raced by in the intense, humour-filled, lost-in-translation way they do with such visits, and with a good measure of sheep shearing, eye-dog marvelling, pie eating and hobbit-home wonderment thrown in.
Above: They saw cakes being iced in Canterbury…and a robotic guitar in Wellington.
From schools to English language centres, ITPs to universities the journalists were impressed by the range and quality of the programmes and facilities, intrigued by the Intermediate School concept, very interested in our homestay set ups and excited by the many opportunities to hear directly from students currently in New Zealand.
Above: They met with a group of Thai health professionals undergoing executive development in Waikato...and rubbed shoulders with the Prime Minister in Auckland.
For my part, it was a hugely informative trip – providing me with valuable insights into the three South East Asian countries via the journalists, as well as me to make connections with members of our industry and to become more familiar with what you have to offer. Many thanks to those who took part, and arranged tours and gathered students to talk to the journalists.
As I bid farewell to them all at Auckland airport, Nirunsak, one of the Thai journalists who had been a bit of lone wolf during the week, but who I discovered was a music-loving, short story-writing romantic, said:  "I will carry New Zealand in my heart with a song.' Magic.
And yes, we went to Hobbiton!
The follow up questions are coming through now and we look forward to the stories in their media that the visit will generate.