Agents key to NZ's international education recovery
Here's a snapshot of how ENZ is supporting education agents to keep them well-informed about New Zealand's COVID-19 response and engaged with our country.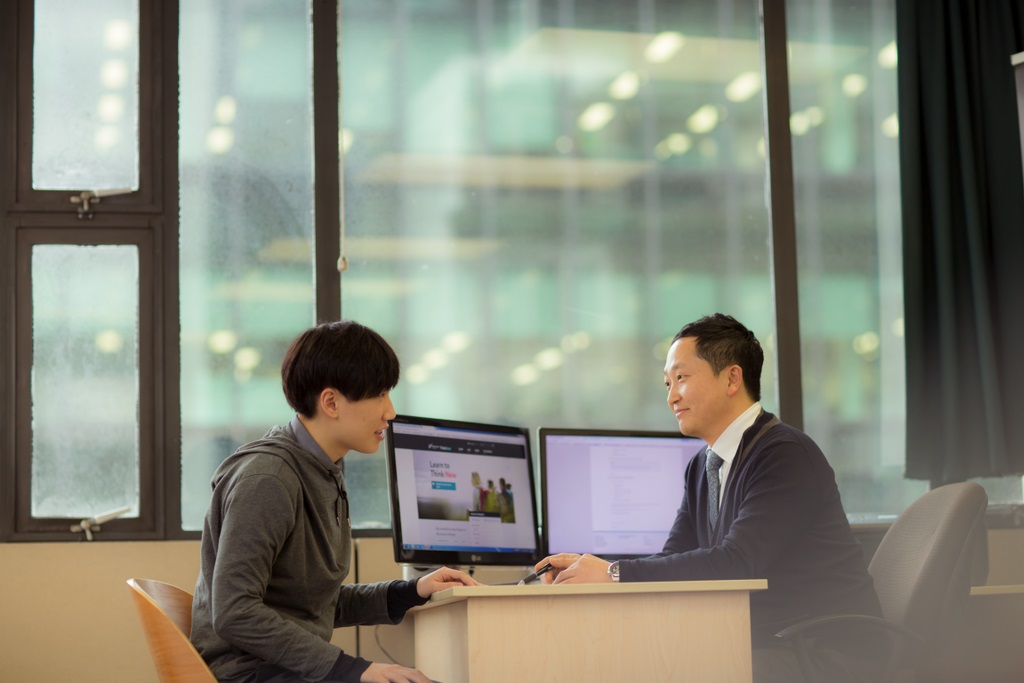 Education agents have been playing a crucial role in ensuring that international students and their parents have accurate information about the impact of COVID-19 on New Zealand. Many international students will approach their agent for support and advice, ahead of their study provider.
Looking ahead, agents will play an even more important role in the recovery of our international education sector and visibility of New Zealand as a study destination.
ENZ's General Manager – Partnerships & Marketing, Paul Irwin, says our partnerships with education agents will be essential for the international education sector's recovery.
"Education agents play an important role in students' New Zealand education experience and are key information sources for both prospective and current international students. In most cases, they are the main interface between international education providers and students. Working with agents is a significant focus for ENZ and most providers as part of our COVID-19 recovery phase."
This view is shared by the sector. For example, at a recent SIEBA (Schools International Education Business Association) webinar, 77 percent of participating SIEBA members said recognised that education agents would be more important to the sector through the post COVID-19 recovery phase, while 33 percent said agents would be important.
In response to COVID-19, ENZ has upped the frequency of communications and engagement with agents have the information they need to advise current and future students and their families.
A key tool is AgentLab, ENZ's special resource for education agents. Over 3500 agents around the world are registered to use AgentLab. It supports agents with regular COVID-19 updates, and a dedicated COVID-19 FAQs section to answer agent queries.
In addition ENZ has held 11 well-attended COVID-19-specific webinars since February, reaching over 2000 agents. Topics have included measures taken by New Zealand in response to COVID-19, the importance of education agents in a post COVID-19 world and a Schools sector update on the support available to international students during this time.
Agents also receive a fortnightly update from ENZ's Chief Executive Grant McPherson, and a monthly electronic newsletter to ENZ's 305 Recognised Agencies.
Agents are also supported with market-specific webinars and live social interactions by ENZ's internationally based teams, who are the first point of engagement for overseas agents.
ENZ's Manager – Education Agents, Geneviève Rousseau Cung, education agents are highly engaged with COVID-19-specific resources and communications to date.
"We have seen 1081 new education agents register on AgentLab since late March (when New Zealand moved to lockdown under Alert Level 4). This is a huge 30 percent increase in registered agents in just seven weeks.
"We are seeing high attendance for our COVID-19 specific agent webinars, which have emerged as one of our key communication channels with agents as they facilitate direct interactions and let us respond to a range of market-specific queries."
Agent webinars are also a good opportunity for to run quick polls to measure agent sentiment on key topics.
In a recent webinar, poll results showed that the perception of New Zealand's COVID-19 response in agents' countries or regions was overwhelmingly positive (84 percent). Just over 51 percent of agent participants said that their prospective students (with an offer of place to New Zealand institutions) were willing to defer their start date to 2021 (and 38 percent were undecided as yet).
"At such a critical, unprecedented time, it's great to see education agents playing a crucial role in ensuring that international students and their parents have access to the necessary information and advice regarding COVID-19," Geneviève says.
ENZ is planning a series of webinars involving ENZ teams, other New Zealand government agencies and the international education sector. If you would like the ENZ team to engage with you regarding a potential agent webinar, please get in touch with us at agenthelp@enz.govt.nz.