12 September 2018 at 9:00 am
Alumni embrace tikanga Māori in Vermont
Thirty Auckland University of Technology (AUT) alumni spent America's Labor Day Weekend connecting with Māori culture at the fourth annual North American Whānau Council – East Coast weekend in Burlington, Vermont.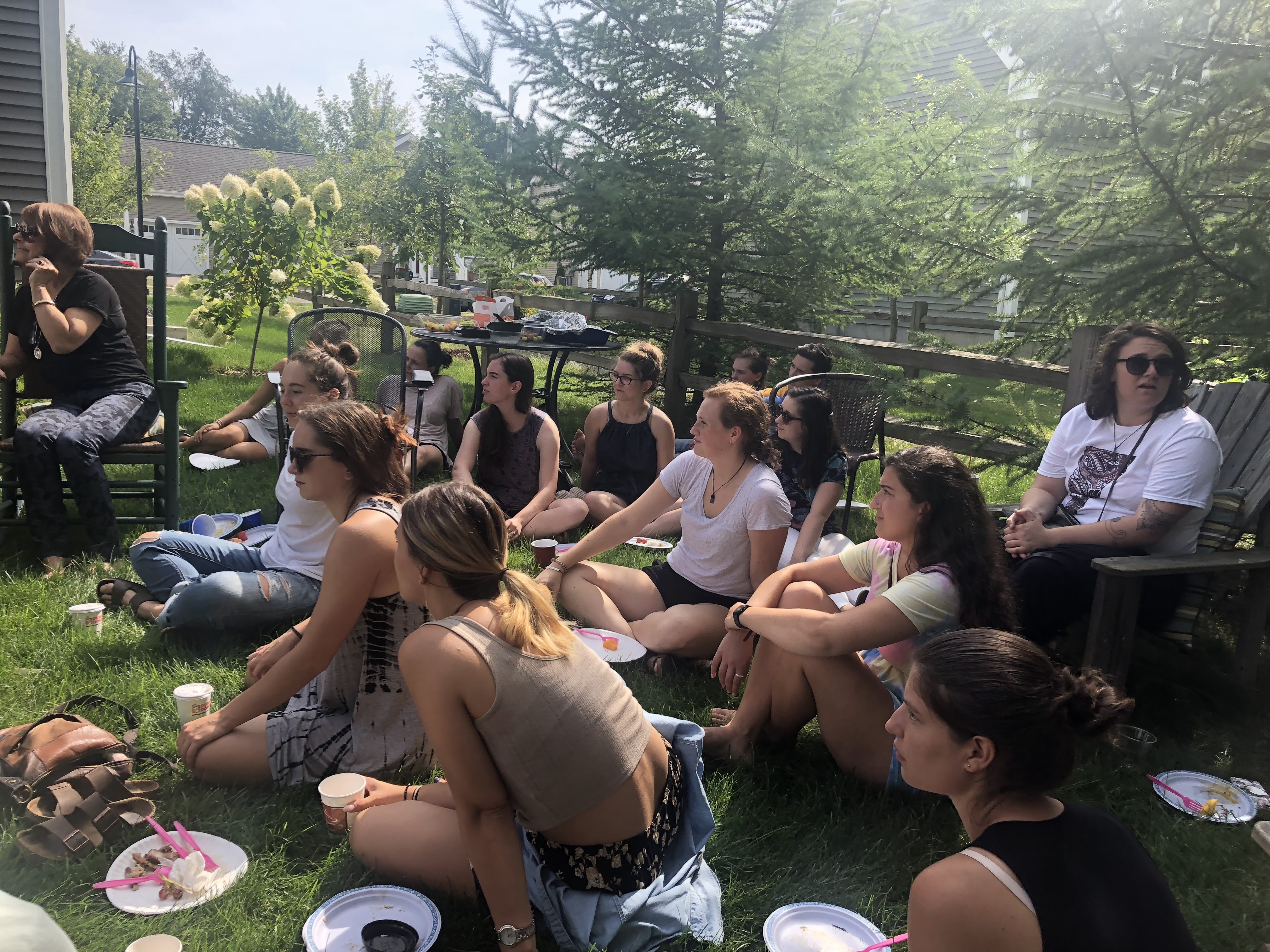 The North American Whānau Council – East Coast is one of three Whānau Councils worldwide (the other two being Europe and the USA's West Coast) and is made up of AUT alumni who attended the Noho Marae weekend at AUT's Ngā Wai o Horotiu marae.
There, students learned what it means to be whānau and experienced a range of Māori cultural activities including sleeping on the marae and learning waiata and the haka.
Originally a student-driven initiative in Europe, the Whānau Councils are now supported formally by AUT and Jason King, AUT's Senior Lecturer, Faculty of Māori and Indigenous Development. Jason and his wife Andrea make an annual trip to each of the Whānau Councils' AGMs.
Lewis Gibson, ENZ Field Director, North America, attended this year's events with students from Champlain College (currently hosting its first Māori student on campus) and the University of Vermont (UVM) where AUT has exchange programmes.
"The Whānau Councils act as local communities for alumni to maintain their connections to each other, New Zealand and Māori culture.
"They've also been instrumental in helping US universities connect with their own tangata whenua; the Chief of the Nulhegan Abenaki tribe, Don Stevens, attended Whānau Council events this month to show support. For these students, it was the first time many had had any interaction with the Abenaki."
Lewis said the experience these students had at AUT's Noho Marae has profoundly impacted them, turning them into lifelong advocates for New Zealand, its education system and Māori culture.
"By embracing an indigenous culture on the other side of the world these students have found a home away from home and a whānau they belong to."
This sense of belonging has remained long after those students left New Zealand. Today, a large number of alumni from both UVM and Champlain College have become teachers, sharing Māori culture in their own classrooms with their students.
"By incorporating lessons and culture from New Zealand, these alumni are exposing US students to the benefits of a New Zealand education, as well as actively sharing their positive New Zealand education experiences with their peers in the wider community.
"This encourages more US students to participate in study abroad opportunities in New Zealand, and further entrenches the kiwi connections in Vermont," Lewis said.