Cricket star hits home the NZ education message
Stephen Fleming's rock star status in India is again being put to good use by Education New Zealand's South-South East Asia team to drive its Target South strategy.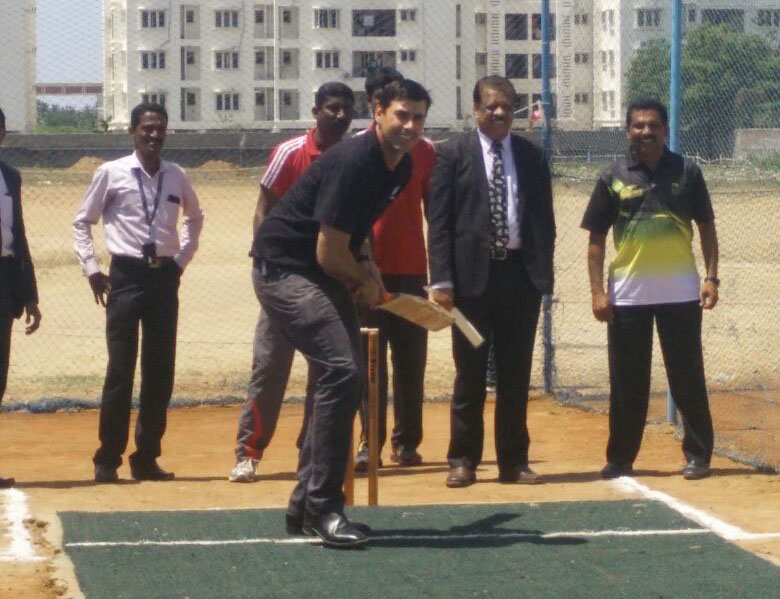 Stephen is supporting the strategy by helping to raise New Zealand's profile as an education destination among India's leading universities, faculties and students in the South and West of India.
Stephen's own brand, shaped from his outstanding international cricket career, resonates enormously right across India and his down-to-earth, humble Kiwi style works well with a wide range of stakeholders.
ENZ's General Manager International, Peter Bull, was in India last week participating in promotional activities with Stephen and was thrilled both by the former world-class cricketer's commitment to ENZ's goals and by the publicity his presence creates.
"The attention on New Zealand education that Stephen Fleming generates among the students and faculties of important universities in India is absolutely tremendous."
Stephen's strong India connection can be traced back to 1994 when he faced India in his debut test cricket match. He is now the coach of the most successful Indian Premier League (IPL) franchise, the Chennai Super Kings (CSK), following an exceptional captaincy of the Black Caps.
Using Stephen's profile in India during April means the three-day ENZ-Stephen Fleming programme of institutional visits and media interviews is happening against the backdrop of the IPL's eighth season. As the most watched Twenty20 league in the world with a brand value of over US$7 billion, the IPL easily tempts business outside of cricket into action as excitement in India reaches fever pitch.
The first day of the programme took Stephen and ENZ to Hindustan University, a highly ranked engineering and technical college in Chennai, the day after CSK won its first match of this IPL season. The team won off the last ball, sparking even stronger media excitement.
Stephen pitched New Zealand education to more than 500 passionate students and staff at the university whose graduates regularly go abroad for postgraduate studies. Stephen also drew on his own education experiences, talking about his parents' encouragement regarding the importance of education, and in the value education has had in shaping his future. This was later noted by the university's reporting on the visit.
Stephen also talked to the audience about the quality of New Zealand's education programmes, universities and work opportunities in areas including the Christchurch rebuild.
Above: Stephen Fleming delivering an inspirational speech to students and faculty at Hindustan University
"I believe in the value of an education from New Zealand, and I'm always thrilled at the enthusiasm these students show in what New Zealand can offer them in terms of our education proposition," Stephen told ENZ staff.
The visit also included Stephen's inauguration of a new cricket academy with some super-star batting by the New Zealand education brand ambassador and an on-air interview at Chennai's leading English language radio which has an audience of 600,000.
Stephen and the ENZ team finished the day with three print media interviews, with Stephen continuing to prove his worth by bringing cricket conversations back to the benefits of a New Zealand education. He also announced a New Zealand education t-shirt design competition open to students from leading fashion schools in India. Building on recent media success from two fashion-related Prime Minister's Scholarship for Asia group tours to India, and on New Zealand's creative, innovative, fresh-thinking approach, the design competition is targeting a niche audience in a market known for engineering, business and IT. The competition closes on 1 July when Stephen Fleming will be photographed in the winning design.
Stephen Fleming and ENZ will be in Mumbai on 16 April and Bangalore on 21 April for more institutional visits and media interviews.
This month ENZ's India team has also supported agent-led New Zealand fairs in Pune, Kolkata and Ahmedabad with institutions pleased with the quality of students overall. A fourth agent fair is scheduled for Cochin on 21 April while the team also supports a Christchurch Educated mission in-country.