English New Zealand and Universities New Zealand sign MOU
The memorandum of understanding will enable more English language students to consider tertiary study pathways and longer-term study in New Zealand.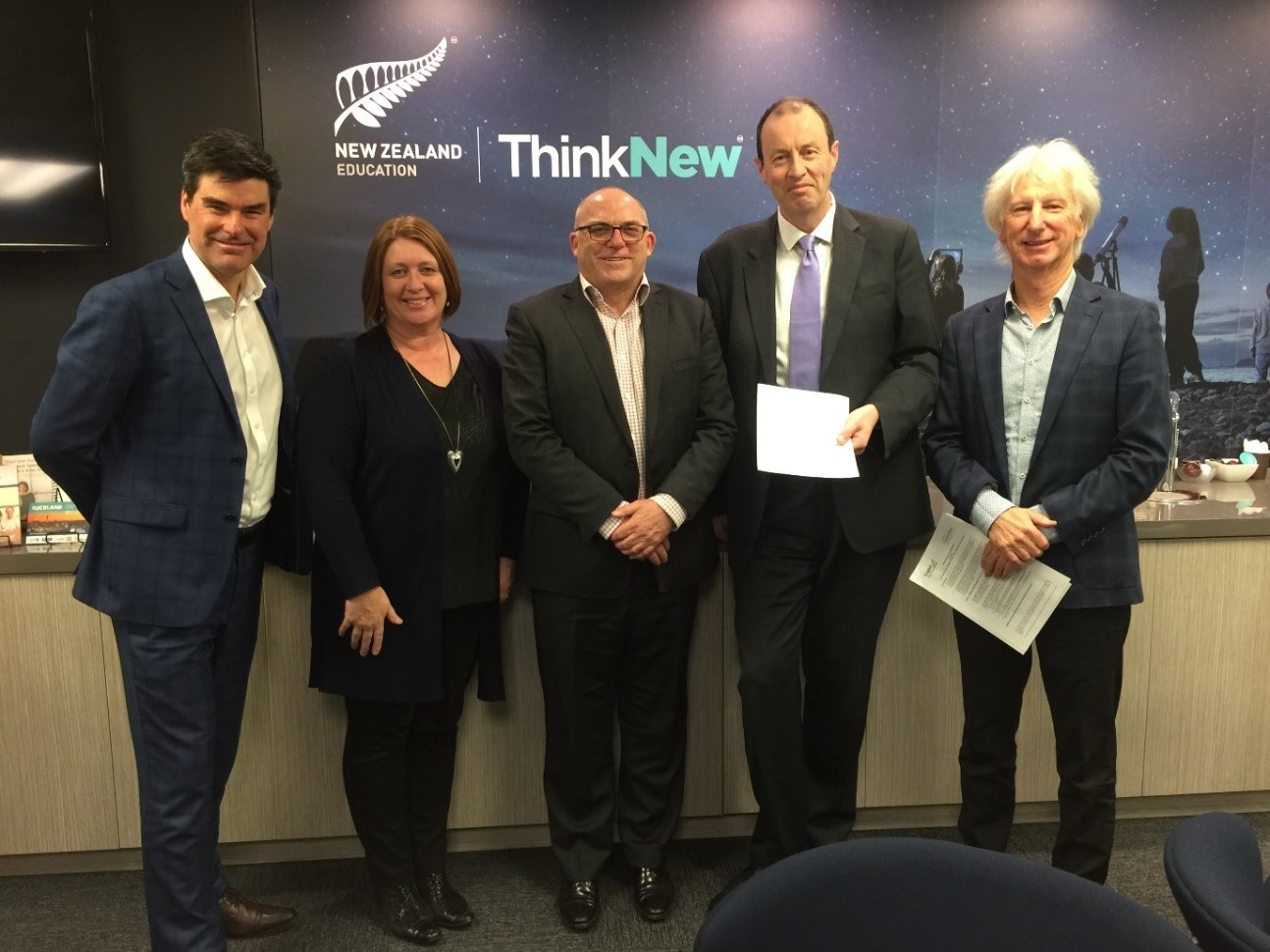 The MOU was signed on 19 June between Universities New Zealand, the peak body representing all New Zealand universities, and English New Zealand, which represents 22 private and state-owned English language schools (all Category 1) in 12 destinations around New Zealand.
As part of the MOU, each of New Zealand's eight universities will accept the Accredited Pathways Assessment ofan individual English New Zealand member as evidence of meeting their English language proficiency requirements.
The Accredited Pathways Assessment for English New Zealand members will be in addition to the quality assurance requirements that all member schools must meet, over and above NZQA requirements. Member schools with accredited assessments will show the Accredited Pathways Assessment quality mark in addition to the English New Zealand membership logo.
With approximately 20,000 students per year from over 75 countries studying at English New Zealand member schools, the memorandum will encourage a diverse range of students to consider a quality pathway to higher education in New Zealand, adding to the sector's diversity and sustainability. 
English New Zealand Chairman, Wayne Dyer, said English New Zealand and Universities New Zealand have been working together for some time to encourage and enable pathways to tertiary study in New Zealand.
"This agreement is a significant step forward and combines rigorous quality assurance with pragmatism for the benefit of individual students and for New Zealand's international education sector as a whole," Dyer said.
Universities New Zealand Chief Executive Chris Whelan agreed the university sector benefited enormously from these sorts of partnerships.
"But we enter them only when absolutely certain that they meet the rigorous quality standards expected of New Zealand university education and qualifications," Whelan said.
"The fact that we have signed this MOU is a vote of confidence in the high quality of English New Zealand's accredited providers."
ENZ Chief Executive Grant McPherson said the agreement was a great example of the ongoing collaboration between the university and English language sectors.
"The MOU will go a long way to enabling the long-term growth of the international education sector.
"This is in perfect alignment with the New Zealand International Education Strategy, with its focus on the sector's sustainable growth," McPherson said.