ENZ Facebook group connects international students
ENZ has launched a new social initiative for international students in New Zealand and we want you to get involved!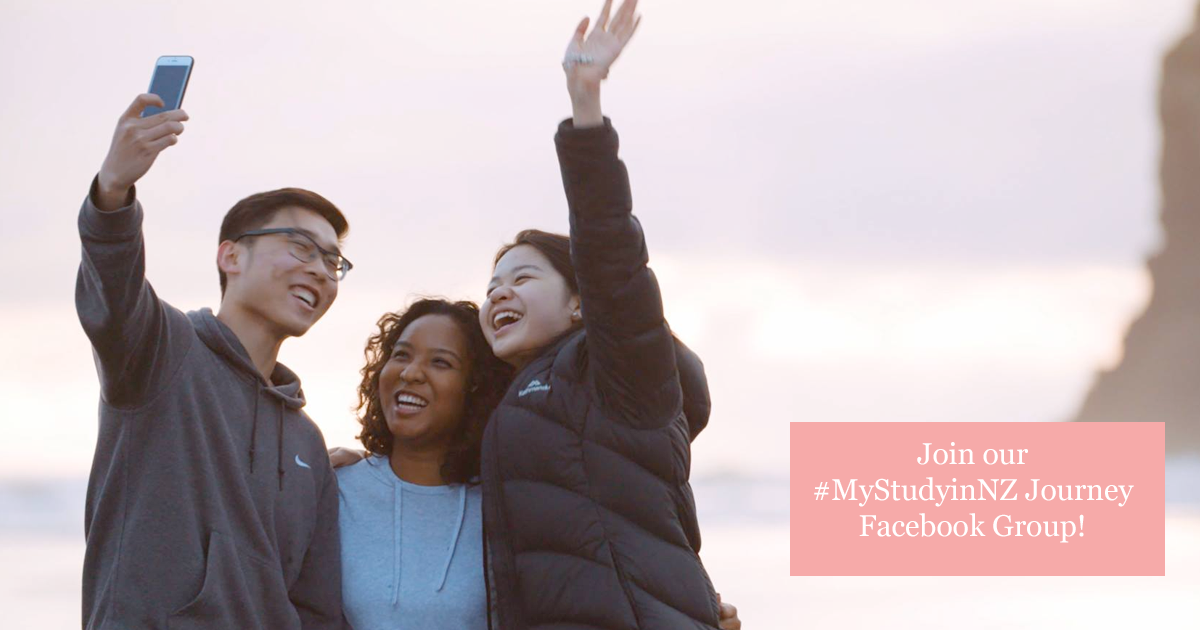 The ENZ social media team has created #MyStudyinNZ Journey, a Facebook group for international students across New Zealand to connect, share upcoming events and meetups, ask questions and offer advice.
ENZ Director of Student Experience, Hayley Shields, says the group is a space for international students to support one another while also offering ENZ valuable learnings about the types of information they need. Plans are in place for a similar group on WeChat to be launched later in the year.
"This idea has come out of our student experience research where students told us they value the advice of other students. Facebook communities provide an easy forum for our international students to connect." 
To ensure the Facebook group is entirely student-focussed, ENZ has recruited a group of domestic and international students to act as moderators. They will ensure students get the information they need while maintaining the group atmosphere as a safe and positive space.
One of the Facebook moderators, Pritchard Mukuka, says, "For me, this group means bringing home, security and comfort to fellow international students to make their study and stay as pleasant as possible."
How education providers can get involved
Please share the Facebook group details with your international students and encourage them to join up.
If you would like to share information about events taking place at your institution with the group, please email ENZ International Social Engagement Manager, Olivia Silverwood, on olivia.silverwood@enz.govt.nz