25 August 2022 at 12:00 pm
ENZ hosts its first famil since 2019
A significant step in reconnecting with the world this month saw Education New Zealand Manapou ki te Ao (ENZ) host our first familiarisation trip (famil) to New Zealand since the borders reopened.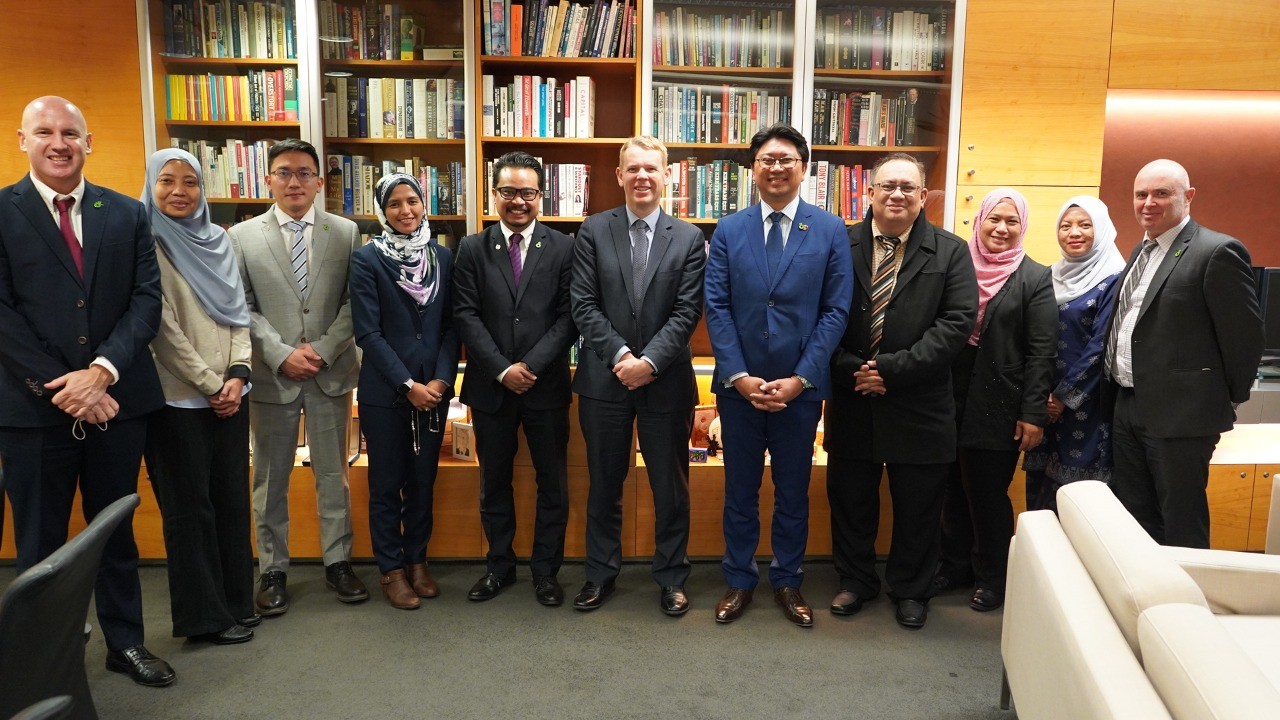 Eleven public universities were represented in the Malaysian delegation of senior executives from the Multimedia Technology Enhancement Operations Sdn Bhd (METEOR). METEOR is a consortium of universities that aims to provide advanced solutions through technology. This was an exploratory visit, to enable delegates to discuss a range of opportunities and possible partnerships with New Zealand universities and Te Pūkenga.
The visit was exciting on many fronts as our institutions demonstrated their expertise and explored mutually beneficial relationships, regions showcased their attractions, and the famil delegates from Malaysia experienced many aspects of New Zealand.
The eight-day visit included Wellington, Canterbury and the Waikato. While the start of the week coincided with a cold southerly storm, this was mitigated by warm hospitality and the promise of sun later in the week.
The delegation was fortunate to meet with Minister of Education Chris Hipkins during their visit. While in Wellington they also signed an Education Cooperation Agreement with ENZ that provides a framework for our relationship going forward. They also met up with Malaysian students at various institutions and heard about their personal experiences here.
Famils are important for ENZ as well as for New Zealand institutions, as they establish relationships and strengthen people-to-people links. They are also a key way to showcase some of the best education New Zealand has to offer across different regions.
ENZ looks forward to hosting more famils in the coming months, in partnership with institutions and regions throughout New Zealand.
You can read more about the METEOR famil on the Ara website here.