11 October 2017 at 9:00 am
ENZ India's jam-packed season
ENZ India has concluded an extensive season of innovative projects promoting New Zealand as the ultimate study destination to students, media and education institutions.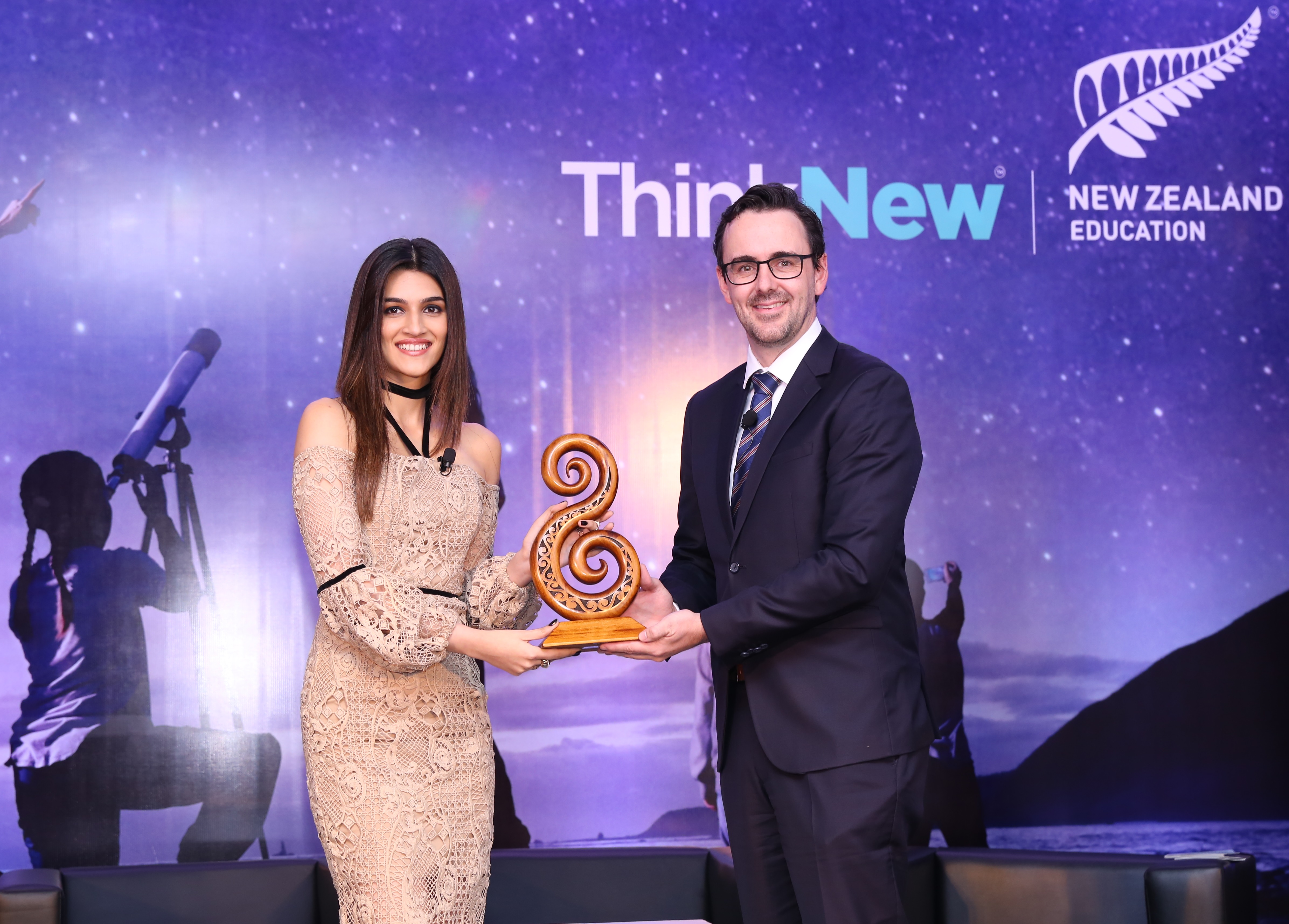 ENZRA fairs
ENZ supported three ENZRA fairs organised by agents in Chennai (Place Me Consultants), Mumbai (Global Opportunities) and New Delhi (Edwise). Together, the fairs attracted more than 20 institutions, and more than 1000 students.
Guest Lecture Series
ENZ concluded the second season of its successful guest lecture series (GLS), featuring nine academics from six New Zealand universities. GLS 2017 involved 27 lectures at prestigious Indian institutions across five cities, showcasing New Zealand's excellence in such areas as smart power and renewable energy, gut microbiota, drone usage in geographic information systems (GIS). The lectures offered New Zealand universities an opportunity to profile New Zealand research excellence, as well as explore collaboration opportunities in research and exchange.
New Zealand Excellence Awards
The New Zealand Excellence Awards (NZEA) 2017 went live on 1 September, offering 35 partial scholarships jointly funded by ENZ and all eight New Zealand universities to high calibre, ambitious Indian students studying STEM-related courses in New Zealand.
New Zealand India Sustainability Challenge
The New Zealand India Sustainability Challenge (NZISC), an innovative competition profiling New Zealand's expertise in areas of sustainability, completed its first phase last month. The competition went live on World Environment Day, attracting 90 team entries from around India. The shortlisted teams participated in regional auditions in Mumbai, Bangalore and New Delhi which was juried by New Zealand and Indian experts.
In the second phase of the challenge, finalists will work alongside their New Zealand student partners from the University of Waikato, University of Otago and University of Canterbury to compete at the finale scheduled later this year.
ENZ's new India influencer
Bollywood actor, Kriti Sanon, a qualified engineer turned actress, was announced as ENZ's India influencer. In her new role, Kriti launched ENZ's new 'Be a Global Citizen' campaign at a media conference in Mumbai last month. The announcement garnered more than 200 media stories in India. Kriti has a massive social media following, with her initial posts for ENZ reaching over nine million followers.