ENZ signs MOU with Tokyo Metropolitan Board of Education
ENZ entered into a memorandum of understanding with the Tokyo Metropolitan Board of Education on 16 February, to promote education exchange and cooperation between Japan and New Zealand.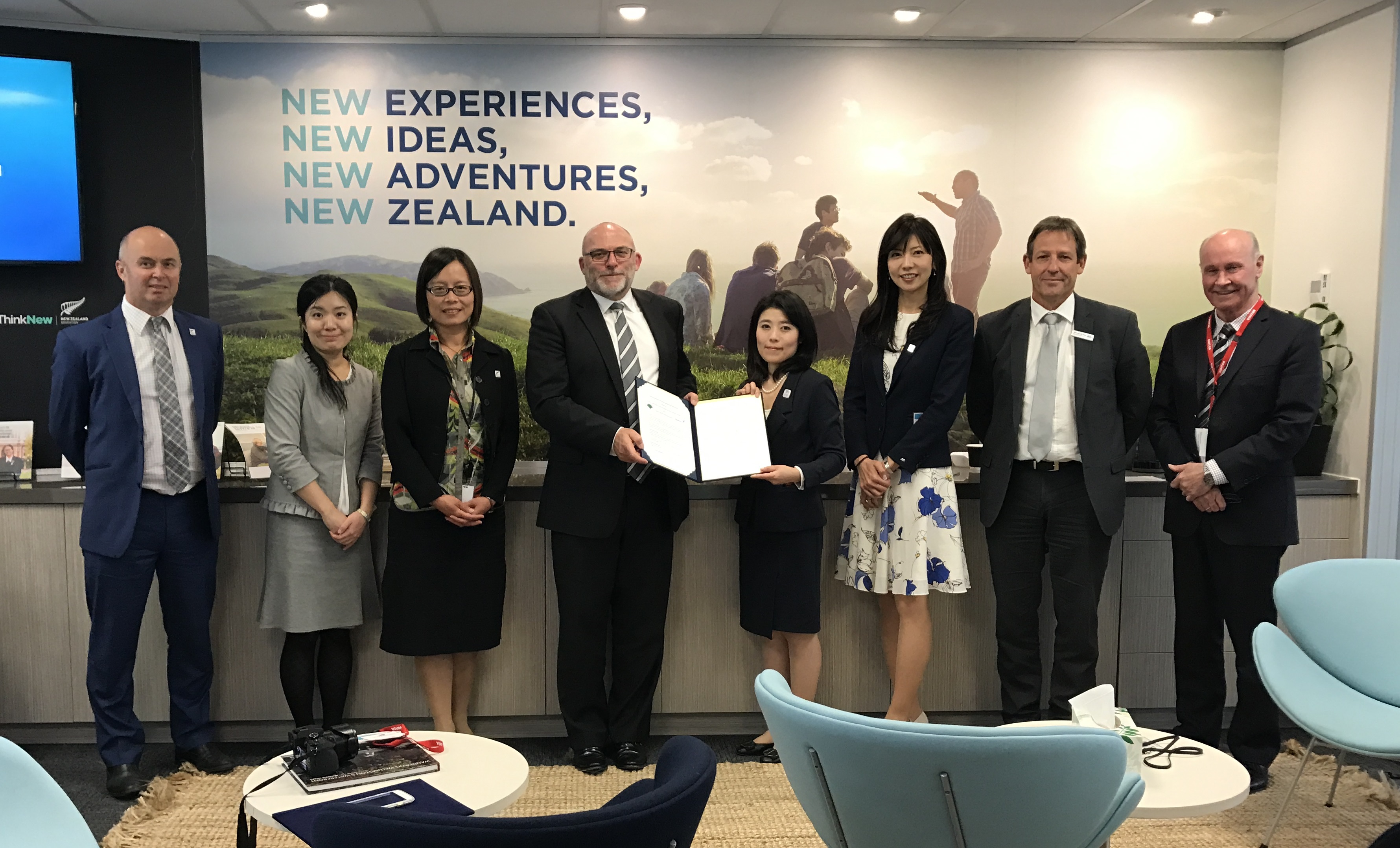 Keizo Nakai, Director General of the Board of Education, signed the memorandum during a ceremony at the New Zealand Embassy in Tokyo. ENZ's Chief Executive, Grant McPherson, had already signed in Wellington.
New Zealand Ambassador to Japan, Stephen Payton, and ENZ's Senior Market Development Manager – Japan, Misa Pitt, were among the participants that served as witnesses to the signing.
As the Tokyo Metropolitan Board of Education landed in Wellington a week prior to the signing ceremony, Misa found an opportunity to show the Board members more of New Zealand and to help them gain a better understanding of the New Zealand education system and pastoral care for international students.  
"We took them to schools in the area, including Wellington High School where the students from the Next Generation Leadership Programme are studying. It was great to see how much they are enjoying their experience studying here, and living with their homestay family."
ENZ also partnered with Wellington Regional Economic Development Agency to host a luncheon, inviting more than 10 school representatives interested in exchange relationships with high schools in Tokyo.
"This was a great networking opportunity for the Board members to receive first-hand information on our education offerings and lifestyle in Wellington," said Misa.
"There are many opportunities for New Zealand providers to establish education partnerships – particularly with the Japanese government's increasing focus on internationalisation ahead of the 2019 Rugby World Cup and 2020 Olympics and Paralympics."
ENZ would like to give special thanks to SIEBA, English New Zealand and other education bodies that played an important role in the lead up to the signing.