6 December 2018 at 9:00 am
Future Proof 2.0 campaign increases student engagement
ENZ's Future Proof 2.0 has wrapped up. Here, ENZ's digital team shares the results and key insights for New Zealand providers.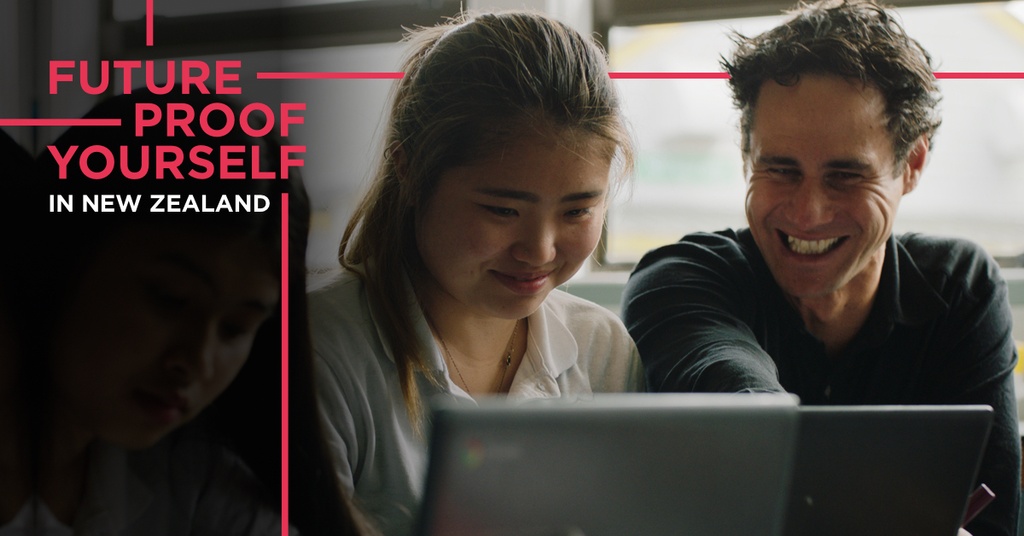 While ENZ's first Future Proof campaign in March 2018 was designed to raise awareness of New Zealand's ranking as first in the world for preparing students for the future, Future Proof 2.0 evolved to focus on lead conversion. To do this, ENZ showcased some of the exceptional teachers and academics who make New Zealand's education system world leading.
The result was a 42 percent increase in active visits on the Study in New Zealand website and over 9,000 new leads to the ENZ database, which is a 208 percent increase compared with Future Proof 1.0.
"While the majority of these leads are interested in bachelor's or master's degrees, there was an increase in students interested in New Zealand secondary schools too. In fact, it was the biggest interest in schools that we've seen from a campaign to date," says Patrick Holden, ENZ's Digital Media Project Manager.
"Furthermore, we polled users of the Future Proof landing page asking 'How likely are you to consider studying abroad in New Zealand' – over 82% said they were either 'very likely' or 'somewhat likely' to choose New Zealand. That's a fantastic result."
Thirty-eight percent of users of the Study in New Zealand website said they're intending to leave to study abroad within 1-6 months, followed by 25% within 6-12 months and 37% one or two years away.
"As many of these students are still in the consideration/research phase of deciding on a country to study abroad, our database marketing enables us to engage with these students to promote New Zealand.
ENZ's Facebook followers were also highly engaged with the campaign content, with an 11.8% engagement rate (nearly double the 6% benchmark). Messenger inquiries from prospective students showed interest in master's education, praise for New Zealand's teaching quality and questions about student visa requirements.
"These specific enquiries indicate the audience is moving through the conversion process, from discovering New Zealand to deciding on a study programme here," says Patrick.
"This is a result of having an accurate targeting strategy in place to help attract the right type of student leads."