27 October 2022 at 11:00 am
Graduation for Girls in Tech Indonesia Scholarship recipients
After successfully completing five weeks of intensive courses, nine Indonesian women who received Girls in Tech Scholarships graduated in September 2022 and can now take up their internship opportunities. The scholarships are funded and organised by Education New Zealand Manapou ki te Ao (ENZ).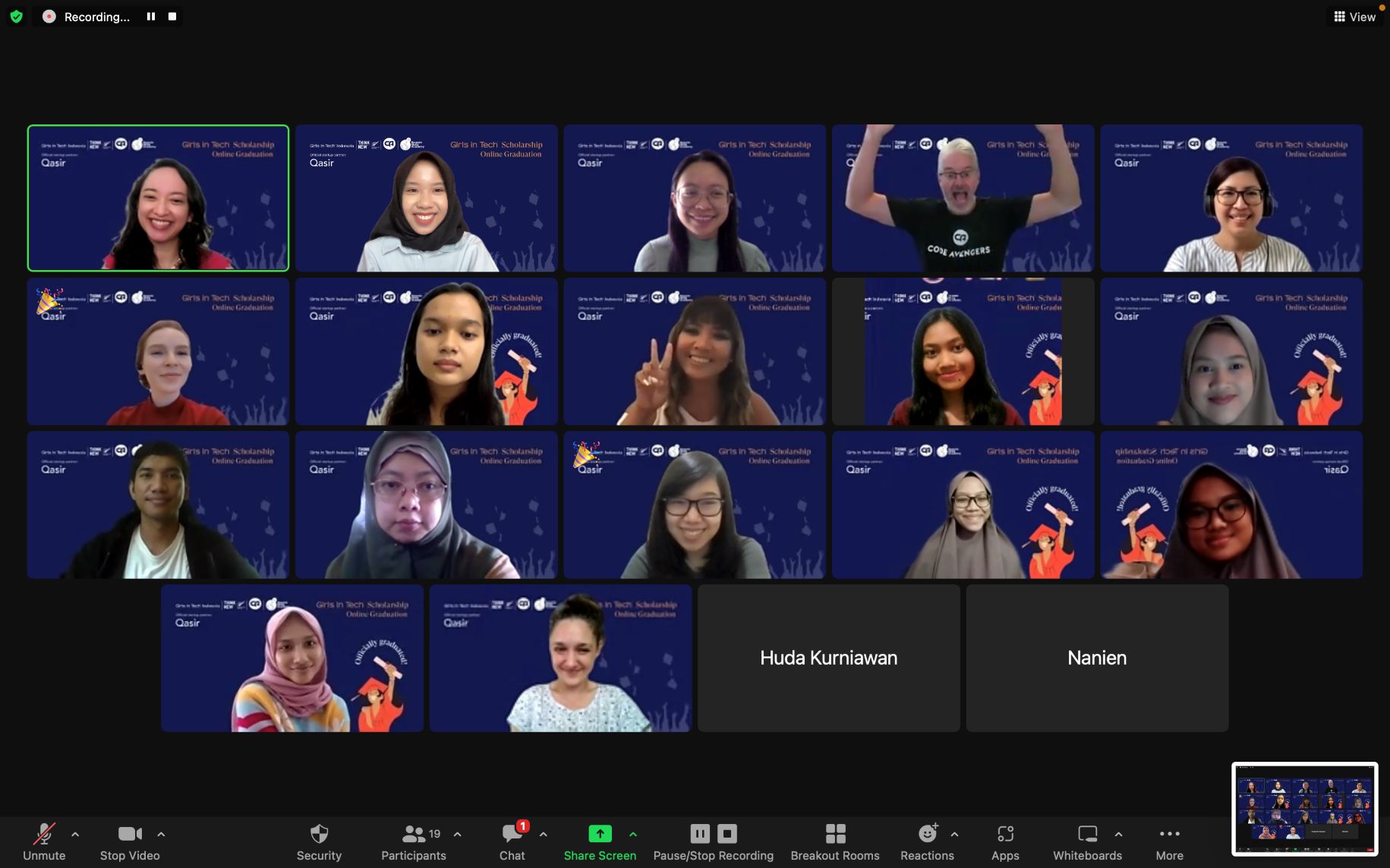 Selected from applicants from more than 50 universities across Indonesia, the women received training in either product management or data analytics, supported by mentoring sessions, before presenting their final projects in TECHTalk series to the public.
Internships are next on the agenda, as the scholarship recipients are entitled to internship opportunities at Qasir, an Indonesia-based point of sales start-up.
ENZ worked with Girls in Tech Indonesia to deliver the programme, as well as with Code Avengers, a Hamilton-based EdTech company focussed on digital learning, and with Indonesia-based training provider, Remote Skills Academy.
ENZ Regional Director for Asia Ben Burrowes says there are always new things to learn in the world of technology.
"Our goal is to build international relationships and we can achieve this by promoting New Zealand's education products and services. Through this particular initiative we are also supporting more women to take the leap into technology or continue to develop their tech career."
Code Avengers Head of Australasian Distribution Steve Budd says digital literacy is becoming more and more important in the global job market.
"Being able to provide an opportunity for these remarkable students to kick-start their careers is a great honour."