Indian students look to Kiwi universities
ENZ India's latest round of scholarships, combined with the launch of a new Master's degree campaign, shows there's a growing interest among Indian students for New Zealand tertiary qualifications.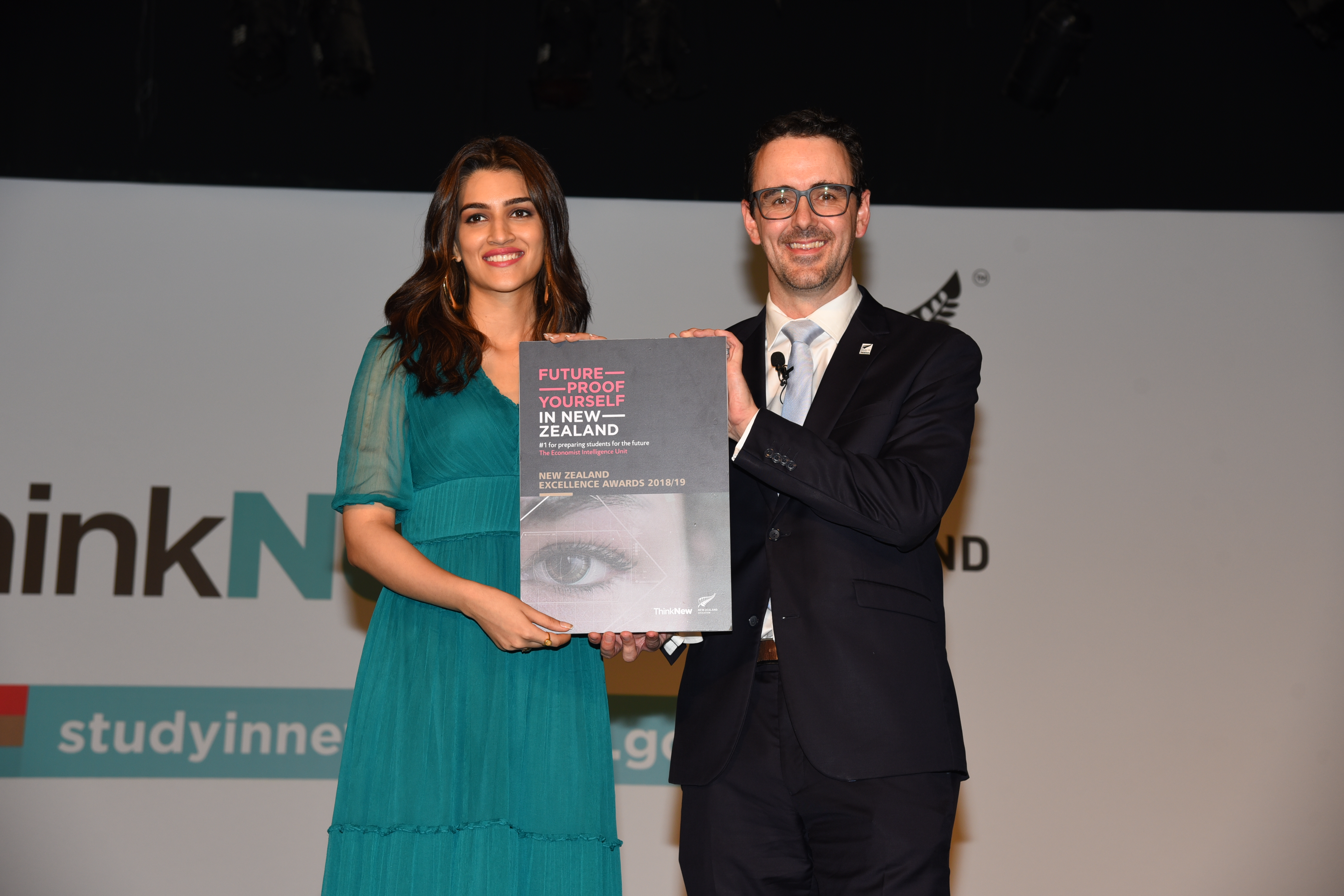 The third round of the New Zealand Excellence Awards (NZEA) was announced earlier this month at a student and media event, with John Laxon, ENZ Regional Director for SSEA and actress Kriti Sanon, ENZ's Brand Ambassador for India, on hand to present.
This round of NZEA is the biggest yet, with 34 scholarships together valued at $215,000 NZD. The scholarships are jointly funded by ENZ and all eight New Zealand universities, offering deserving Indian students partial scholarships to study at New Zealand universities.
On the back of the awards, ENZ also partnered with Universities New Zealand to launch the New Zealand Master's campaign in India, promoting industry-linked 18-month taught Master's qualifications for Indian students, with flexible options to suit a student's career trajectory.
A dedicated microsite to help students explore options is now live.
ENZ's Country Manager for India, Jugnu Roy, says both initiatives show there's a growing interest among Indian students for tertiary qualifications in New Zealand universities.
"In particular, they are drawn to the flexible nature of the way New Zealand courses are structured and the fact that all our universities rank in top 3% of the world globally (QS world rankings).
"That they can access these 'Future-proof' programmes that help prepare students to enter the global marketplace is what makes us stand out as a study destination compared to other countries.
"Both of our announcements were well received by students and media – ENZ's scholarship team saw a surge of high quality applications coming in for the 2018/19 round of NZEA."
To amplify both announcements, ENZ and some New Zealand universities are organising a Counsellor Training Webinar later in the month to equip agents to help promote these initiatives to prospective students.