Industry leaders gather for SIEBA hui
ENZ gathered with members of the Schools International Education Business Association (SIEBA), in Christchurch for a hui on 22 June, focussed on the theme of 'creative connections'.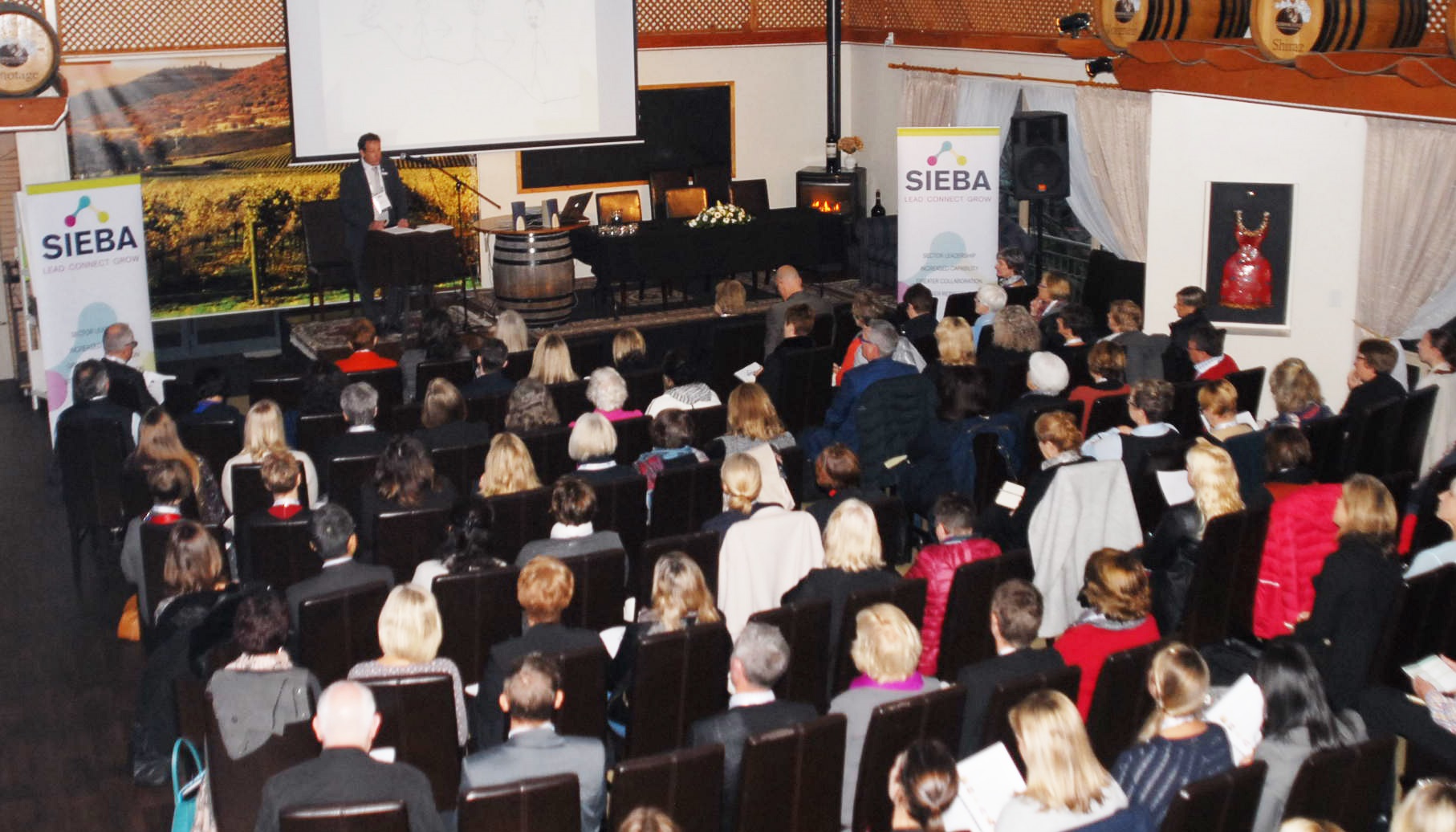 In 2016, international student enrolment numbers were 131,609. Of these, approximately 19,000 were enrolled in the New Zealand school sector: 16,390 at secondary level and 2,912 at primary. These numbers are expected to increase with a 16% growth in the primary school sector and 6% growth in secondary.
ENZ Chief Executive Grant McPherson said the hui was a great chance to connect with the school sector, and to update attendees about what's happening in the wider industry.
"We appreciate the hard work you're doing on behalf of students. You're making an important contribution not just to your organisation but also to your region and New Zealand."
The economic value of New Zealand's international education industry in 2016 was estimated to be $4.5 billion. The schools sector is valued at $752 million, with $142 million coming from primary schools.
"Of course, it's not all about economic value – we also know that international students bring cultural diversity and other wider benefits to our communities, classrooms and regions," said Grant.
The hui was also an opportunity to celebrate leadership in the school sector through SIEBA's inaugural leadership awards. Five awards were presented and ENZ would like to congratulate and thank those recipients.   
Diana Murdoch – Garin College
Diana has more than 20 years' experience in international education working in the tertiary and school sectors. She has led the delivery of international business services to schools through her own company and has been a role model for innovation and thinking 'outside the box'. She has presented at conferences, led workshops and mentored new directors. She remains enthusiastic and passionate about international education and continues to become involved in projects to support growth whenever she can. Diana is the SIEBA liaison for her region.
Kim Harase – Academic Colleges Group
Kim has a rich history of 33 years in international education in the UK, Australia and New Zealand. In 1999, as Associate Principal & Director of Marketing she led international marketing for a group schools. From 2006, she has focused solely on international marketing, sales and business development. Kim is a regular presenter at conferences, is a member of ATEED's Futures Group and was a member of ENZ's School Sector Reference Group. Kim has been a valuable resource for the school sector for many years.
Lee Simeon – Pillans Point School
Lee has been an international director for the past 8 years and is passionate about international student welfare and creating a family-like environment within the international community at her school. Lee has played a lead role in helping numerous other schools to gain signatory status and is seen as a key resource for other schools going through the application process. In 2016, Lee represented primary schools as a co-author of the school sector Code guidelines and is the SIEBA liaison for her region.
Anne Marie Biggs – Glendowie Primary School
Anne Marie is the Principal of Glendowie Primary since 1995. As well as a string of education firsts to her school's credit, Anne Marie has built international student numbers to more than 50. The school serves as a model of success for the primary school sector and Anne Marie is the first to offer guidance and share with colleagues and other schools. She has partnered with ENZ on growth projects, is a member of Study Auckland and served as a member of the SIEBA Establishment Board.
Denise Berry – Pakuranga College
Denise is Director of International at a leading Auckland high school. She has been a key member of her cluster group since 1996. She has been a mentor for many schools and directors new to international education. She was a leading author of the Code and Guidelines 2010, and also a co-author of the School sector guidelines 2016. Denise has a wealth of knowledge and has become one of the school sector's go-to people for support and advice.