17 October 2019 at 9:00 am
Insights from Europe's biggest international education conference
The 2019 European Association for International Education (EAIE) conference is an opportunity for New Zealand's tertiary sector to enhance its international engagement and focus on the Europe market.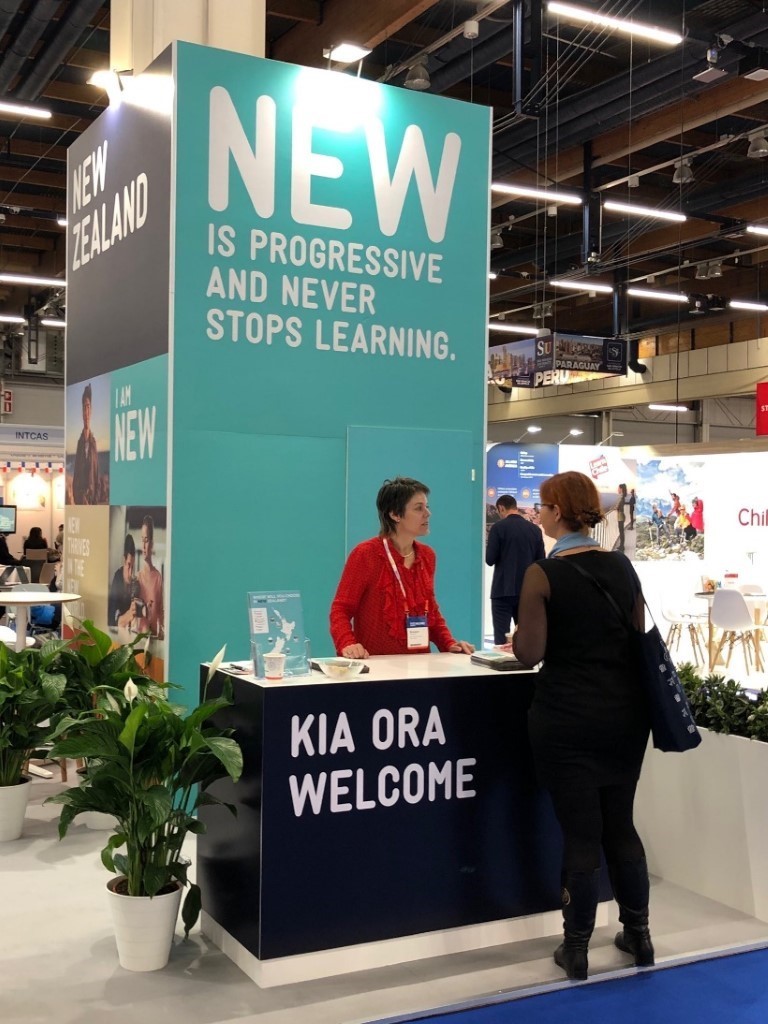 EAIE is the main annual international education conference in Europe, and September's event in Helsinki was the largest to date, attracting 6,200 higher education professionals from 95 countries.  
ENZ Senior Advisor – Special Projects, Bronwyn Shanks, sees unique opportunities in the Europe market. "New Zealand education offers a contrast to the traditional, theoretically-based learning we often see in European systems,'' she says. "New Zealand's natural environment is already a big drawcard, and our practical, hands-on approach also attracts European students to New Zealand's ITPs and PTEs.'' 
European students willing to pay for education like to see a clearly defined return on their investment, she says. This means gaining skills for the future of work, learning to think critically, collaboratively and globally.
In areas of Europe where youth employment is high — it's over 20 percent in France and above 30 percent in Italy and Spain — the focus is also work preparedness and employability.  
ENZ's focus markets in Europe are Germany, France, the UK and Scandinavia, as well as Italy at secondary school level only. Each market has its own nuances, but all have strong bilateral ties and research links with New Zealand, so it makes sense for ENZ to work with other New Zealand government agencies and institutions to build on those relationships. 
Outside the UK, European students are used to a free public university system, which makes this a price-sensitive market. On the other hand, there are policies in place to encourage international student mobility and provide funding, for example through Germany's Academic Exchange Service (DAAD), generous government funding programmes in Scandinavia, and EU programmes such as Erasmus+.   
"To realise the opportunities Europe offers – especially if we're being realistic about the resources we have – we need to focus on enhancing international engagement. This means partnering with education agents and building both institution-to-institution links and government-to-government relationships to expand our reach."