7 December 2016 at 9:00 am
International students awarded for ICT excellence
Two international WelTec graduates have been recognised for their success in ICT at a ceremony held in Wellington in late November.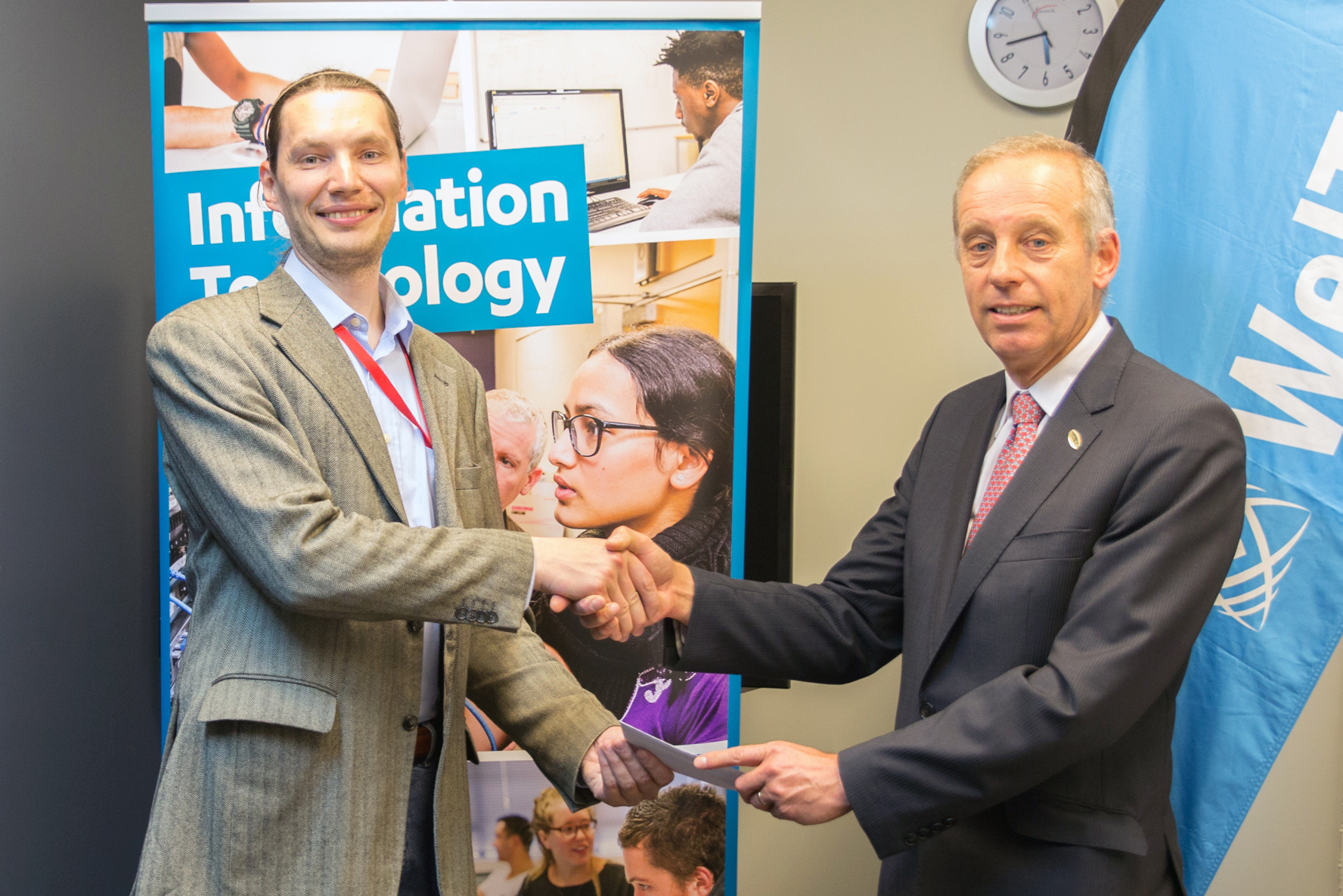 Ruslan Levenets, who originally studied law in Russia, came to study in New Zealand in preparation of a career change. 
"I had some practical skills and interest in IT, but my main motivation for study was to have a strong theoretical background," said Levenets.
Ruslan was awarded most outstanding student for the Graduate Diploma in Information Assurance and Security. The award was sponsored by ISACA, an international professional association for IT governance.
Mike Binkhorst, president of the Wellington chapter of ISACA, believes supporting top students is an important part of building the future of their industry. 
"We're keen to encourage people into the profession to make a difference in the field. ISACA promotes frameworks and standards in IT to improve governance and security. Education and supporting the next generation is a big part of that," said Binkhorst.
Also achieving excellence in IT was Alexander Sokolov who was awarded most outstanding student for the Graduate Diploma in Information Technology. He received his award from Alisdair McKenzie, a member of WelTec's IT Industry Partnership Committee. 
"WelTec's Industry Partnership Committee offers guest lectures, takes interns and reviews WelTec's IT programmes – all so that they deliver what the industry is needing," said McKenzie. 
"We work to ensure that the tertiary education sector is harmonised with business and industry requirements."
Ian Hunter from WelTec's School of Business & IT said the involvement of industry associations makes a significant difference to the way WelTec students are taught. 
"Our students are working on real scenarios and real problems as part of their academic programme," said Hunter.