28 February 2018 at 9:00 am
International students welcomed to the capital
Kapa haka, rugby moves and learning tricks from the circus were the highlights of Wellington's rousing International Student Welcome last week.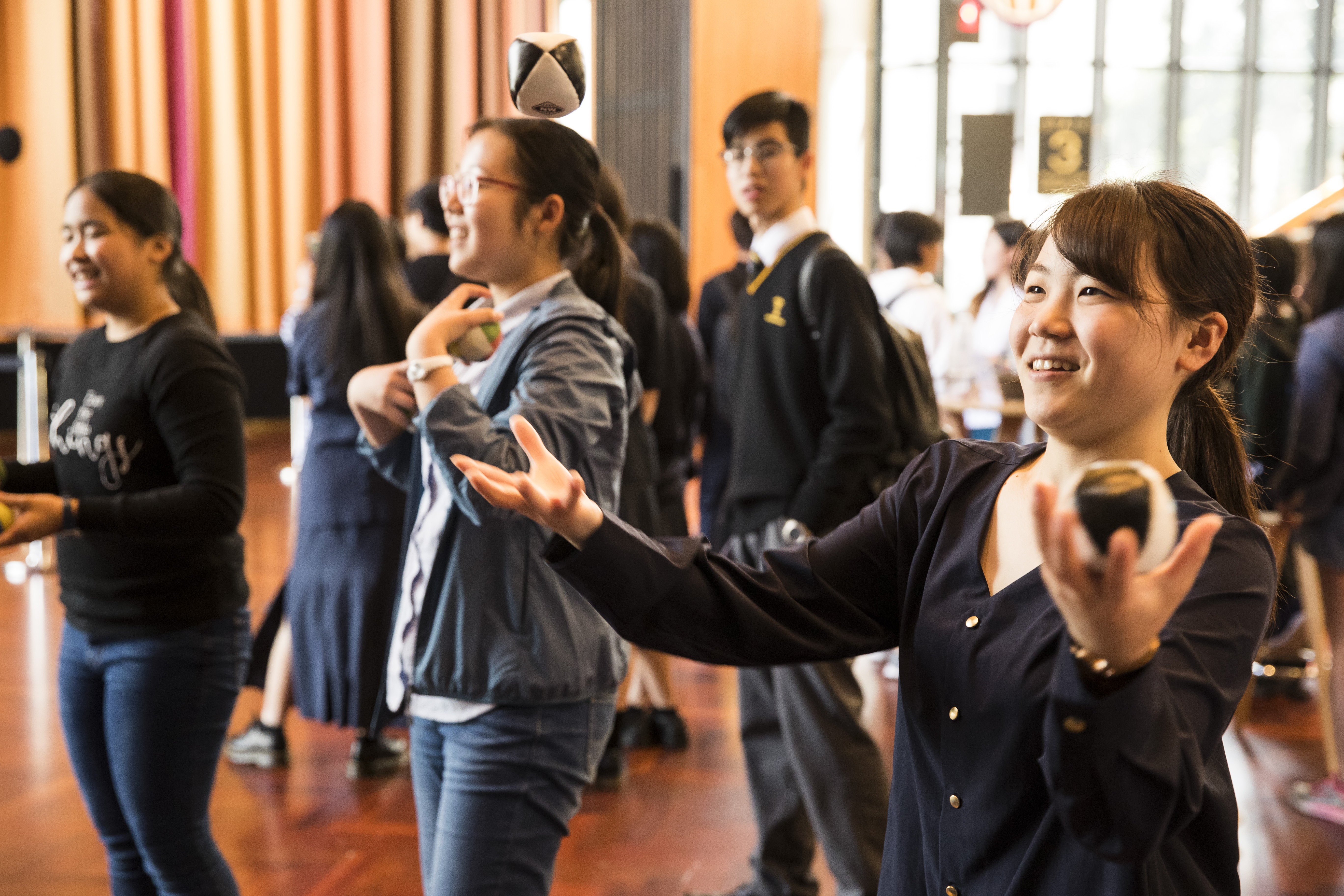 More than 300 students from over 20 countries attended the official welcome to New Zealand's coolest little capital last week.
The event was held at the Michael Fowler Centre and organised by WREDA (Wellington Regional Economic Development Agency).
Wellington City Mayor Justin Lester was on hand to give the students a warm welcome alongside current international student Khang (Kyle) Phan from Massey University.
The students learned about Kiwi culture through a series of interactive and fun activities. Students were introduced to Māori culture with a Kapa Haka performance from local Wellington group, Te Kapa Haka o Pukehuia. They also had a chance to cuddle puppies and bunnies with SPCA staff, learn juggling and tricks from the Circus Hub, try on police vests and hats and have a go at rugby alongside a few Hurricanes players.
As well as celebrating Kiwi culture, the event was a chance to celebrate students' own cultural backgrounds. Many prizes were given out on the day including a free helicopter tour to the student who was judged best dressed in the traditional clothes of their home country.
Chloe Kincaid, WREDA Project Coordinator for the event said that international students are an important part of the Wellington community.
"Each year, thousands of international students find a second home in Wellington, bringing a rich cultural diversity to our schools and community," said Chloe.
"This event is another way for Wellington to welcome and celebrate all of our wonderful international students."