ISANA NZ – COVID-19 Update
ISANA NZ has been working hard to provide proactive support during the Covid-19 crisis. The association is currently using online platforms to provide updates, facilitate professional networking and respond to pressing international student welfare issues with government agencies.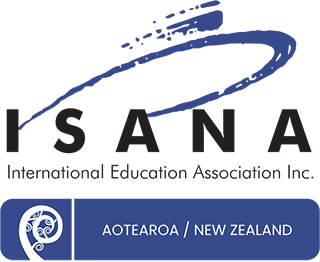 Catch-up cafés
ISANA NZ is offering members and friends the chance to catch up and discuss the issues they are facing.
We have a weekly Zoom networking opportunity on Wednesday mornings from 11am. Join special guests each week including officials from ENZ, MoE, NZQA and INZ. MoE is providing responses to concerns and questions raised by the weekly events.
Register here for this week's Catch-up Café, or through our Events tab on the website for upcoming Cafes. Please go to our Good Ideas and Responses page to learn more and access previous Café notes and responses.
Each week, the general Q&A starts at 11am, and special guests are introduced at 11:30am. Email contact@isana.nz to forward any questions ahead of a session.
Looking Ahead webinar series
ISANA NZ is pleased to announce our International education: Looking ahead webinar series.
This series includes professional standards and self-care, enabling international student integration and work readiness, responding to racism and supporting online learning. Keep an eye out in ISANA NZ mailouts, our website and social media platforms for details of our up-coming webinars.
Feel Good Friday
ISANA NZ would like to acknowledge members who are going above and beyond the call of duty.
Every fortnight on a Friday we would like to acknowledge these wonderful people through our social media channels and give them a chance to go in a draw for a $100 gift voucher to be drawn later in the year. Please send an 100-word explanation as to why you would like to nominate your colleague and also the logo of your institute (optional) to contact@isana.nz