ITENZ International Education Forum 18 May
The second Independent Tertiary Education New Zealand (ITENZ) International Education Forum was held at the New Zealand School of Food and Wine in Auckland on 18 May. This forum was attended by 20 PTEs from around the country and provided a platform for participants to not only engage with key stakeholders but share good practice, discuss challenges, and identify opportunities on their international journey.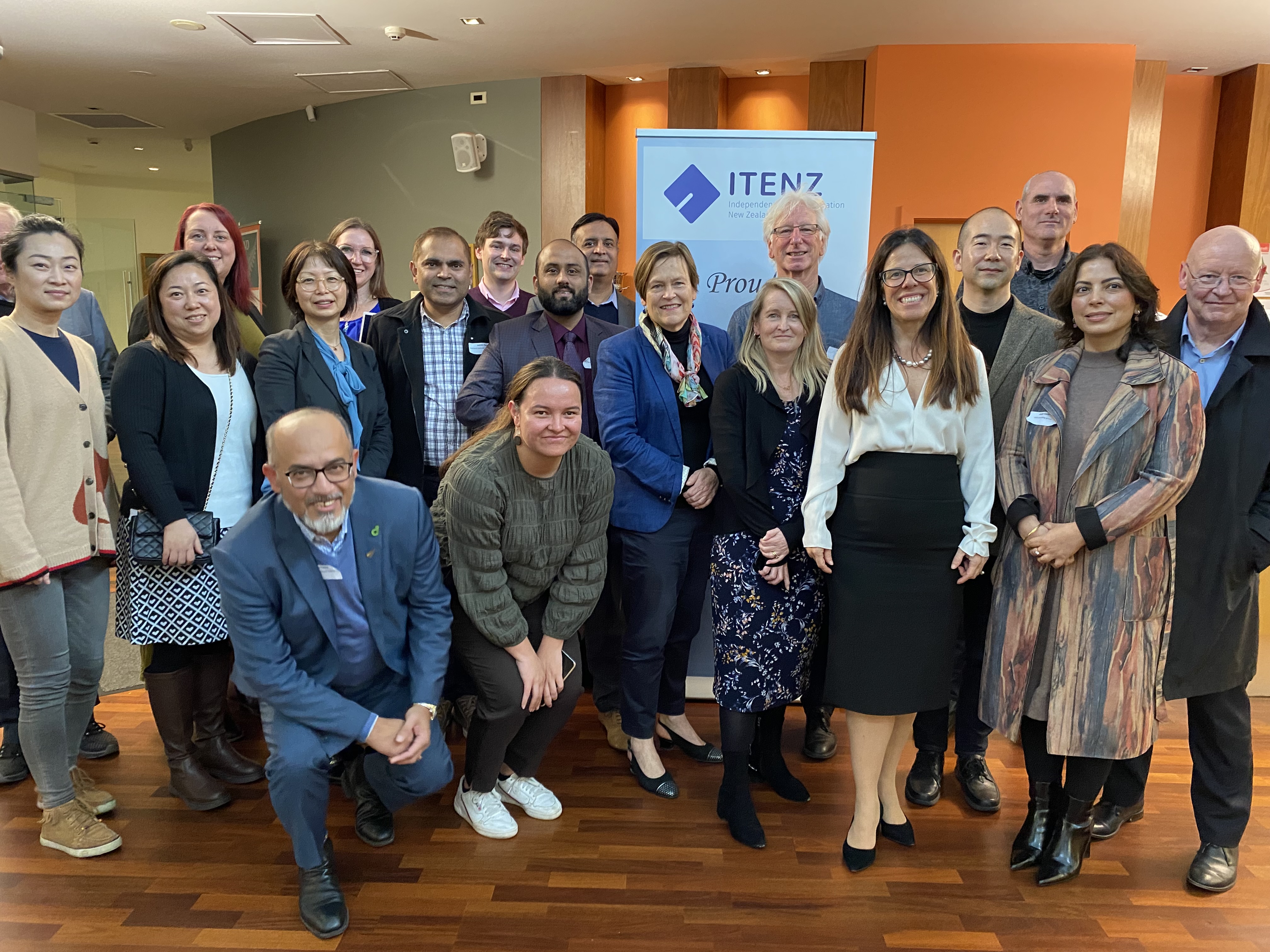 As part of Education New Zealand's Manapou ki te Ao (ENZ) objective to give attendees a better understanding of ENZ's direction of travel for the coming year, Geoff Bilbrough, General Manager Marketing and Communications presented at the forum. He gave a high-level view of ENZ's marketing plans for the coming year including marketing and branding insights from recent research. ENZ's Global Citizens Manager, Tyler Te Kiri, delivered a presentation on the Prime Minister's Scholarship to Asia and Latin America scheme, what opportunities are available to the PTE sector and how PTE students can take part. The forum also included a speed meeting session with Auckland based ENZRA agents.
ENZ's General Manager of Sector Engagement, Wendy Kerr said that it was important that we support the sector in a way that grows inbound students' mobility for Aotearoa New Zealand in the next 12 months.
"Initiatives like the ITENZ International Forum encourage a collective approach to promote New Zealand education internationally. Since borders reopened in August 2022, all sub sectors have experienced a return of student visa holders. We look forward to working closely with the sub sectors to continue this upward trajectory," added Wendy.