JJL Overseas Education opens New Zealand office
JJL Overseas Education, one of China's leading education agents, opened its first New Zealand office in Auckland on 26 April.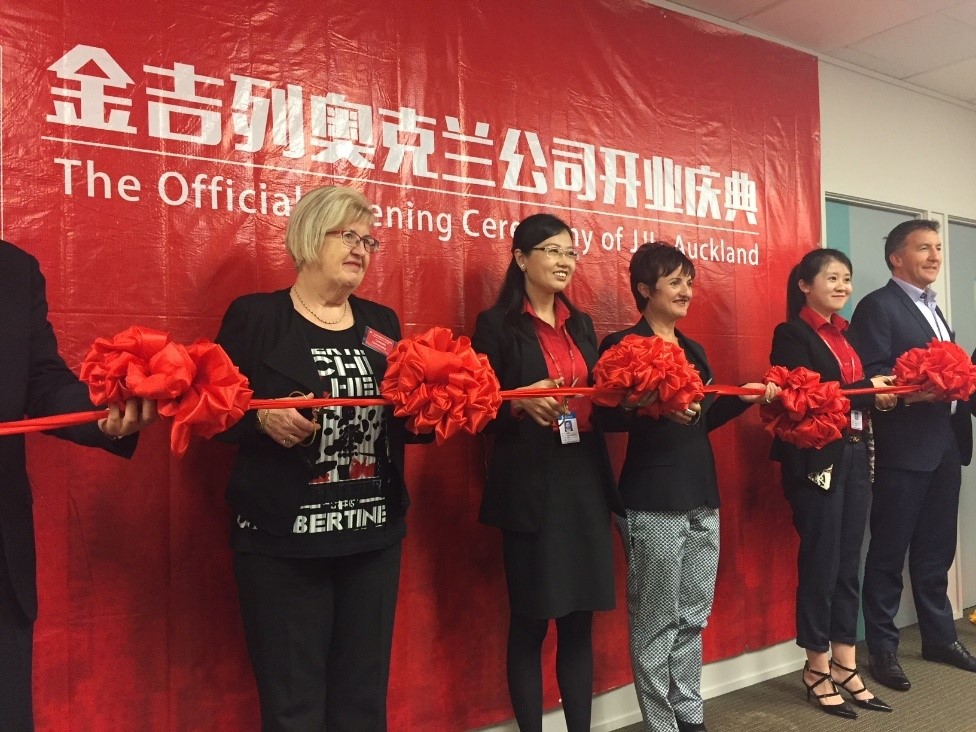 JJL's new branch office is part of its new service strategy to upgrade its services to Chinese international students.
Hayley Shields, ENZ's Director Student Experience, spoke and cut the ribbon at the opening ceremony in Auckland, welcoming JJL to New Zealand and affirming the importance of the New Zealand-China education relationship.
"JJL has had long-standing relationships with many quality New Zealand education providers for over 15 years, most of whom were represented at the opening. People had travelled from all over New Zealand to show their support for JJL's investment in a local office," said Hayley. 
The JJL team will be focussed on advising and supporting the positive student experience of their students currently in New Zealand education institutions.  
The organisation's team of three is led by Janet Wang, who has been working in international education in New Zealand for many years. 
JJL's new premises can be found on Level 6, 115 Queen Street, Auckland.