Kiwi hospitality in Los Angeles
More than 300 guests gathered at the New Zealand reception at NAFSA, enjoying the warm Kiwi hospitality through music, food and a green screen photo booth!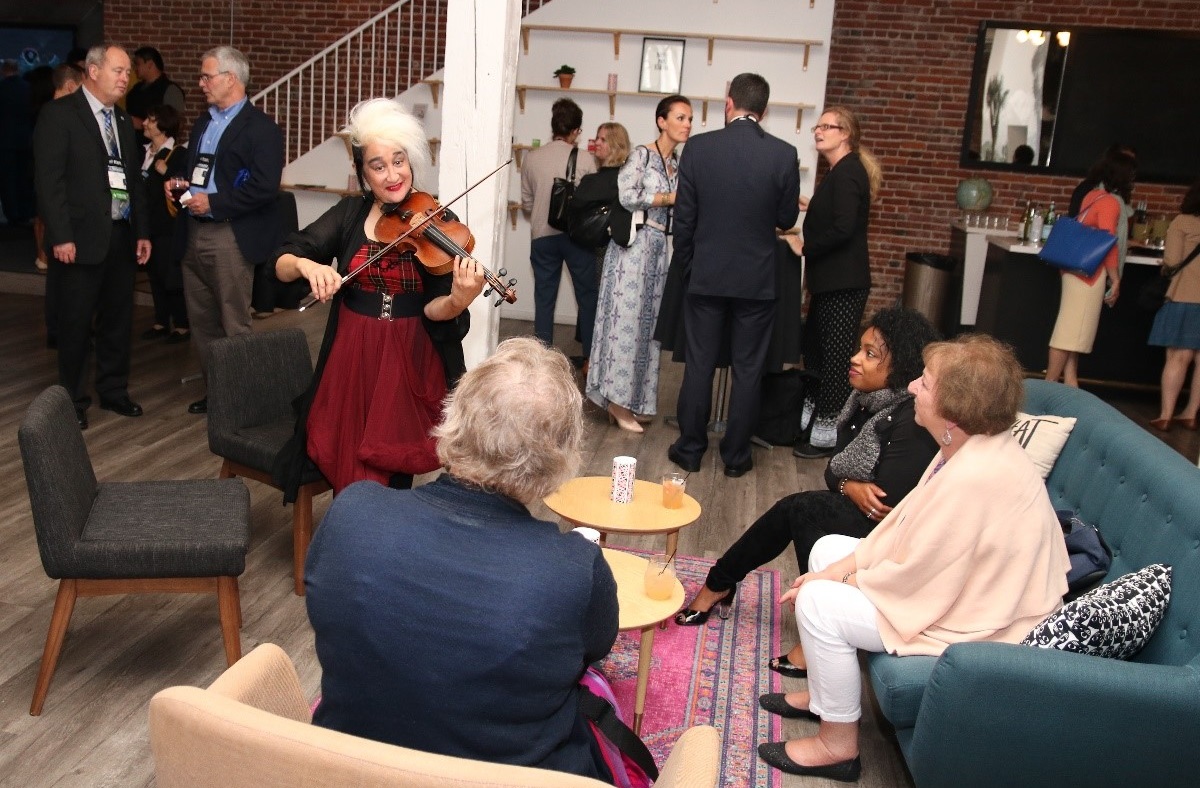 Held at the Unique Space in downtown Los Angeles, the New Zealand networking function welcomed guests including education agents, providers, partner institutions, clients and friends of New Zealand from around the world.
Guests had the chance to meet high profile Kiwis in person, including Sir Richard Taylor and violinist Elena who mixed in with the crowd.
Attendees were even treated to a 'taste of New Zealand' with venison, lamb, salmon, fresh mussels and tuatuas prepared by Gwithyen Thomas, a New Zealand-born chef who owns Aroha, a New Zealand-themed restaurant in Los Angeles.
One of the most popular areas at the function was the green screen photo booth, where guests had fun posing with New Zealand-themed props.
Inde Chandra, International Partnerships Advisor at Wintec, said the annual New Zealand reception continues to be a NAFSA highlight.
"New Zealand is renowned for its networking functions at NAFSA. It's an opportunity for our education institutions to provide hospitality with a distinctly 'kiwi flavour' to valued partners and clients from around the world," said Inde.
"We find quirky spaces, provide great New Zealand food, wine and beer, and there's a lot of engaging conversation as a result!"