13 February 2019 at 9:00 am
Malaysian students mean business
Nearly 90 Malaysian students attended the annual KYS Business School New Zealand Camp in January in-market to learn about pathways to studying chartered accountancy in New Zealand.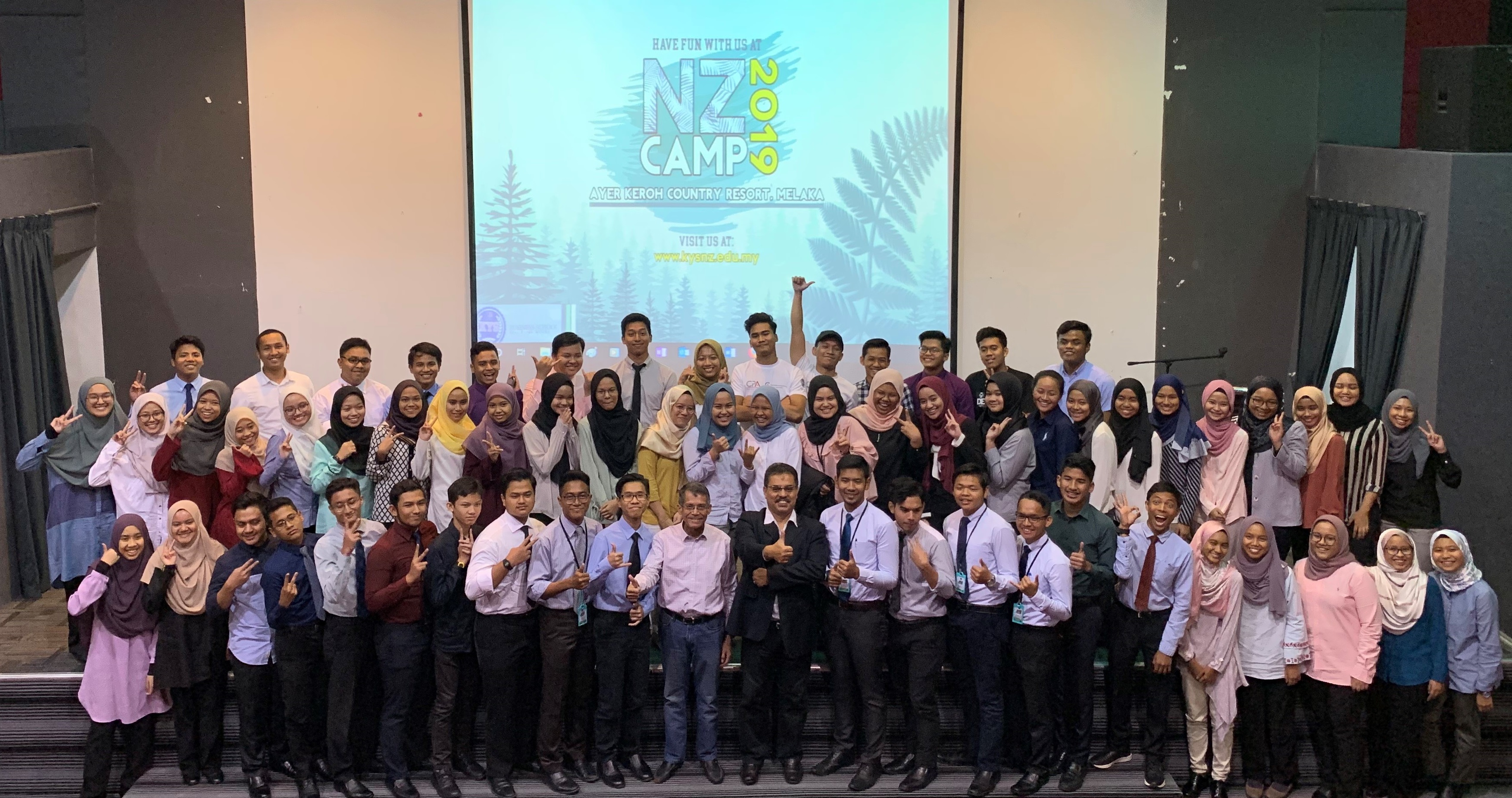 The students attended the camp over two weekends, learning about KYS' study pathways in New Zealand through the Foundation (Accounting and Science) and Bachelor of Commerce in Accounting programmes offered at the KYS campus in Melaka. 
KYS Business School's strengths are in its accounting programmes as its founder, Tan Sri Halim Saad, studied Accounting at Victoria University of Wellington in the 1970s.  
KYS Chief Executive, Datuk Kamaruddin Bin Awang, and CEO & Academic Director, Mr Noor Zaidi Bin Mohd Noor, attended the camps and shared their experiences studying in New Zealand.  
Desiree Lee, ENZ's Market Manager, Malaysia & Philippines also joined the events and provided small Kiwi gifts to the students. 
"The students came from across the country and were delighted with their eye-opening weekend at KYS. There was interest in the FCertNZ from parents too, given the traditional preference for STEM subjects from Malaysian parents. 
"The event also featured an alumni panel where graduates spoke fondly of their time in New Zealand, particularly the welcoming nature of Kiwis and Muslim-friendly environment – such as the ease of getting halal food." 
In the Foundation in Accounting programme, students complete their first two years of study locally in Malaysia before continuing study in New Zealand to qualify as chartered accountants or work towards a Bachelor of Commerce in Accounting.  
Since 2015, a total of 530 Malaysian students from KYS' Bachelor of Commerce in Accounting programme have attended university in New Zealand.  
The FCertNZ is another of KYS' foundation programme for entry into all science degrees at New Zealand universities. This one-year Foundation in Science study programme enables students to enter into a science degree at any our eight New Zealand universities. 
KYS Business School is currently joining ENZ for other activities in East Malaysia from 8-16 March, including a commercial fair and schools roadshow.