19 November 2020 at 9:00 am
NZ-Japan Education ties stronger following digital ceremony
Education New Zealand has signed an agreement with a Japan's largest prefecture, Hokkaido, to enrich school learning, teaching and diversity once international students are able to return to New Zealand.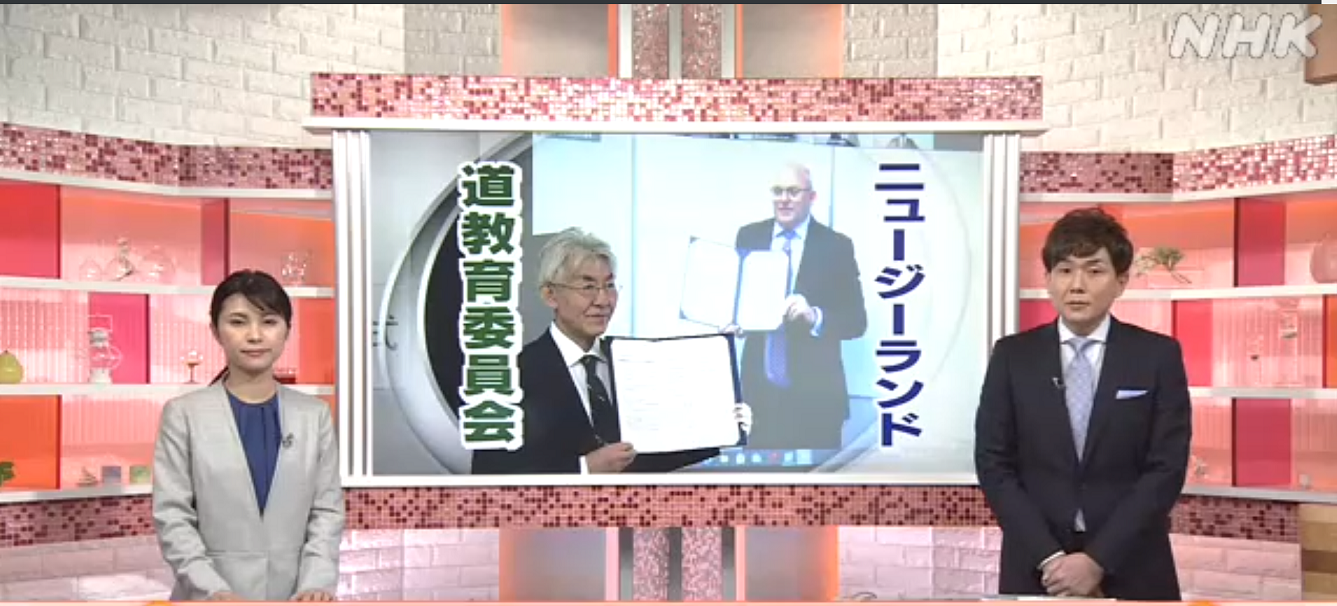 Together in an online ceremony with the Hokkaido Board of Education, ENZ strengthened the existing partnership between Hokkaido and New Zealand this week.
The agreement promotes collaborative opportunities in education through shared interests, including indigenous culture, primary industries and rugby. Areas of collaboration outlined in the agreement are student exchanges between high schools in New Zealand and Hokkaido, and the exchange of information on efforts to develop human resources which improves the educational environment and teaching methodology.
Continuing to build our international government-to-government relationships with agreements like this one is a current focus of ENZ, as part of the second stream of the Recovery Plan for international education.
The signing brought together Superintendent of the Hokkaido Board of Education, Toshihiro Kodama, and ENZ's Chief Executive, Grant McPherson, and was witnessed by New Zealand's Ambassador to Japan, Hamish Cooper.
ENZ Senior Market Manager – Japan, Misa Kitaoka, was online to facilitate, translating between parties. "Despite the ongoing challenges of COVID, this online signing still managed to convey a celebratory atmosphere with ENZ's waiata and the Hokkaido students' taiko performance. The timing of the partnership could not be better after Japan's successful hosting of the Rugby World Cup in 2019 and the Japanese Government's official recognition of Ainu as the indigenous people of Japan, all of which will open new doors for education cooperation with Hokkaido and Japan."
"While we wait for the border to reopen, we look forward to starting with online activities connecting Hokkaido and New Zealand schools," she said.
Grant McPherson was delighted for ENZ to be hosting the signing ceremony that further strengthens the existing partnership between New Zealand and the Hokkaido Board of Education.
"I am especially appreciative of how committed New Zealand and Japan both remain to building our education relationship given the exceptionally challenging year that we have had."
McPherson said that as everyone adapts to a new environment amid the global pandemic, it was important to think differently about the future being created. "It's in this new context that we look forward to working together on our education cooperation arrangement. It is a significant milestone for Education New Zealand and one that will strengthen the partnership agreement between our governments."
Since 2014, ENZ has facilitated opportunities for Hokkaido's students and farmers to study in New Zealand on dairy scholarships, giving them the opportunity to experience one of our primary industry sectors first-hand.